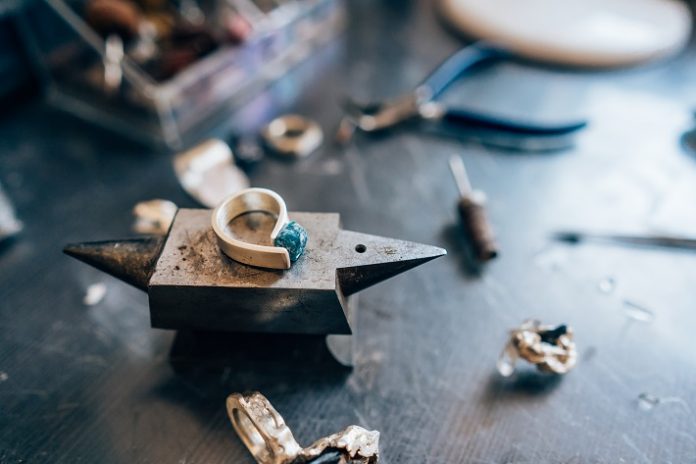 On April 23, 2021, the New York Times reported the extent to which the pandemic has hastened the adoption and development of new production technologies in the jewelry industry. Without question, innovation is just as important in this industry as it is in any other—and it's finally getting some attention.
While there has been quite a bit of resistance to technological innovation amongst some jewelers and jewelry producers, this has rapidly begun to change. Jewelry innovations are attracting more attention than perhaps ever before.
We'll take a look at some brands and jewelry lines that center on a unique design using advanced technology. Additionally, you will learn about specific technology types and equipment that are increasingly being used in the industry.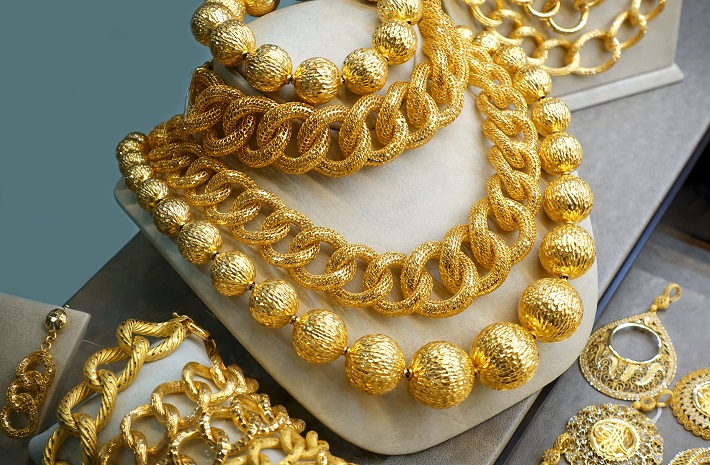 1. 3D Printing Technology
3D printing is one of the most exciting new technologies in jewelry design and production. There are numerous advantages to this production process, including drastically reduced production time and labor costs.
Another benefit is that 3D printing eliminates the possibility of human error, which is always a problem in traditional jewelry production.
Jewelry designers and producers can harness the power of this technology to create intricate details that would be extremely challenging or prohibitively expensive to produce traditionally.
For example, the Energy Addicts jewelry brand was created by Naomi Kizhner, an industrial designer. This line uses gold and biopolymer using 3D printing technology. The shapes are meant to represent energy created by the wearer's body. It does this by reflecting specific body movements.
2. Windswept Jewelry
Windswept jewelry is not only a brand but a jewelry innovation from Irish studio Love & Robots. Love & Robots uses 3D printers to create the jewelry in its Windswept brand. But it's not only technology that makes this jewelry so innovative, it's also the creative concept of using historical weather data as a basis for jewelry designs.
Love & Robots uses 3D printing to create a shape somehow based on wind direction and pattern. When you order a piece of Windswept jewelry, you select the location (which may be anywhere on the planet) and the date for the weather you want to represent. Ordering a piece of Windswept jewelry is an excellent way to remember a special day from the past.
Love & Robots creates this jewelry in a range of materials, including rose gold-plated and yellow gold-plated brass, 14k rose gold, 14k yellow gold, and sterling silver.
3. Cable-Making
The method of cable-making in jewelry was invented by borrowing techniques from the electrical cable industry. With cable-making, jewelry makers spin wires together in a specific way to achieve a distinctive style.
You may have seen cable-making in yellow gold necklaces. Some designers mix gold wires in different colors, such as white and yellow. Mixing metals is more popular than ever in jewelry fashion.
Many jewelry enthusiasts enjoy pairing their cable necklaces with pendants. Cable necklaces create an eye-catching look, and they are sturdy for years of wear. In certain metals, this kind of jewelry may have a distinctly industrial look that's often on-trend.
4. DaVinci Diamond Factory
The DaVinci Diamond Factory is a revolutionary technology: the first-ever automated system for full-faceted laser cutting. This innovative technology automates diamond laser cutting, as well as shaping.
Just one process can take a rough diamond and create a brilliant diamond with an advanced cut. In fact, this system produces cuts with as many as 57 facets in just one round. Additionally, DaVinci Diamond Factory offers fancy shaping capability. As a result of how this system drastically cuts down on labor, this equipment brings down the cost of finished diamond jewelry.
The DaVinci's process includes polishing, which is part of the smoothing step that happens after cutting. The DaVinci Diamond Factory is made possible by advanced Laser MicroJet technology. Both natural rough diamonds and lab-grown diamonds may be cut and processed through this system.
5. Electroforming
If you enjoy truly durable metal jewelry designs that are comfortably lightweight, pieces made with electroforming are an option. For obvious reasons, electroforming is an especially useful and popular method for producing earrings.
Electroforming generally involves joining metal layers to a selected organic material or gemstone, completely enveloping and covering it.
A popular type of electroforming involves copper layered on hard material, such as a gemstone. This creates a unique piece of jewelry that combines the appeal of organic material or gemstone with the durability of this metal.
6. Metal and Plastic Matrixes
This is an innovative way to create lightweight (and often much more affordable) jewelry with a luxurious look. An example of a metal and plastic matrix is gold, including 18-carat gold, combined with plastic in a way that makes the resulting piece of jewelry appear to be pure gold.
If you're looking for a watch or earrings that look like luxurious heavy gold but are much more comfortable, try looking for jewelry made with gold and plastic matrix.
7. Artificial Intelligence and Algorithms
Over the past several years, the use of artificial intelligence in jewelry design has become more prevalent. We see an example in Boucheron, a jeweler based in Paris. This jewelry maker started harnessing the power of AI in 2016. In the process, the designers scanned flower petals using 3D technology. The end product was floral rings that reflected the natural beauty of flowers.
More recently, this company's creative director created its Contemplation collection using artificial intelligence and an algorithm in the design process. The items in this collection are meant to evoke the look and movement of clouds in necklace forms, using titanium wires, glass beads, and diamonds.
Planning to Produce Your Own Jewelry with 3D Printing?      
Jewelry designers considering using 3D printing to produce their own jewelry collections should plan in advance. This means that you should be ready to go when you start production, and there will be no need for any delays. 3D printing as a jewelry production method has many perks, and one of these is efficiency.
But there are key considerations to keep in mind when creating new jewelry innovations. It's best to set a plan with specific information on the target customer, the inspiration, and the kinds of classic designs to be produced. Also, decide on the kinds of statement jewelry designs you will produce, as well as potential upsells.