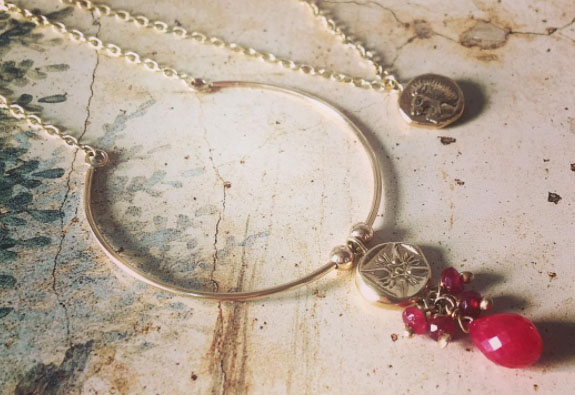 Award winning jewellery designer Laura Hayward will showcase new collections inspired by the ancient world at IJL 2017.
Having relaunched the brand in September 2016, the designer has built on the success of current lines by presenting collections of necklaces, bracelets and earrings and new additions to the Spectrum and Glyphic collections to be launched exclusively at the IJL Design Gallery in September.
Inspiration for this designer jewellery comes from the ancient world of Greece and Rome, which is the signature theme of Laura's collections due to her academic background in Classics.
The collection replicates the intricate bead work and hand casting produced by ancient craftsmen and features pieces made with 9 carat yellow gold, Sterling silver and hand-selected gemstones.
Hayward has sourced a variety of authentic ancient coins and the first additions to the collection have been created using a casting taken directly from a Milesian coin, dating from the sixth century BC.
The collection is designed to add versatile pieces to an existing jewellery collection, which can be worn alone or layered with other pieces.
Pieces from the collection will start at £30.
News Source: professionaljeweller.com