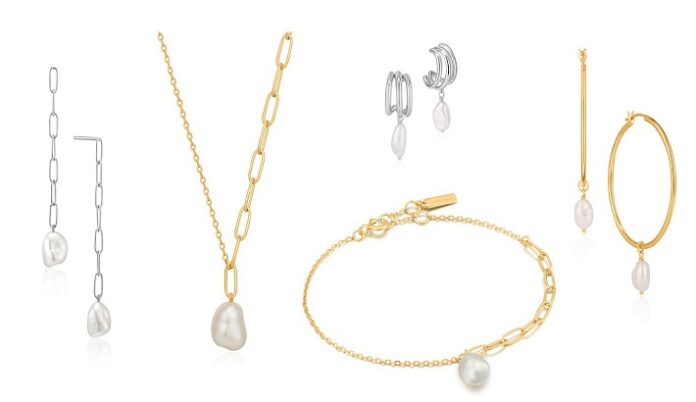 London-based jewellery brand Ania Haie has extended its fresh water baroque pearl collection following high demand from retailers and consumers.
Pearl of Wisdom was initially launched earlier this year as a small, capsule collection, but after receiving an "incredible response" from customers, Ania Haie says it is adding to the range with new pieces for autumn/winter.
The new Spike it Up and Midnight Fever collections feature glistening pearl pieces paired with modern chunky chains and sleek hoop earrings.
Inspired by the latest catwalk trends, Ania Haie is paving the way for affordable sterling silver jewellery.
Each jewellery piece is designed to layer up to create your own individual look, but can be worn as standalone pieces.
The new Pearl of Wisdom collections will launch next month.
News Source : professionaljeweller