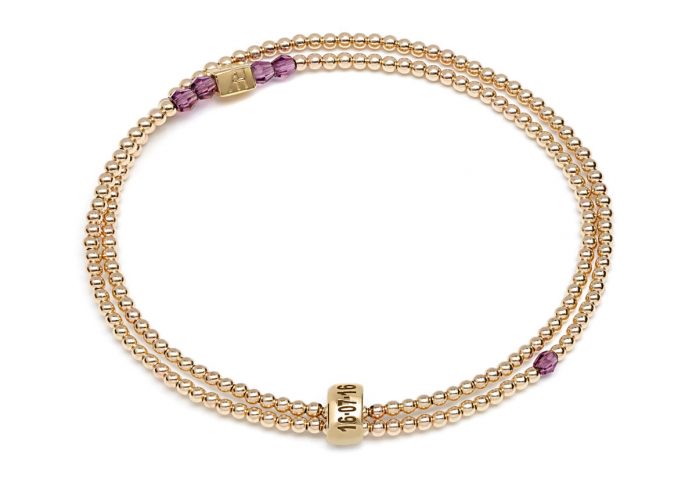 UK-based jewellery brand Annie Haak is introducing a bespoke service to its online platform, offering personalised bridal jewellery.
The collection, made in Bali and beaded in the UK consists of two styles of bracelets, 'Grace' and 'Graceful', each offering a choice of seven Swarovski crystals.
"We wanted to create something different," said Chloe Kind, the company's marketing and design executive. "The idea was to represent the elegance of a wedding day. The whole bespoke wedding collection that we have created, is something truly unique for our loyal customers.."
Kind, who tested the pieces at her own wedding, believes the customisable aspect allows all member of the wedding party to match the jewellery with the unique day.
As well as offering an option to customise the crystals, Annie Haak is offering customers the chance to personalise with names, initials or wedding date.
Both Grace, a two strand bracelet, and Graceful, a three strand band, connect the strands with an oval that can be engraved.
While the range is cast and produced in Bali, the Petersfield-based brand hand-beads each piece on site.
The bespoke service, which is launching on July 19, takes up to six weeks to produce, customise and deliver each piece.
Personalised pieces start at £85
News Source: professionaljeweller.com