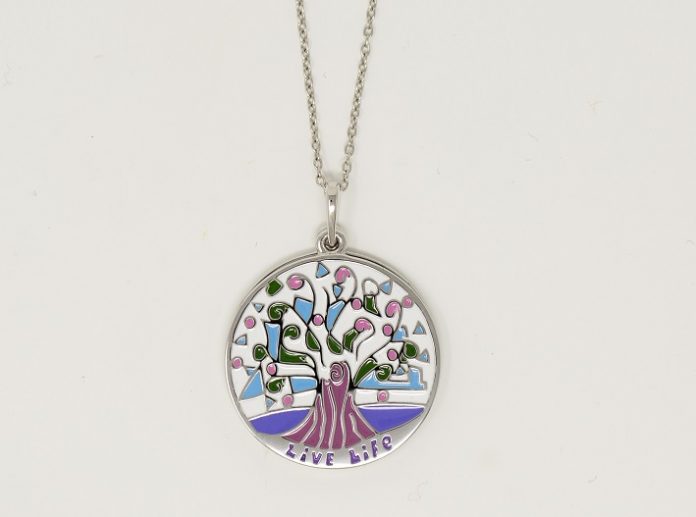 ASTOR SERVICES FOR CHILDREN & FAMILIES TO DEBUT
With You Lockets and Astor Services Team Up to Launch Jewelry Collection to Benefit Astor Program
Rhinebeck, N.Y. – In a cause-related collaboration, Astor Services for Children & Families, which provides behavioral and educational services for thousands of children and their families throughout the Bronx and mid-Hudson Valley, will debut its Astor Collection of locket jewelry during the organization's annual Holiday Festival and fundraiser, 6 p.m., Friday, December 7, at 6339 Mill Road, Rhinebeck, New York.
Created with the partner, With You Lockets of Red Hook, which designs, manufactures and sells locket jewelry, the Astor Collection's locket designs were based on drawings by children served by Astor, as created through the organization's therapeutic Expressive Arts Program. Each locket can hold a photo of a loved one, good friend or favorite pet, keeping the person or animal close to the jewelry-wearers heart. The full collection will be for sale during Astor's Holiday Festival, with proceeds benefitting Astor's Expressive Arts Program.
"Astor and With You Lockets are an ideal partnership since we both focus on keeping families together in the long-term, even if circumstances separate them from a loved one temporarily," said James McGuirk, Ph.D., Astor's chief executive officer. "We are excited to see the Astor Collection come together and truly grateful for the generous and inspiring opportunity to do so with our partner, With You Lockets."
Astor's Holiday Festival fundraiser also will feature artwork from the organization's Expressive Arts Program, raffles, and silent auction items, along with festive cocktails and hours d-oeuvres. Tickets for the event are $65 per person.
"Astor's support of children with mental health challenges benefits not just the children and their families, but also our communities," said Troy Haley, a long-standing volunteer with Astor and CEO of With You Lockets. "We are thrilled to support the organization's important work with the creation of the Astor Collection and hope that through it, the children of Astor and people who wear our lockets will find healing."