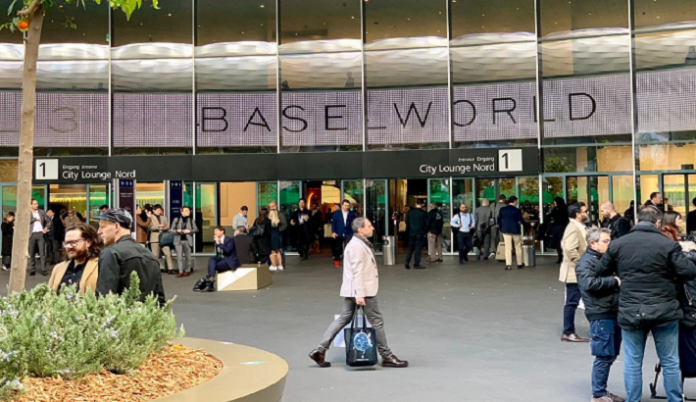 Baselworld runs until March 26, 2019. And while the show has been and still is heavily criticized, there is also some good news. At the opening press conference, it was announced that in 2018, the Swiss Watch industry recorded a 6.3 percent increase in exports, and had reported a turnover of CHF 21.2 billion.
But some already had made up their mind about this year's edition of the Swiss fair. This is what Frank Mueller, principal of The Bridge to Luxury, a Dresden-based consultancy, had to say:
"Today, I am leaving Baselworld 2019 with mixed feelings. A luxury industry that is no longer able to celebrate its glory and desire for the exclusive will face severe difficulties in convincing customers to buy high-end classical timepieces. From the more than 2.000 exhibitors Baselworld hosted in the past, their numbers have dwindled to some 500 this year. What I found most striking and sad was the lack of any attractive, emotional and innovative branding concepts. This is an industry in shock and without answers for its future except for hopes that omnichannel distribution will bring salvation."
Visiting jewelers also had their opinion ready. This is what Luca Alfonsi, a prestigious retail jeweler from Cortina D'Ampezzo, a well- known Italian ski resort, said:
"As a jewellery retailer I've been visiting Baselworld since 1990 and I predicted its downfall years ago. Switzerland is not a competitive host country. Basel is unfriendly, unconvenient and ridiculously expensive: 450 Swiss francs per night in a modest hotel, 100 for a normal dinner and one 'germanish' pizza at the same price of Montecarlo.
While other fairs in the world send you invitations and special offers, Baselworld imposes an absurd entrance ticket of 60 Swiss francs per day, even to professional buyers.
Baselworld conceited organizers lost more than half exhibitors and will continue with this trend because they don't realize what the problem is. Instead of focusing on bringing more buyers, they care about charging exhibitors with sky-high non-negotiable booth prices that sent away the majority of operators.
The chief executive of Swatch group – the giant that left the fair leaving a €50M contract on the table – says that "they must reinvent themselves". I believe that means they don't know where to head to many years of mistakes are very hard to mend."
Esther Ligthart, a Dutch jewelry blogger who runs a leading blog site, bizzita.com, said: "I was there last year but also in the late 90's and early '00's working with brands. It used to be a show where you would 'discover' something exciting and new, find endless booths of gemstones, pearls and all kinds of jewelry. Now I feel there isn't much to discover but to meet with a few very high-end beautiful brands … I am curious to see how it will develop in the coming years! Not all hope is lost!"
At the opening press conference, Baselworld's CEO, Michel Loris-Melikoff, said that in 2020, "Baselworld will and must continue to change – initial steps are discernible this year, and next year, exhibitors, visitors and journalists can look forward to a completely renewed show."
NewsSource: idexonline