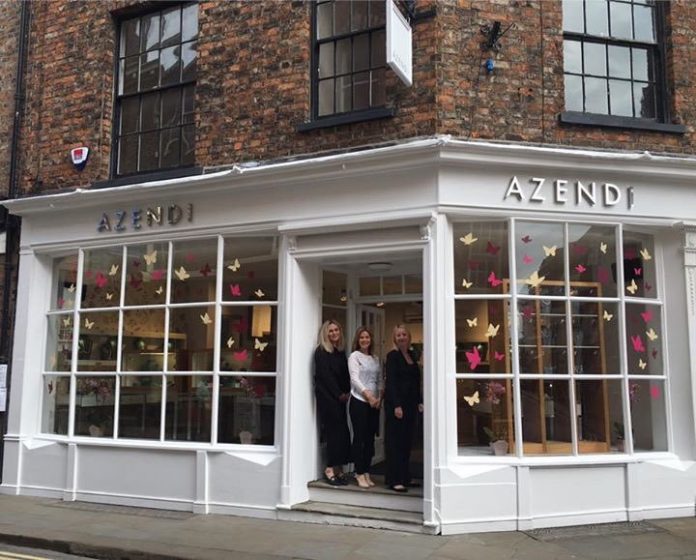 British jewellery brand Azendi has been recognised for its exceptional customer service at the Visit York Awards.
During a black-tie evening, attended by more than 400 local companies, Azendi scooped the award's Best Shopping Experience accolade.
The hotly contested award was judged via mystery shopping, where Azendi excelled.
The team were especially commended for their in-depth product knowledge, the exceptional store presentation, and for making their customers feel valued.
Judges commented: "Azendi really focus on the individual requirements of their customers, remaining warm and genuine while not pressurising. The team clearly know their products inside out and build up a rapport with customers, making them want to return."
Azendi opened the doors to a store in York during the summer of 2016. It is in a prime location on the city's historic Low Petergate, and attracts tourists flocking to York Minister and the famous Shambles.
Chief executive of Azendi, Lynsey Cooke, shares: "This is a great honour and a fantastic achievement for Azendi. We take pride in offering excellent customer service in our store, so I am thrilled that this has been recognised. I couldn't be prouder of the store, and it's thanks to the commitment and hard work of every member of the team."
News Source : professionaljeweller.com