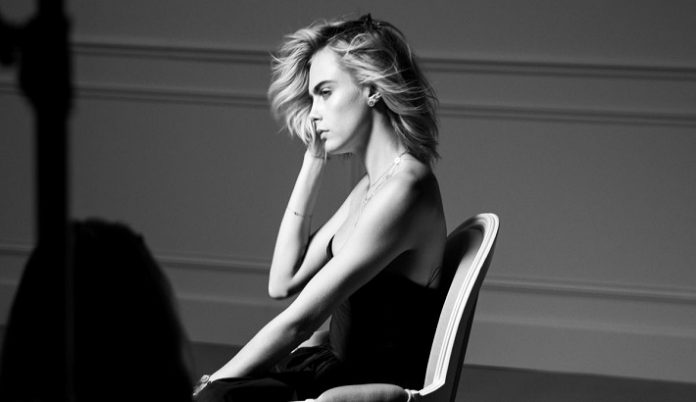 The House of Dior has named renowned British model, Cara Delevingne, as the new face for its fine jewellery.
As the ambassadors for the brand's 'Dior Joaillerie' offer, Delevingne appears in the latest marketing material.
Delevingne, who is described by Dior as a rebellious English Rose, is no stranger to the fashion house, but this is the first time she has fronted a jewellery campaign.
The brand says in a statement: "Much more than a muse, the audacious icon is an endless source of inspiration. For Dior, Cara Delevingne upends the conventional jewellery codes with her characteristic whimsy.
"Her way of collecting, layering and mixing jewellery with ultra-modern spontaneity reflects her singular personality, cultivates uniqueness and asserts her many-faceted identity. Mesmerizing tattoos and mischievous winks are two hallmarks of this beautiful, rebellious English rose."
The first jewellery campaign feature Cara Delevingne promotes the brand's Rose des vents and Oui collections.
Top photo credit: Alexi Pissourios