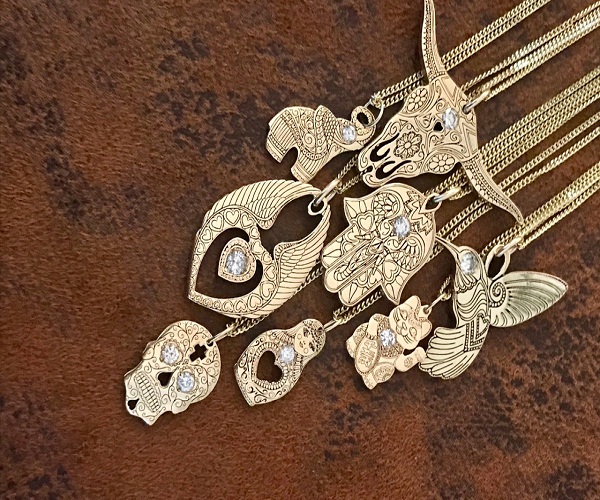 CarterGore has extended its range of tattoo-inspired jewellery with the addition of a new diamond and gold capsule collection.
The brand, spearheaded by a former ChloBo managing director, has teamed up with Steffans to launch the new variation of its Tattoo Candy collection.
Although predominantly known as an online silver brand, with a growing fanatic Instagram following, CarterGore has recently seen a demand in commission
requests for diamond set pieces
"When the market talks we listen, so the decision was taken to put together a diamond and gold collection," said Gary Carter, the managing director and
designer of CarterGore.
"Our fledgling brand is now just over a year old and really starting to develop, the online reaction has been strong and we now have a very active social media following. Not only our core customers but also key influencers and a growing number of celebrities.
"We now feel that we are ready to launch into the high street sector and launching with an up market version of our online silver ranges we believe is the way forward, that way we are not competing head to head with our retailer. They can of course stock the core silver ranges but the diamond ranges will be exclusively for the high street retailers.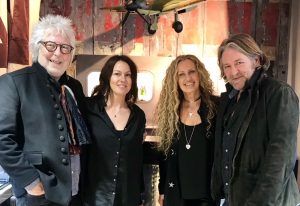 "Very early on we knew that we wanted to launch this new range with a key industry retailer and Steffans fitted the bill perfect. Well known for spotting and championing new and emerging brands, Steff and his team seemed the perfect match."
The brand, which was launched at the Great British Tattoo Show last year, secured its first UK stockist, Wolf & Badger, in November last year.
The debut collection Tattoo Candy was developed out of Carter's commissioned pieces over the course of six months, with the designer refining these for a capsule range.
CarterGore has also fully embraced personalisation with its Carnival Wonderland collection, where pieces can be customised with one-of-a-kind messages.
This collection features bangles and chokers and by using a vintage carnival font consumers can choose statement words or create a unique message. CarterGore uses state of-the-art laser technology to get intricate and striking details into its creations.
News Source:- professionaljeweller.com