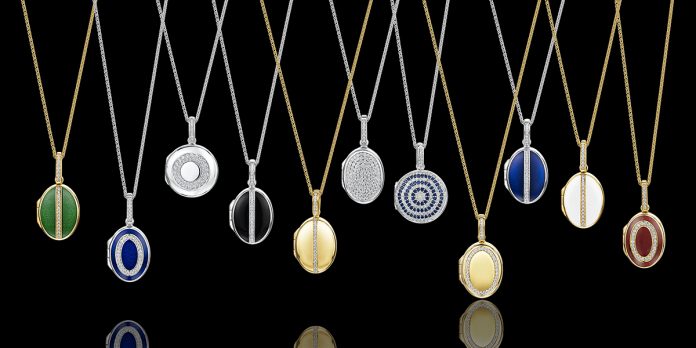 Birmingham-based jewellery manufacturer Charles Green has ramped up its range of lockets by announcing it is introducing a branded luxury collection.
Having built a reputation for crafting some of the world's finest lockets, some of which have been worn by Royalty throughout the world, Charles Green has announced the launch of its new luxury locket range.
The initial collection, which is available in 12 unique designs, is crafted exclusively in 18ct gold and will feature bold enamel colours and pave set diamonds.
The designers and craftsman at Charles Green have been working on the range over the last few years. The company has already secured 14 official stockists in the UK, and has recently recruited new sales agents for the US market as it eye's international opportunities.
More international trade shows are planned for later in the year, including the Best of British taking place in Shanghai.
Oliver Sutton, director of Charles Green, shares: "Work has already started on the next generation of lockets, and our designers are also working on ideas for wrist wear, cuff links and objet d'art to expand the branded range further.
"The development of a branded range of Charles Green jewellery has been a key aim for some years, and is a crucial element of our business plan for the long term future of the company. We're are delighted with the feedback from jewellers in the UK, and we're immensely excited about the prospect of significantly growing our business internationally."
The official launch of the Charles Green brand will take place at a Rolls Royce World of Luxury event at Goodwood House in late March.
The lockets will be available in nationwide stockists from May with the retail price ranging from £1,995 to £5,000.
News Source : professionaljeweller.com