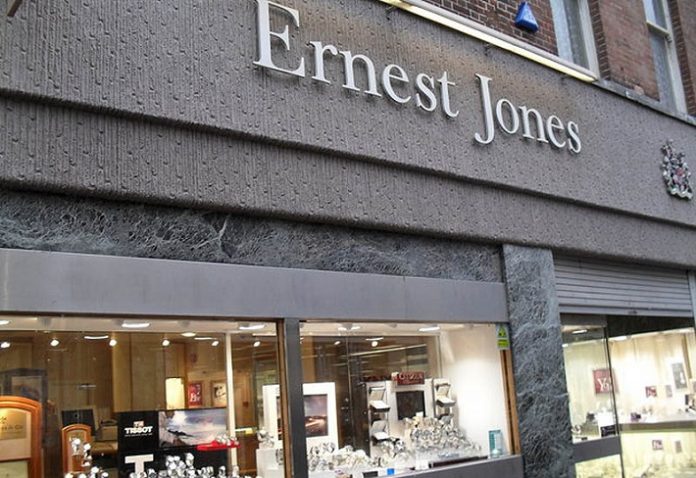 Signet's UK retail outlets, H.Samuel, and Ernest Jones have both suffered a slump in sales of a little over 11% for the nine weeks ending January 5, 2019.
During the key Christmas trading period, sales at H Samuel dropped by 11.8% year-on-year to $84.1m (£64.9m), while turnover at Ernest Jones turnover was down by 11.6% to $72.5m (£55.8m).
Same-store sales for H Samuel and Ernest Jones were down by 5.9% and 9% respectively.
E-commerce sales fell by 3.8% in the UK.
Signet continues to attribute its decline in UK sales to bridal jewellery, fashion jewellery, and fashion watches.
Globally, Signet's total sales decreased by 1.3% to $1,835.4 million (£1,418m).
Signet chief executive officer, Virginia Drosos, says of the results: "Our holiday season performance fell short of our expectations. Early improvements in refreshed merchandise assortment, digital marketing and omnichannel were more than offset by larger than expected declines in legacy product lines. In addition, the competitive promotional environment we saw early in the season intensified in December and, despite our increased promotional investments, we experienced reduced traffic during key December gifting weeks. Combined with higher than expected credit costs, these factors negatively impacted our profitability."
"These holiday results reinforce the need to take even faster action to improve our financial and operational performance," the CEO continues."We will move decisively to improve profitability through aggressively optimising our cost structure and continuing to right-size our store base, as well as more effectively managing our inventory. As we enter the second year of our Path to Brilliance transformation, we expect to accelerate initiatives to enhance our product assortment, marketing personalization and analytics, promotional effectiveness, service offerings, and e-commerce to deliver a more seamless and engaging omnichannel customer experience."
NewsSource: Professionaljeweller