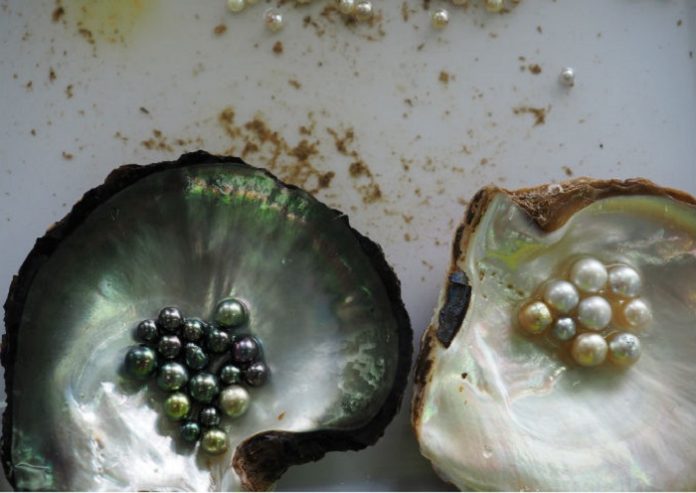 A report released recently by the World Jewellery Confederation (CIBJO) cast the spotlight on the pearl industry's growing commitment to protect the marine environment.
Prepared by the CIBJO Pearl Commission, headed by industry veteran Kenneth Scarratt, the Pearl Commission Special Report focused on pearl farmers' unrelenting efforts to set a standard for marine protection.
"We are greatly warmed by the fact that our own pearling community has recognised the need to keep our oceans clean for several decades now, and has been setting a global example with outstanding efforts in sustainability, both in numerous cultural pearl farms as well as in the waters surrounding some natural pearling beds," commented Scarratt.
The report focused on various ongoing projects such as the Save Palawan Seas Foundation (SPSF), supported by Philippines-based pearl specialist Jewelmer Joaillerie. A non-profit organisation, SPSF aims to provide sustainable livelihood alternatives for Palawan communities.
The Blue Pledge meanwhile is a new initiative launched by J Hunter Pearls of Fiji, which aims to unite pearl farmers who actionably seek to contribute to the health of the oceans and the global climate. The idea is to create a "blue economy" – the marine equivalent of a green economy – based on sound environmental and social practices. Other partners in the venture include Paspaley Pearling and Jewelmer.
Scarratt quoted Justin Hunter of J Hunter Pearls as saying, "Pearl oysters are filter feeders that require pristine water conditions in order to produce high-quality pearls. They are also recognised as an indicator species, meaning that any decline in water quality has a direct impact on oyster health, pearl quality, and oyster mortality."
In his report, Scarratt added, "Thus, while the world around us appears to be desperately struggling with man's ineptitudes, let us take comfort in the fact that our pearling community can stand proudly as shining examples to the rest of humanity."
The report was issued weeks before the opening of the 2018 CIBJO Congress in Bogotá, Colombia on October 15.
News Source: jewellerynet.com