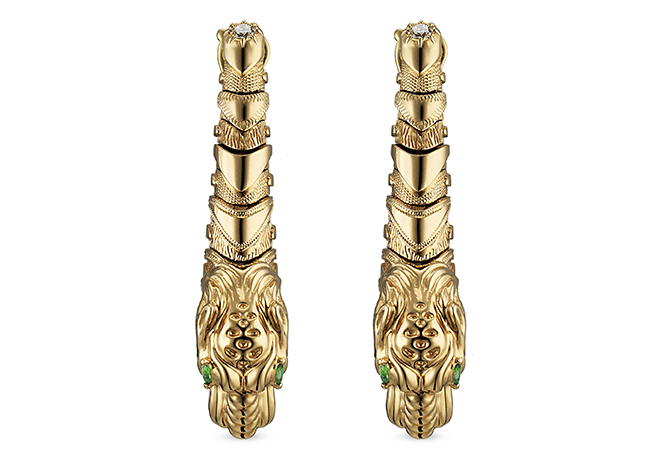 Globally-recognised fashion label Gucci has launched a Dionysus jewellery collection, which features tiger motifs and vibrant gemstones.
For AW17, Gucci has added high jewellery pieces to its Dionysus range.
The four-piece collection includes drop-shaped silhouette earrings in 18ct yellow gold with accented with diamonds, a 18ct yellow gold necklace with green enamel and tsavorite and two cuff bracelets.
Each of the cuffs feature three interlocking tiger heads in 18ct yellow gold with tsavorite eyes and are decorated with green enamel around the inner edge.
The range also features a 23mm watch, which is designed to be worn as a watch or as an accessory and showcases Gucci's signature design.
News Source: professionaljeweller.com