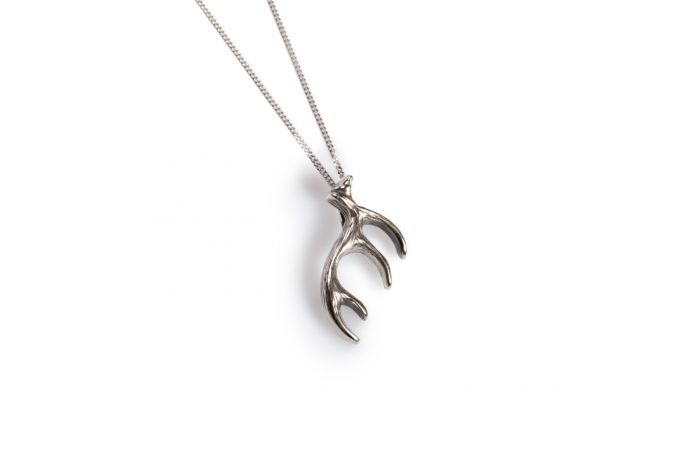 British, nature-inspired jewellery brand, Henryka, is starting the autumn in style by introducing its new Antlers collection.
The four-piece capsule range offers customers a more delicate take on Henryka's popular stag motif, with sterling silver pieces designed for everyday wear.
The Antlers collection includes a necklace, a stacking ring, hook earrings and a pair of stud earrings, all in sterling silver, with prices ranging from RRP £35 to RRP £65.
The new pieces build on the success of the brand's best-selling Stag collection, which was first launched in November 2017. This bold range showcases the breadth of Henryka's recognisable arts and crafts aesthetic with detailed engraved stag heads and cognac amber gemstones.
Elements of this engraved detailing can also be found in the Antlers collection.
Henryka founder, Anna Emmett, shares: "Since Henryka rebranded in the summer of 2017, we have introduced lots of new sterling silver designs with entry price points for our customers. The Antlers collection showcases this side of our business and we look forward to seeing how our local boutique customers, ecommerce shoppers and retail partners react."
Henryka has enjoyed a positive period of growth in the last 12 months and can now boast 80 stockists across the UK, Ireland and the Channel Islands.
Its sterling silver Zen collection and Christmas-themed designs are expected to excel in the lead-up to the festive sales period.
Henryka will exhibit its core ranges and new collections at International Jewellery London from September 2-4, 2018.
News Source : professionaljeweller.com