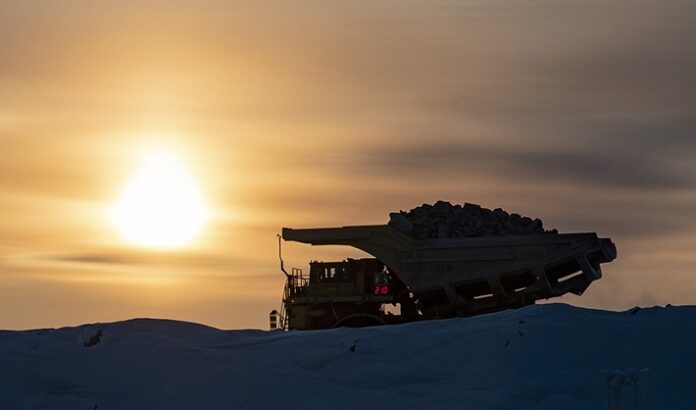 De Beers Group said recently that it has "stepped up" its preventive measures by testing site-based staff for COVID-19 at Gahcho Kué Mine and Snap Lake site.
This step was taken in support of government and community efforts to stop the spread of the coronavirus in the Northwest Territories.
"Effective May 24, tests are being conducted on all outbound employees and contractors, with samples processed at the GuardRX lab recently established at Diavik diamond mine," De Beers stated.
The testing is in addition to extensive preventive measures already in place at Gahcho Kué and at Snap Lake, which include, De Beers said:
Daily health monitoring, including temperature checks, of all employees prior to commencing work
14 days of physical distancing and daily health monitoring, including temperature checks, for all employees before travelling to the mine
Dedicated charter flights from five southern Canadian airports that originate at private air terminals to reduce potential exposure while on board commercial aircraft or while transiting through public airport terminals
Longer shift rotations to reduce frequency of travel
Physical distancing protocols at the mine site
Provision of reusable masks to all employees to use on board aircraft/public transportation and at the mine when physical distancing is not possible
Additional cleaning and disinfecting
Lyndon Clark, General Manager of Gahcho Kué Mine, said: "Testing is especially important now as jurisdictions across Canada begin to relax measures implemented to prevent the spread of COVID-19. Testing will go a long way to prevent potentially asymptomatic individuals from transmitting the virus to their home communities and providing urgent and necessary support to employees who test positive."
Clark added: "De Beers Group wants to thank Rio Tinto/Diavik and GuardRX for making the testing capacity available. Throughout the pandemic, De Beers and Diavik have worked closely together to put best practices in place to protect the health of employees and community residents."
Gahcho Kué Mine, which is located in the NWT, 280 km northeast of Yellowknife, is a joint venture between De Beers Group (51% – the Operator) and Mountain Province Diamonds. In Canada, De Beers Group is also advancing the Chidliak Project in Nunavut; while Victor Mine in Northern Ontario and Snap Lake Mine in the NWT are in the early stages of closure.