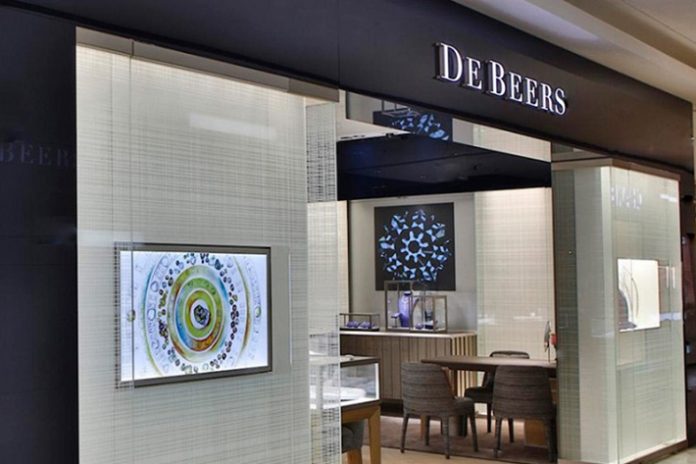 The De Beers Group has reported an increase in revenue for 2018, a performance the company describes as "robust" despite a number of headwinds.
Total revenue for the year increased by 4% for $6.1bn (£4.7bn), with rough diamond sales increasing by 4% to $5.4bn. This was driven by improved consumer demand for diamond jewellery and a 1% increase in the average rough diamond price index.
EBITDA (earnings) fell by 13% during the period to $1.25bn (£0.9bn), driven by expenditure on activities to support future success, including the launch of its lab-grown diamond jewellery brand Lightbox Jewelry.
Preliminary data for 2018 indicates an improvement in global consumer demand for diamond jewellery, in US dollar terms. Global growth during the first half of the year was driven by solid US and Chinese consumer demand. However, during the second half, while the US maintained its growth rate, increased political and policy uncertainty and stock exchange volatility led to a general slowdown of demand. Chinese demand also slowed following the escalation in US-China trade tensions, slower economic growth and stock market volatility. In India, the significant depreciation of the rupee reduced local demand in US dollar terms.
The midstream started the year on a positive note due to healthy demand for polished diamonds from the US and Chinese retailers. However, in the second half, the low-priced product segment came under considerable pressure due to weak demand and surplus availability, the rapid depreciation of the rupee and a reduction in bank financing in the midstream. This resulted in a surplus of low-priced polished diamonds at the end of the year, leading to lower sales at the start of 2019.
Throughout 2018, significant progress was made across the De Beers Group brands. De Beers Jewellers opened new stores in Hong Kong and in Xi'an, China, and launched new franchise partnerships in Russia and Saudi Arabia. In May, De Beers Jewellers also launched a new online store in partnership with Farfetch, a global marketplace for the luxury industry with a presence in 100 countries.
Forevermark is now available in more than 2,400 retail outlets globally. New launches took place in Indonesia, Nepal, Bangladesh, Germany, and France, as well as the opening of its first stand-alone store in Africa, in Botswana. In the year the brand celebrated its 10th anniversary and launched a new retail concept, Libert'aime.
De Beers Group also launched a number of new initiatives in 2018. Lightbox, a laboratory-grown diamond fashion jewellery brand, was launched in the US and recorded its first sales in September. Tracr, De Beers Group's blockchain project, was announced in January 2018. GemFair, an industry-wide pilot programme to create a secure and transparent route to market for ethically sourced artisanal and small-scale mined (ASM) diamonds, was launched in April, with the first export of diamonds in December.
NewsSource: professionaljeweller