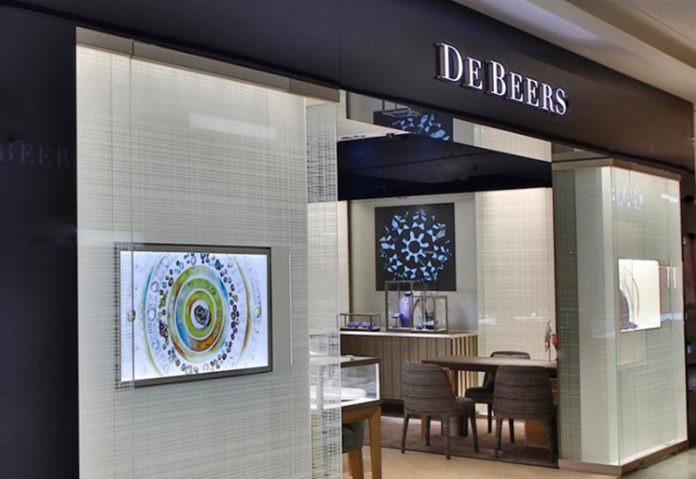 The De Beers Group has unveiled the winners of the 2016/17 Shining Light Awards: The De Beers Young Jewellery Designers Skills Development Initiative, which were revealed at a red carpet event in Windhoek, Namibia.
The awards, which recognise and celebrate emerging jewellery designers in Botswana, Namibia and South Africa, provide entrants with a valuable platform to build their careers in the jewellery design industry.
Entrants were required to design commercially-viable jewellery collections that demonstrated an artistic interpretation of this year's theme, 'Protecting Nature's Beauty'. The theme was chosen by Forevermark, the diamond brand from De Beers Group, in recognition of the company's commitment to biodiversity, conservation and sustainability.
First place winners receive a 12-month apprenticeship at the Forevermark Design and Innovation Centre in Milan, Italy, where they will have the opportunity to work alongside jewellery designers at one of the world's fastest growing diamond brands.
The first runners-up receive a three-month internship at the same Forevermark Design and Innovation Centre, while the second runners-up will be enrolled in a jewellery design skills development programme at a local university.
Stephen Lussier, executive vice-president, marketing, De Beers Group and chief executive officer, Forevermark, shares: "Through the Shining Light Awards, Forevermark is pleased to support the careers and learning experiences of emerging jewellery designers from southern Africa, and provide them with the opportunity to gain valuable insights into the global jewellery design industry by working alongside designers at one of the world's fastest growing diamond brands."
Finalists from Botswana, Namibia and South Africa were selected from more than 130 entries for their outstanding jewellery designs and unique interpretation of the theme. Following the final judging, the winners from each country are:
First place
Mbako Baraedi (Botswana)
Richardlee Shoombe (Namibia)
Andile Mbeje (South Africa)
First runners-up
Tshepo Dithebele ( Botswana)
Frans Uunona ( Namibia)
Omphile Sibanda ( South Africa)
Second runners-up
Gaone Caroline Otsile (Botswana)
Taleni Udeiko ( Namibia)
Gabrielle Lourens ( South Africa)
Pat Dambe, vice-president, corporate affairs and government relations, De Beers Global Sightholder Sales, says: "We are delighted to announce the winners of this year's Shining Light Awards, which provide a fantastic platform for emerging jewellery designers in southern Africa to showcase their skills, and which play an important role in nurturing design talent in diamond producing countries. Each winner will now have the opportunity to further advance their skills through industry exposure and training, and we can't wait to see where the future takes them."
News Source: professionaljeweller.com