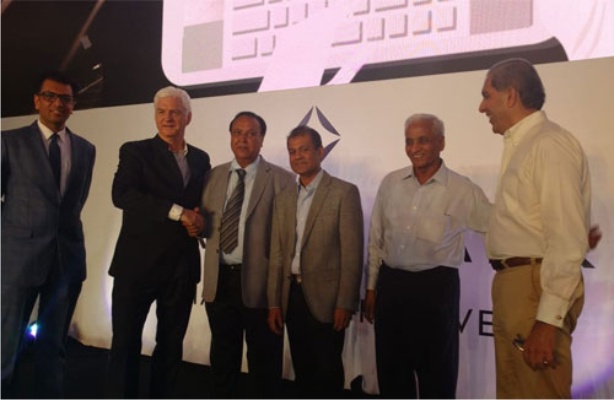 The International Institute of Diamond Grading and Research (IIDGR), part of the De Beers group pf companies, presented GJEPC with an Automated Melee Screening (AMS) machine that will be used for R&D and training purposes in the Northern region premises at Delhi.
The machine was formally handed over by Stephen Lussier, Executive Vice President – Marketing, De Beers and CEO Forevermark to Colin Shah, Vice Chairman, GJEPC at a function held in Delhi yesterday. Also present on the occasion were Ashok Seth, Regional Chairman-North, GJEPC, Sachin Jain, President, Forevermark, Rajiv Bhandari, De Beers and other senior representatives of IIDGR and GJEPC
The machine is among those used for quick and accurate screening of melee size diamonds to separate suspected synthetics from natural diamonds.
Pic caption: Stephen Lussier greets Ashok Seth and Colin Shah after handing over the AMS machine in the presence of De Beers and GJEPC representatives
News Source : gjepc.org