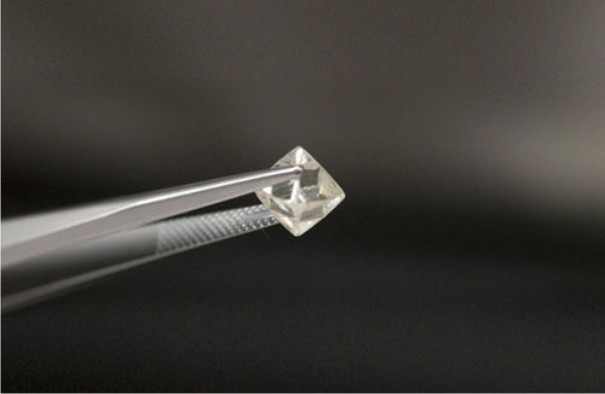 De Beers Group, which had earlier announced its resolve to develop a blockchain for the diamond industry, yesterday said that "it is progressing development of the first blockchain technology initiative to span the diamond value chain and provide a single, tamper-proof and permanent digital record for every diamond registered on the platform".
Needless to say, the goal of the initiative is to introduce transparency and ensure trust in the diamond industry. "The initiative will underpin confidence in diamonds and the diamond industry by ensuring that all registered diamonds are conflict-free and natural, while also enhancing efficiency across the sector," De Beers said in its announcement statement.
The Company said it has developed "a working prototype", on the heels of the success of an initial "proof of concept trial". Now, a pilot is underway involving a small number of participants, the Company reported. "The pilot will identify key insights and opportunities for enhancement and assess how the platform can be integrated with existing systems and processes, in advance of a full launch later this year," De Beers stated.
For the entire project, De Beers is collaborating with technology and industry leaders to ensure the platform is inclusive and meets the needs of all users. "During this development phase, key considerations are being addressed, including the protection of commercially sensitive data, streamlining processes at various stages of the value chain, and providing further assurance for those that finance the industry," the Company said.
Once the process has been fully established, De Beers expects that the blockchain will operate as an open platform, on top of which a range of applications that benefit the industry can be built.
Bruce Cleaver, CEO, De Beers Group, said: "Diamonds hold enduring value and represent some of life's most meaningful moments, so it's essential to provide assurance that a diamond is conflict-free and natural. By leveraging blockchain technology, we will provide an additional layer of assurance to consumers and industry participants, with every diamond registered on the platform having a record as everlasting as the diamond itself.
"We are very excited about this initiative and the benefits it could deliver across the diamond value chain, from producers through to retailers and consumers. We look forward to continuing to engage with industry stakeholders as we progress development of the platform over the coming months."
News Source : gjepc.org