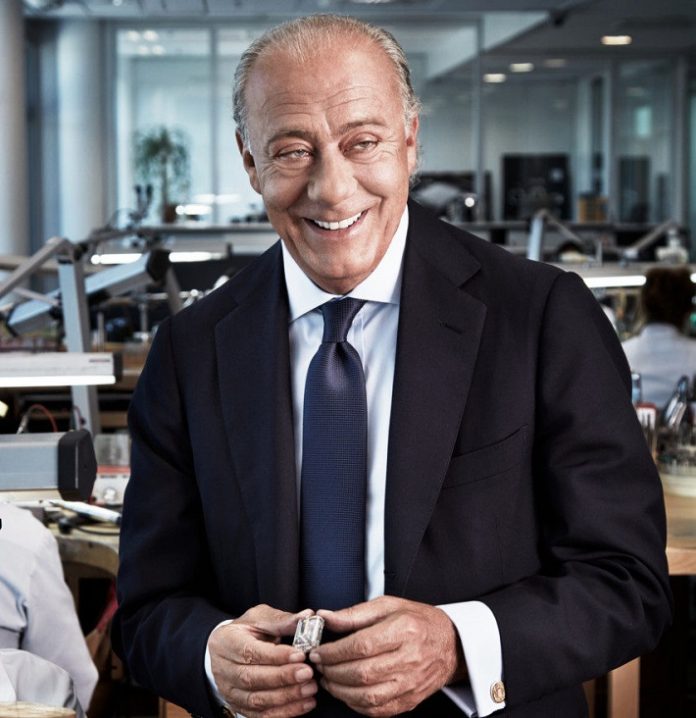 Luxury jewellery brand de Grisogono has confirmed its founder, Fawaz Gruosi, has left the company and stepped down from his position as a board director.
This was not a sudden decision, but one the firm has been moving towards, with Gruosi stepping away from day-to-day operations for some time now.
Chairman of the board of de Grisogono, Elmar Wiederin, shares: "As a founder of this inspirational brand twenty-five years ago, we are thankful to Fawaz Gruosi for his incredible passion and creativity. Over that time de Grisogono has undergone an incredible journey, transforming from a niche high jewellery Maison to the world recognised high jewellery player it is today.
"In line with our board vision and plan, de Grisogono is now entering the next chapter of its story."
Led by Celine Assimon, the brand is continuing the create unique designs, whilst also adapting to new consumer demands.
de Grisogono will not be showcasing at Baselworld this year, but instead, plan to reveal new watch and fine jewellery designs in Geneva next week.
NewsSource: professionaljeweller.com