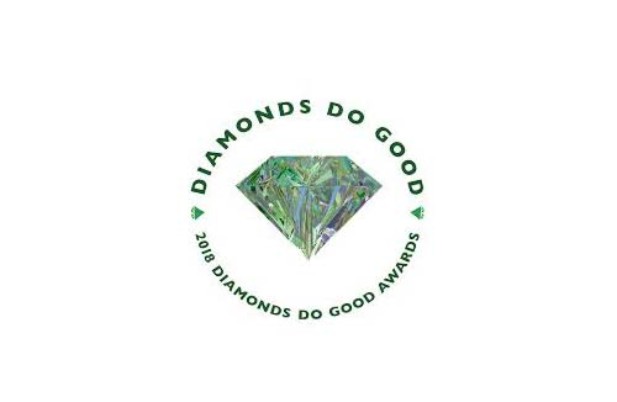 On May 31, 2018 the Diamond Empowerment Fund (D.E.F) hosted its annual Diamonds Do Good Awards in Las Vegas. The organisation described this year's awards as the "most successful to-date".
The funds collected will be used to provide higher education scholarships and assistance to empower young people living in diamond producing countries and where the diamond industry conducts business. Through its activities, the D.E.F. hopes to convey to consumers the message that 'diamonds do good'.
OpeloMatome, representing D.E.F's Student Scholars, and herself a Botswana Top Achiever student and recent Yale graduate, said: "I am ever grateful for the opportunities I've been granted through the support of organisations like the Diamond Empowerment Fund and my country's prioritisation of education, truly one of the most powerful catalysts for change."
For the first time too, the Diamonds Do Good Awards were supported by the "Balloons ForGood" appeal. This event was emceed by Awards Chair and President of Hearts On Fire, Caryl Capeci and JCK News Director Rob Bates. The on-site appeal raised additional dollars for D.E.F's mission.
Honorees receiving Diamonds Do Good awards for their own efforts at bringing about social impact change included Bruce Cleaver, CEO of De Beers, for his role in accelerating the professional advancement of women, and the Government of the Northwest Territories (GNWT) of Canada, for its responsible diamond mining development policies.
Bruce Cleaver commented: "Advancing women is an industry-wide issue. We all have an interest in strengthening the sector by making it more diverse, in making sure the benefits that diamonds can have are felt in the communities from which they come."
GNWT Premier Bob McLeod said, "Our government has made it a priority to ensure the multi-billion dollar diamond industry would benefit the NWT economy and residents, and protect the land, water, and wildlife for future generations."
D.E.F. President Anna Martin, also Senior Vice President of GIA, closed the evening saying "The recipients of this year's Diamonds Do Good Awards truly reflect the ongoing positive impact being fostered by the diamond industry around the world. Sharing these stories with our consumers is not only good for business, it is a responsibility for the entire industry."
Lead sponsors of the Diamonds Do Good Awards included the De Beers Group of Companies, Chow Tai Fook Jewellery Group, Signet Jewelers (Kay Jewelers, Jared the Galleria of Jewelry, ZalesJewelers), Dominion Diamond Mines, Le Vian, Rosy Blue, Hearts On Fire and Forevermark.
News Source : gjepc.org