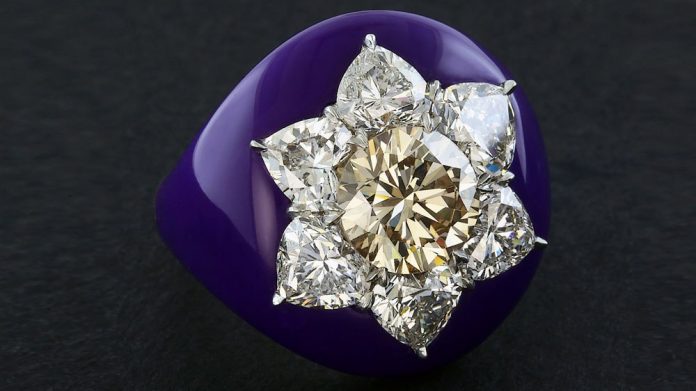 Time builds the most impressive jewelry collections. Over years and often across generations, exquisite pieces are given in the name of love, passed down to a family member, or purchased on a spontaneous spree. Some women amass treasure chests that could rival those of a European royal court. Sadly, though, such cherished assemblages can end up languishing in drawers or safes because our lifestyle has evolved, and the formal jewelry suites of yesteryear can appear out-of-date or even gaudy today. Contemporary designs with everyday wearability are in vogue now, but any stylish woman worth her weight in gold still wants glamorous jewelry that expresses her individuality.
The dilemma is how to honor treasured adornments while—gulp—changing them to satisfy a woman's current taste. If the thought alone creates apprehension, consider what a number of today's top jewelers have recently accomplished on behalf of their clients.
British jeweler Stephen Webster, for starters, is increasingly answering the call of women who want their precious jewels reimagined. "I had a client come into my showroom last year and basically dump the crown jewels on my table," says Webster, who has a salon in London's Mayfair neighborhood. "These were great pieces by Bulgari and David Morris, with amazing stones, but she just didn't wear them anymore." He took apart the jewelry and recast important sapphires in several pairs of modern asymmetrical earrings, and colored stones in a series of bangles, minimizing the use of diamonds to keep it less formal. "She has her jewelry back," he says, "but it serves a more useful purpose because it fits into her life."
Understandably, women can be hesitant to take a valuable piece apart. But when a piece comes from a top-quality jeweler, its real value often lies in the exceptional stones. "It's like redecorating your home," says Glenn Spiro, a London-based jeweler. "Your home gets a bit tired after 20 years, but you don't dump the house, you redesign it. Why shouldn't you do the same with jewelry?" A client recently brought him an old necklace with "enormous yellow diamonds" and asked that he make use of the extraordinary stones. Spiro created four new pieces from the necklace, including glamorous chandelier earrings with yellow diamonds set in contrasting blue titanium. What was once a classic design became an entirely new look.
"It's more about how the jewelery is styled today rather than how big is a stone," says Beverly Hills jeweler Martin Katz. As women get older, he says, their style changes and pieces they purchased 10 or 20 years ago aren't necessarily their taste anymore. But regardless of age, he adds, women want jewelry that is chic, stylish, and wearable day or night. To that end, he recently redesigned a client's 11-carat classic emerald ring, which was flanked by two important diamonds, by framing the stone with a circle of emeralds. The result: a subtle, sophisticated tone-on-tone ring with contemporary flair.
"We go through jewelry periods—art deco, seventies style, and the past 20 years have been the bling period," says Spiro. "Not long ago, people wanted jewelry that looked as big as possible; now it's about being chic, stylish, and daring with color and materials." His approach is to combine precious heirloom stones with bold colors and materials like wood, titanium, and resin. "It makes it cool and wearable, and they walk out with something wonderful, not just a collection of stones."
When a client came to Suzanne Syz's Geneva showroom last year asking for a contemporary alternative to her grandmother's classic ring setting—which held a 35-carat aquamarine sourced from the now-depleted Santa Maria de Itabira mine in Brazil—the Zurich-born jewelry designer known for bold creations commissioned a stonecutter in Idar-Oberstein, Germany, to carve a new rock-crystal setting for the stone. "People are connecting to contemporary art and they want elevated jewelry design," says Syz, who surrounded the blue stone with a sprinkling of diamonds. Despite its size, the ring doesn't "scream carats," she says. And, she notes, "you can wear it day and night."
Such wearability and versatility are indeed important. As evidenced by the Paris haute couture shows in January, fashion is moving to a more streamlined, contemporary aesthetic, and jewelry needs to work seamlessly with the clothing. That is why Hong Kong-based jewelry designer Michelle Ong is fashioning more elaborate brooches and pendant necklaces to work with women's wardrobes. When a client brought her a strand of Burmese rubies and another of sapphires, she created five brooches, earrings, and rings from the stones, adding other red and blue gems to create subtle tonal pieces. "Asian women love to wear jewelry day and night," says Ong, "and brooches are more versatile and playful."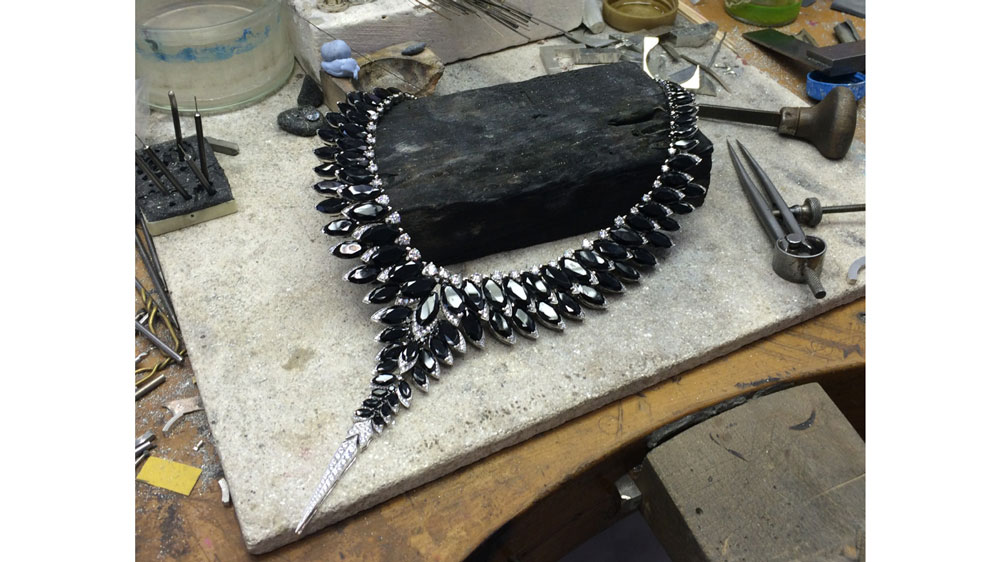 And maybe that's the point: Jewelry—even our most prized pieces—should be fun and easy to wear. In the hands of today's top jewelers, yesterday's classics can become today's standouts. That's not to say that today's accomplished women need to prove anything by wearing important jewels—quite the contrary, observes Webster. "But they still love a great gemstone," he says. "I'm breaking down the formality of jewelry while retaining its intrinsic value."