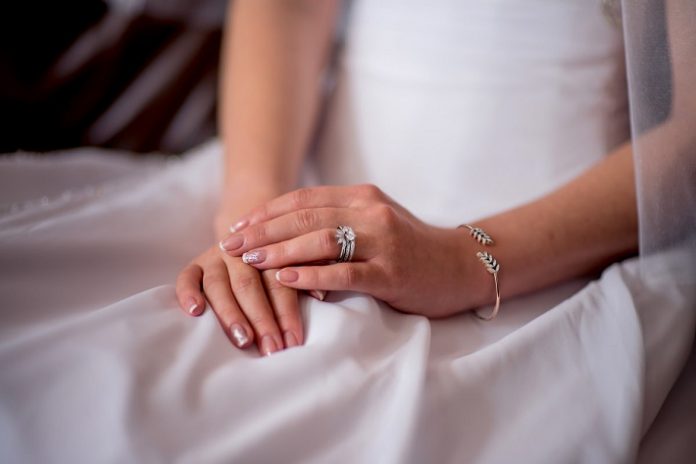 Words by head of strategic communication at De Beers Group, David Johnson.
As traditions evolve, diamonds remain the ultimate symbol of love.
Traditions surrounding love and marriage have changed dramatically in recent times. Where once the wedding represented the start of a relationship, many of today's couples have already progressed a long way on their journey together before they even become engaged. Modern consumers are rewriting the rules and while romantic commitment is still highly desired by young people, marriage is now seen as more of a choice, rather than the necessity it was for previous generations. So what do these changing attitudes mean for diamonds?
De Beers Group's latest Diamond Insight Report takes an in-depth look at diamonds and love in the modern world and highlights some interesting findings.
Overwhelmingly, young couples still see diamonds as the primary embodiment of everlasting love and romance, with diamonds continuing to be the predominant choice for engagements and weddings.
Nearly 90% of engagement rings and 80% of wedding rings in the key US market contain diamonds.
Perceptions that young consumers are less interested than previous generations in diamonds to celebrate their love have also proven unfounded. The average spend on an engagement ring by millennials is higher than the overall market average in the US. However, younger consumers do have different tastes and these are influencing product choices. Millennials tend to want more original, design-led pieces and this often means a higher total carat weight, but a smaller centre stone. Retailers who cater for more diversity in product design, and offer more personalised or customisable options, are most likely to appeal to younger couples.
The increased economic independence of women in relationships, and the trend for women to be more involved in their engagement ring purchase, is also creating shifts in the sector. For example, the share of US women buying their own engagement ring doubled from 7% to 14% within a five-year period.
Interestingly, when women buy their own engagement ring, they spend on average 33% more than men .
While engagement ring marketing has traditionally focused on men buying for women, these trends highlight an opportunity for retailers to develop marketing programmes that reflect more modern couples and purchasing behaviour.
But it's not just the engagement ring where couples see a place for diamonds to demonstrate their love.
As couples are getting married later and engagement periods are becoming longer (now five times longer than they were pre-1980), new diamond trends are emerging. There is a fast-growing segment of unmarried cohabiting couples who express substantial demand for diamonds as gifts of love, with women in these relationships now representing 10% of the diamond jewellery market in the US.
Same-sex couples also see diamonds as being centrally important to symbolise their relationships, with more than 70% of people in same-sex relationships viewing diamonds as important for celebrating both relationship milestones, as well as each other as individuals. These couples show a preference for more modern and less traditional gender-specific designs.
Encouragingly for those of us in the diamond industry, these trends demonstrate that even as society's attitudes towards love and marriage continue to evolve, the desire to express the most significant and emotional moments in our lives with diamonds remains universal. As wonders of nature billions of years old, every diamond tells its own ever-lasting story and those who have the privilege of wearing them become part of the fabric of this journey.
New Source : professionaljeweller