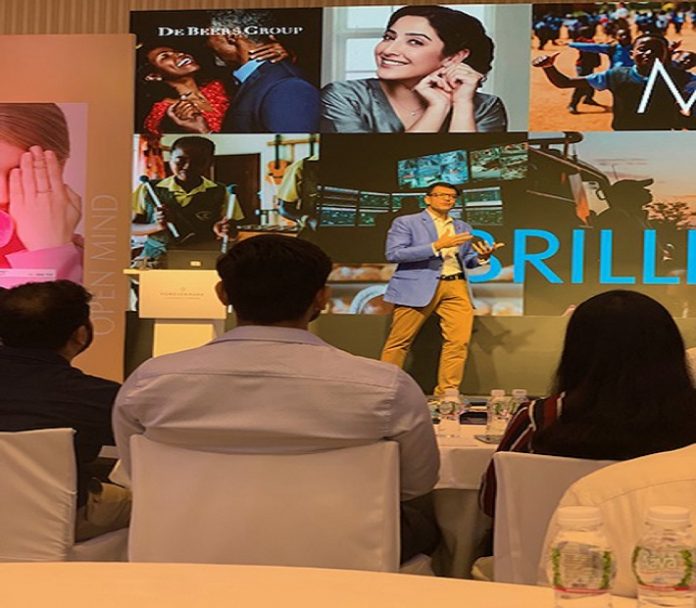 Urban Nature, Open Mindedness, La Suerte & Royal 2.0 were deemed as trends for the coming year, while inclusive design and AI-based deepfake production were also listed as macro consumer trends among others
Forevermark India launched its 2020 Trend Report based on the ever-involving consumer trends amidst Mumbai's top retailers at Trident BKC. Though 2019 has been one of the toughest years for the diamond industry at large, Sachin Jain, President, Forevermark India, said that they brand has had one of the best years. He said that collaboration is key, both small and big, while ideations and doing something new are important for growth, he added. Though U.S. and China continue to be key markets for diamonds, as far as Forevermark is concerned, India is a very important market.
"Ambiguity is the new normal. There has been a change in Government, taxation, policies and we have witnessed the largest scam. U.S. China trade war is going to be there for sometime. Our business is here to stay and we have to chalk out a plan around these issues. Have a plan b, c, d. We have to be open to maneuvering. Size of the global rough business is 15 billion. 22 billion is the budget for research and development for Amazon. The new term used at most fields these days is WACD -What Amazon Can Do," he added.
For more productivity, Sachin Jain also mentioned that less hierarchy and an openness at work place are important while from the retailers point of view, understanding modern love is key – consumers are getting married at various ages. Live in relationships, same sex couples, self purchase and women have the potential to buy on their own. He also noted that 22 per cent of the women in India make more money than men.
Federica Imperiali, head of new product development, Forevermark ran the audience through a quick presentation on macro consumer trends before unveiling the trends of 2020. From first time empowerment to multisensory experience, naturality, artificial intelligence and inclusive design, consumers are prone to make their purchase decisions based on these trends.
Finally, Federica launched the big trends for 2020 – Urban Natural (Environment & Sensibility – Green), Open Mindedness (freedom, multicolours), La Suerte (Myth & Magic, rich purple/violet) and Royal 2.0 (New Luxury – teal and yellow gold) as the colour based themes for the forthcoming year.
News Source: diamondworld