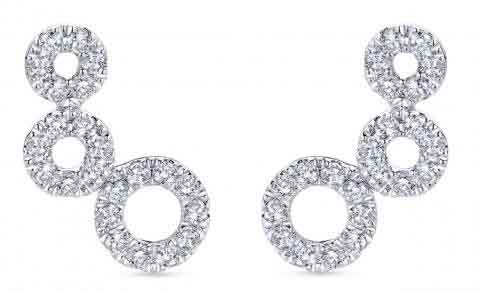 Pretty and petite (partially) ear-climbing studs
I remember those all-enveloping ear cuffs and climbers like they were yesterday. Because, they were. Okay, the trend hasn't disappeared just yet. But those gigantic jewels appear to have taken a backseat to more petite renditions, somewhat like these. What we have here are fantastic options for those who want the multi-earring look without having to physically add more piercings to their person—though, for those that do have multiples, these also work nicely in a group (and can be turned to sit vertically on the ear, making room to wear even more). Here are five options for your showcases.
Kristyn Kylie stud earrings in 14k rose gold with 0.6 ct. t.w. pink sapphire and 0.06 ct. t.w. diamonds, $550; Dana Rebecca Designs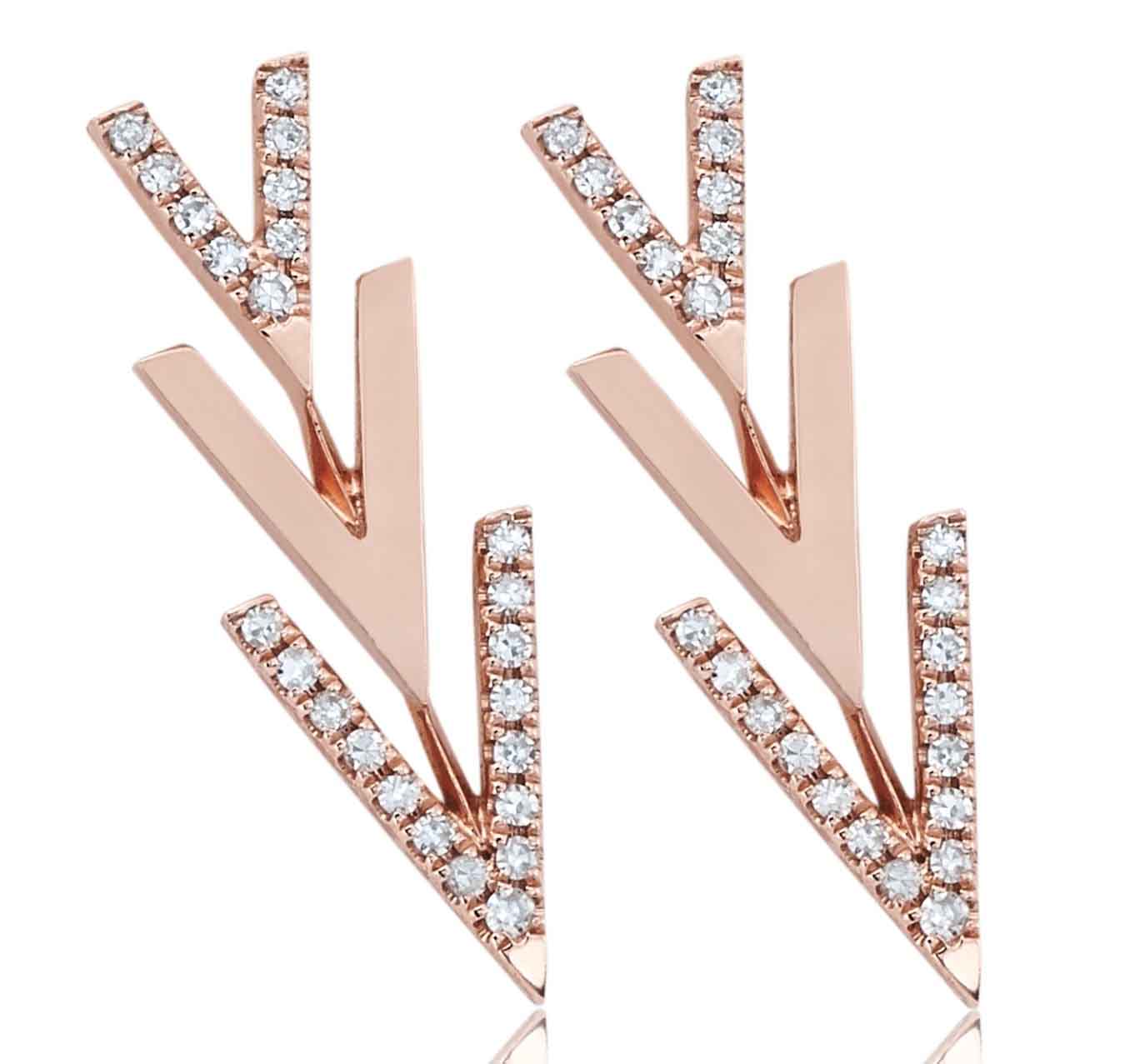 Flying V stud earrings in 14k rose gold with 0.16 ct. t.w. diamonds, $695; EF Collection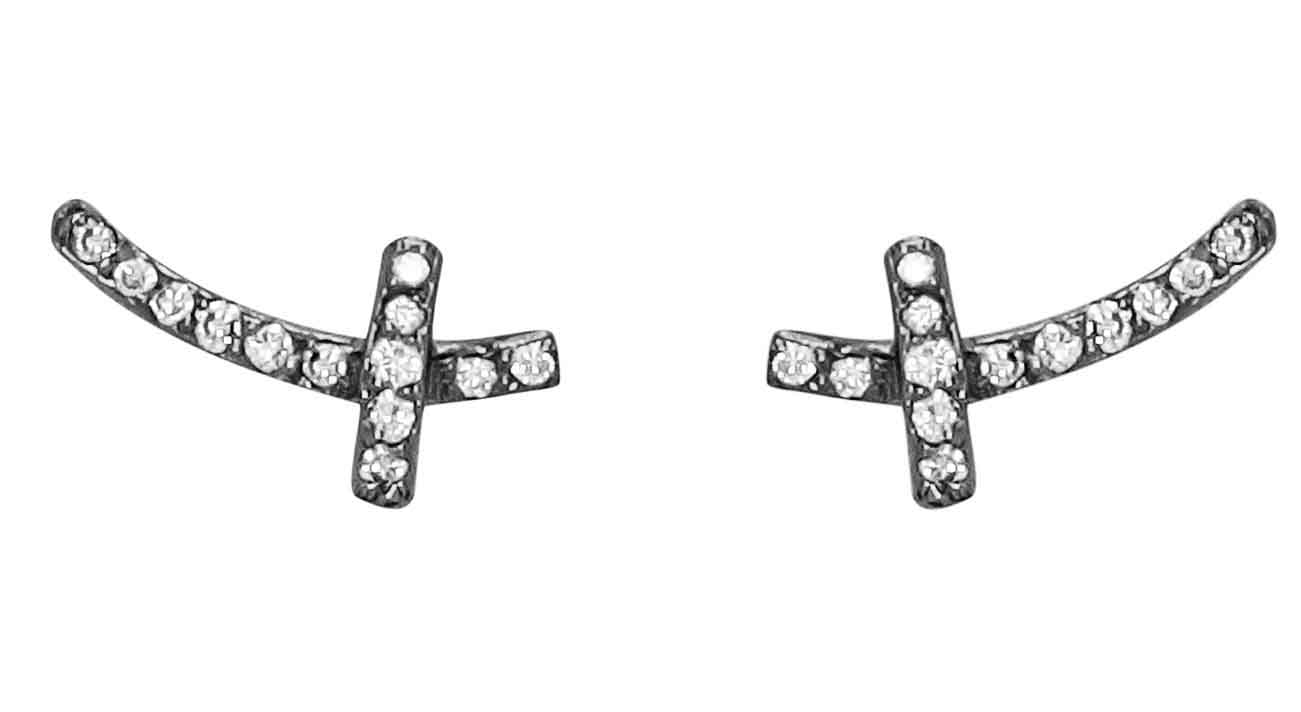 Tiny inverted cross earrings in black rhodium–plated sterling silver with diamonds, $695; Dana Bronfman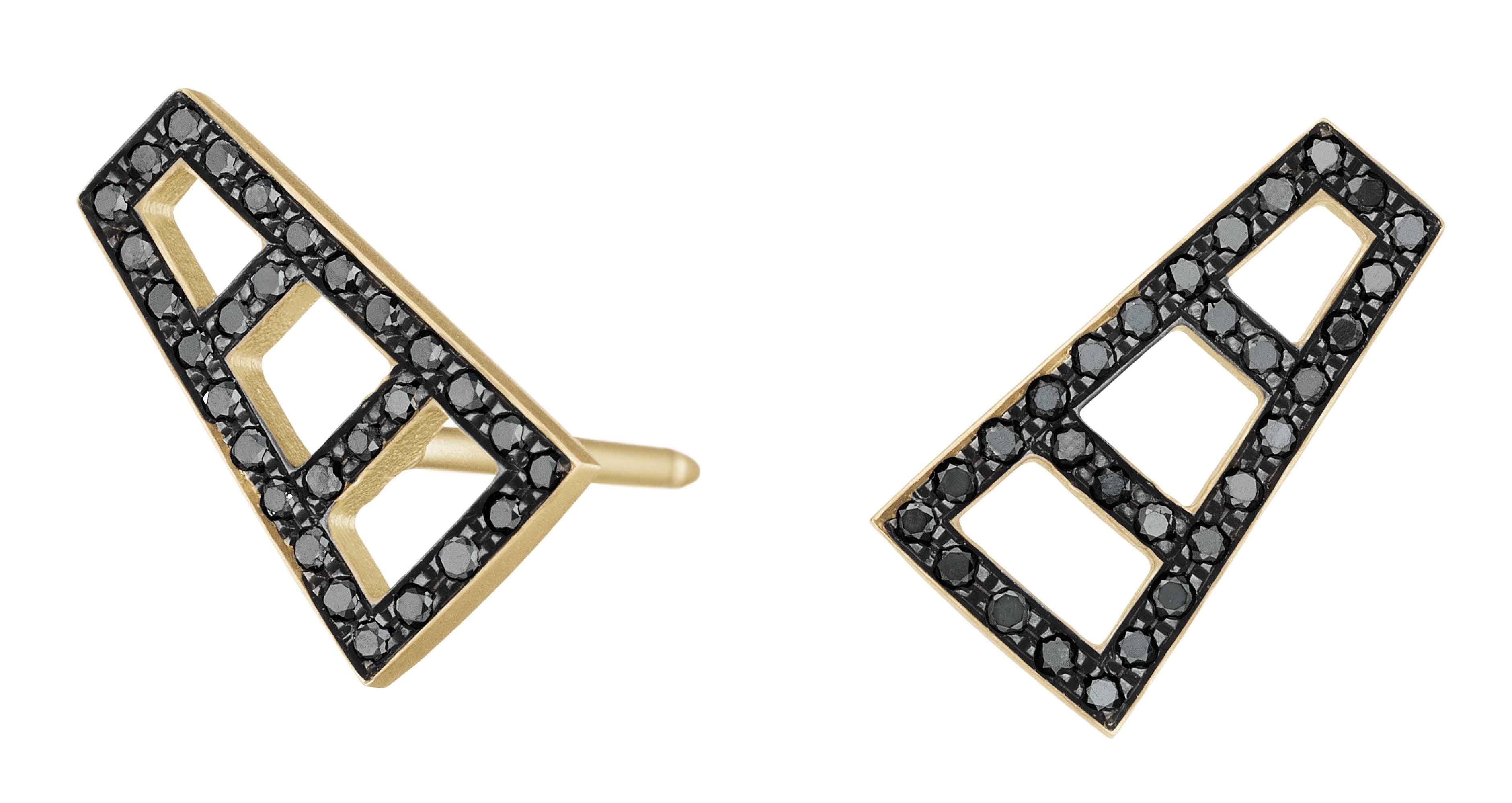 Petite Ladder stud earrings in 18k yellow gold and black rhodium with 0.18 ct. t.w. black diamonds, $2,200; Doryn Wallach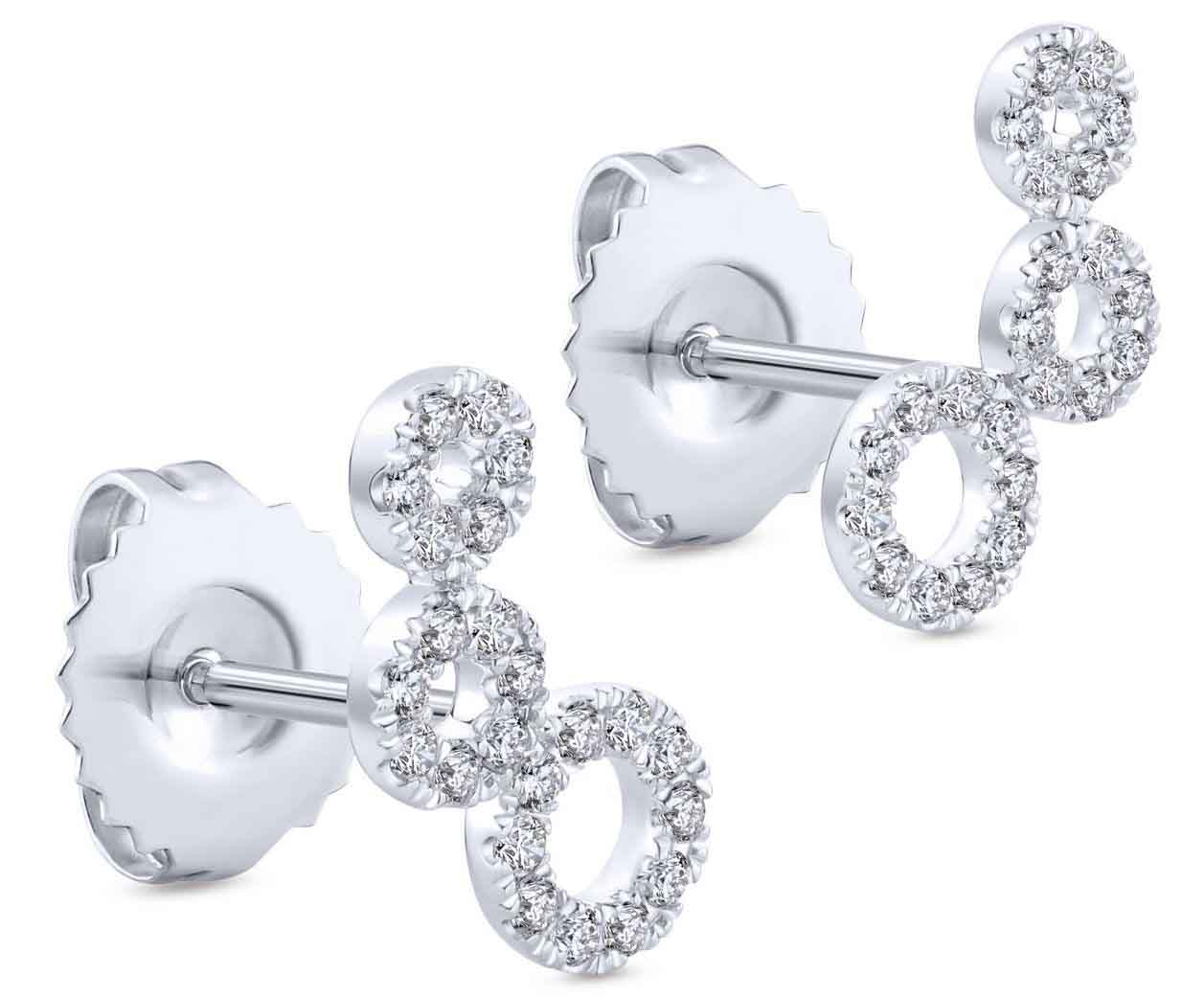 Comets stud earrings in 14k white gold with 0.23 ct. t.w. diamonds, $670; Gabriel & Co.
News Source : JCKOnline.com