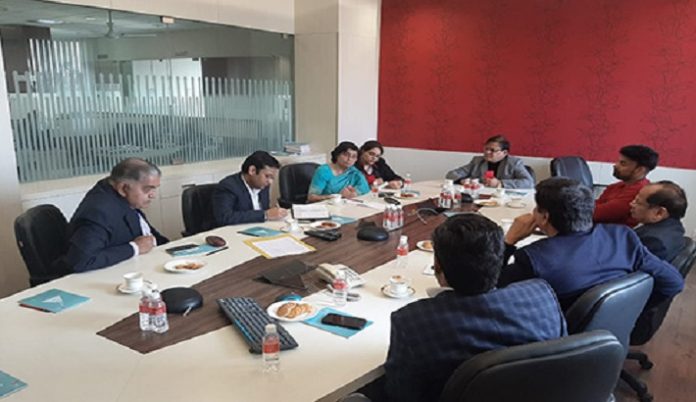 The Gem & Jewellery Export Promotion Council's (GJEPC's) Jaipur Regional Office organised a workshop on December 17, 2019, to identify the key policy challenges hindering exports of gems and jewellery and to suggest solutions to overcome them.
The workshop was held as part of a study being conducted at the initiative of EXIM bank. The team conducting the study includes Rajeev Kher, Dr Jayant Dasgupta and Dr Veena Jha.
Dr Veena Jha handled the workshop held on December 17, which was attended by Regional Chairman, Nirmal Kumar Bardiya; Convener, CGS Panel, Vijay Kedia, along with other members.
The key points raised were:
Procedural challenges faced in ecommerce and small value shipments.
Tax refund to foreign tourist proposal.
Clubbing of more than one invoice by a foreign buyer who has bought goods from different sellers, for shipping goods as air cargo under one shipment to his country.
RBI to allow banks to extend facility of maintaining virtual account by ecommerce exporters in various countries to manage small value payments. This would help in reducing the cost and paperwork.
Easing of procedure for importing rough gemstones by foreign nationals/ company.
Pic Cap: Dr Veena Jha conducting the workshop in Jaipur
News Source: gjepc