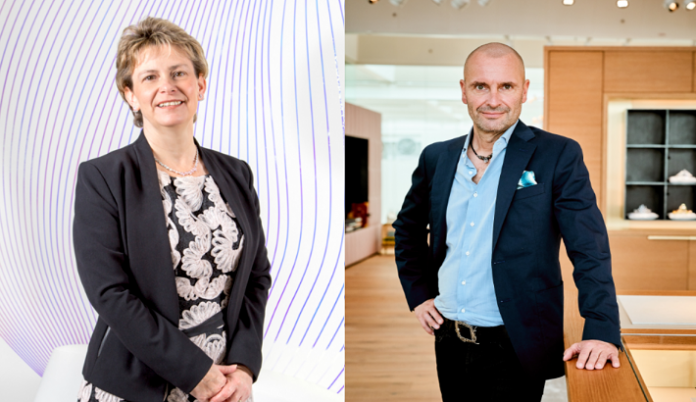 125 years in business is no small feat, so its little wonder Swarovski is planning to shout about this sparkling milestone throughout 2020.
Inspired by the idea of making crystal accessible to more people, Daniel Swarovski, a Bohemian jeweller, patented an electric cutting machine that could cut crystal more precisely than by hand.
In 1895 he founded Swarovski in the small town of Wattens, high in the Austrian alps, because the energy potential offered by nearby rivers made it the ideal destination for the company's first production site.
Daniel Swarovski's vision was to use crystal to create 'a diamond for everyone', and today, despite the business having many facets, the founder's pioneering spirit and glass-cutting innovations help the company continue with this mission and spark delight for each consumer generation.
Here, executive board member, Robert Buchbauer, and managing director for consumer goods in the UK & Ireland, Hayley Quinn, discuss how the business has evolved yet stayed true to Daniel Swarovski' vision.
2020 marks 125 years in business for Swarovski — how will you be marking this milestone as a company?
RB: A 125th anniversary is a major milestone for any brand, and for us at Swarovski we couldn't be prouder to have carried Daniel Swarovski's legacy of heritage and mastery forward for the past century. We have a series of celebrations planned next year and will be marking the occasion by launching a special collection which will honour our iconic blue. While our heritage is one of the most important elements of our brand, celebrating our 125th anniversary is as much about looking ahead to the future as it is to the past. Our ambition is to ensure that the innovative philosophy of my great-great-grandfather lives on in every aspect of our business for many years to come. We're excited to see what the next 125 years may bring.
HQ: Swarovski has developed a range of products that celebrates 125 years of our heritage and craftsmanship and will support this with a series of marketing activations throughout the year to celebrate our landmark birthday.
How has Swarovski evolved over the last 125 years?
RB: When Daniel Swarovski founded the brand in 1895, he laid a strong foundation for our business today with his passion for the craft and his pioneering mindset. This amazing legacy has allowed the brand to evolve over the last 125 years, bringing sparkle to the world through exquisitely-crafted products. Today, our products remain truly unique, thanks to our engineering expertise and the innovative technology we use. This sets us apart in a competitive field, and is key to ensuring our future success. One thing that hasn't changed in the past 125 years is our focus on putting consumers at the centre of everything we do. The digital sphere has changed enormously over the last few decades, and this is an area where we've had to be incredibly agile. This constant change has had a big influence on our omnichannel strategy and our decision to evolve Swarovski's digital presence to engage with new audiences in fresh and daring ways. Beyond social media, we've also refreshed our website to have an inspirational, editorial feel. It's designed to inspire our consumers and draw them into the sparkling world of Swarovski through styling tips and exclusive, behind-the-scenes content.
What would you pinpoint as some of the company's greatest successes in its rich history?
RB: There have been many successes that represent pivotal moments in the brand's history but when I take a moment to think about it, there are four that really stand out to me. The first would be the launch of the crystal figurines in 1976 to coincide with the XII Olympic Winter Games in Innsbruck. The original mouse figurine, 'Ur Maus' was created using chandelier parts and proved incredibly popular, paving the way for the rich variety of crystal products on offer in our stores today. Another pivotal success, and one that I had the honour of leading, was Swarovski's omnichannel evolution. Launching Swarovski's first .com platform and online store in the 90s was central to our strategy and it gives me great satisfaction to see how it has enhanced our business ever since. In light of Daniel Swarovski's legacy, I've always been passionate about taking on projects that help us innovate, and as such, I was incredibly proud to be a part of this journey.
Launching our very first watch collection was another important milestone for us, as it was an opportunity to expand our expertise into new realms. We first introduced watches 20 years ago, with a small assortment of classic designs to complement our successful home and jewellery collections. Recognising the potential in this category, we decided to take our offering to the next level, working with a team of the very best professionals in the industry to create high-quality, Swiss-made pieces with custom-designed crystals built in.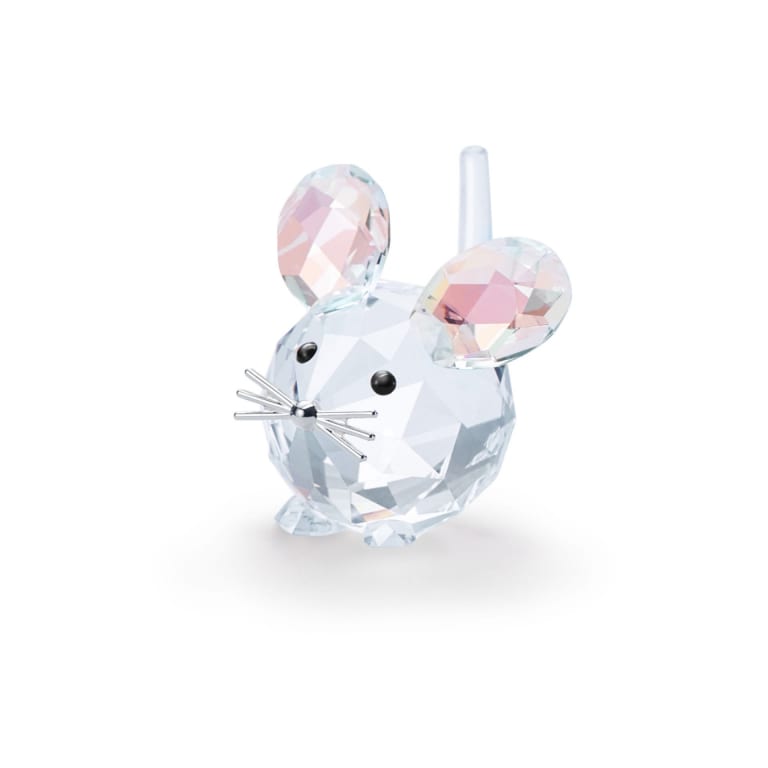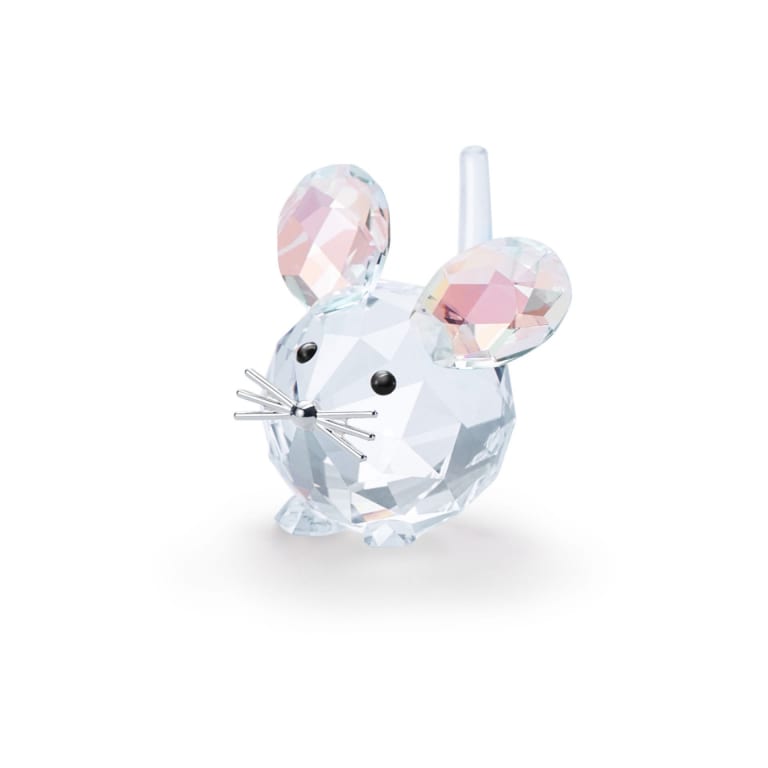 Finally, the launch of our new store concept – the Crystal Studio – last year is one of our most recent milestones. This exciting new shopping experience, which has already launched in Milan, Paris, Beijing and Shanghai, will be rolled out further throughout 2020 and offers an immersive brand and shopping experience for our customers. Each studio has innovation and creativity at its core, and we hope that this will meet the digital demands of our customers in an innovative physical format. The launch of these Crystal Studios shows just how far we've come since the opening of the 'House of Swarovski Crystal' in 1983, a local sales and presentation forum in Wattens, Austria.
When did the business land in the UK, and how has it evolved since its launch here?
HQ: The UK business actually celebrated its 50th birthday a few years ago and originally entered the B2C arena as a wholesale partner. It is only in the past 10 years that it has really established its self as a major omnichannel retailer and wholesale partner in the United Kingdom.
What do you think has contributed to Swarovski's success and, in particular, most recent growth?
RB: Our customers are at the centre of everything we do, and our relentless focus on creating increasingly personalised products, enhancing our communication channels and the overall brand experience, are key drivers in our most recent success. I'd also say that our passion and ability to adapt over time, combined with our constant drive to innovate, have ensured our continued success.
What areas of the business have been particularly strong in the UK this year?
HQ: Within the jewellery categories earrings and bracelets have continued to perform above expectations with the latter being driven by our recently launched Power collection.
What initiatives helped propel business in the UK market?
HQ: In 2018 Swarovski announced its ongoing commitment to putting its customer at the heart of everything it does. This hasn't changed so all our initiatives are focused on driving that goal — be it investing in systems to improve the customer journey in our stores and partner accounts or marketing activations and initiatives that spark delight with our customers directly.
What's in store for the future of Swarovski?
RB: Looking ahead, our immediate focus is on increasing growth through higher conversion rates, driving e-commerce and supporting our partners. We're also really excited to see how our new 360° Concept (our refined jewellery strategy) develops. We expect it to accelerate our growth in jewellery through stronger collections, as well as bring Watches and Crystal Living to the next level.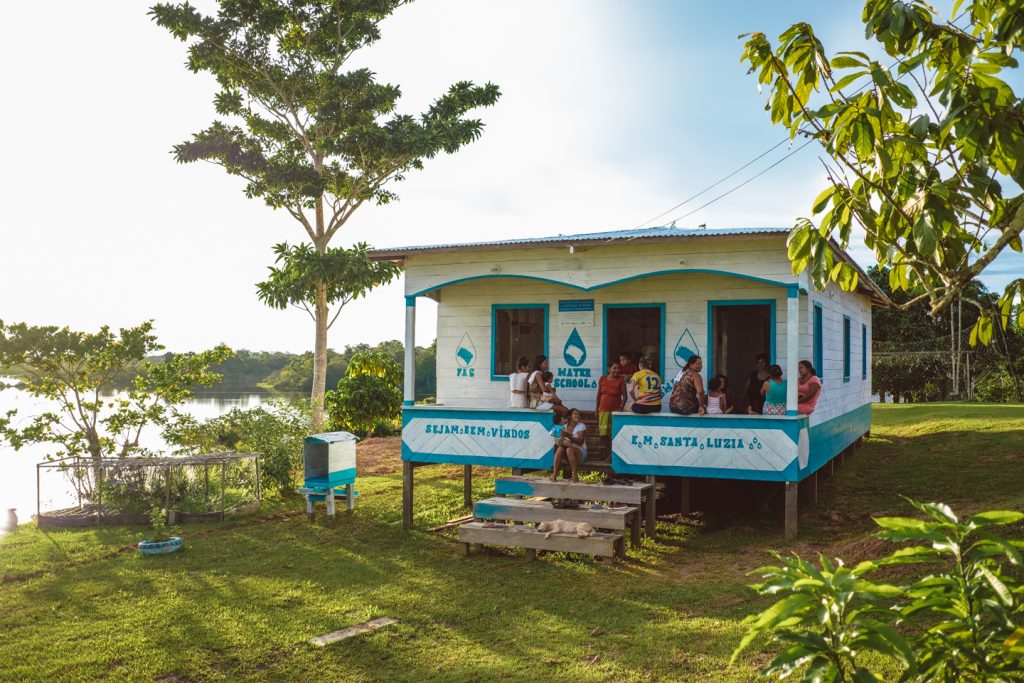 Sustainability is, of course, another priority for us. We are fully committed to our Group sustainability strategy, which I fully support together with my fellow executive board members. This strategy focuses on five key themes: Women's Empowerment, Water Stewardship, Fair Partnerships, Conscious Design and Sustainable Innovation. Three core, ongoing programs form part of this strategy, including the Positive Production Program, the Swarovski Waterschool Program and the Conscious Design Program. Each one has been created to empower others to become leaders in sustainable development, whether they're designers, business leaders or local families. We strongly believe that by sharing Swarovski's deep-rooted values of innovation and mastery, we can improve people's lives and have a positive impact on the world.
In general, we're very lucky here at Swarovski to work with a group of people who are fully committed, and will tirelessly build on their passion and imagination. As such, I'm confident that by focusing on creating real consumer benefit, we will continue to sparkle as a successful brand in the market. I'm excited to see what the future holds for us.
Do you have any plans for the company over the next 12 months you can share?
RB: One of our key focuses for the next 12 months is to celebrate our 125th anniversary and the journey that the brand has been on to reach this milestone. As mentioned, we've just launched our new retail concept. I'm very much looking forward to hearing the response to the Crystal Studios and seeing more launch over the next 12 months. And of course, we'll continue to invite our consumers into the sparkling world of Swarovski with the launch of new collections for each season, and a range of events and shows scheduled across the year to celebrate these new releases.
Which areas of the business have you pinpointed for growth?
RB: We are feeling positive about the year ahead — our brand is built with a strong emphasis on glamour, trends and mastery. We also have a global, easily accessible and multi-channel distribution and our pipeline of new products is robust with strong availability and improved margins. I also mentioned our new jewellery strategy (360° Concept) earlier. As this advances across 2020, we expect to see the launch of even stronger collections, resulting in increased demand and growth across all jewellery categories. In addition, we have pinpointed Watches and Crystal Living to show strong growth next year, as we bring these collections to the next level. Overall, we expect to see an uplift in our online sales channel next year. We have worked very hard on the development of our online customer journey in the face of changing consumer behaviour and increased confidence in spending online — and we hope that this will be fruitful. We also recognise that the evolution of social commerce is key for digital shopper generations such as millennials and Gen Z, who are much more attached to the online world and frequently shop via social media sites such as Instagram. This has been another focus area for us, and one that we expect to grow in 2020.
HQ: The focus on the bracelet category will also continue supported by further growth from rings.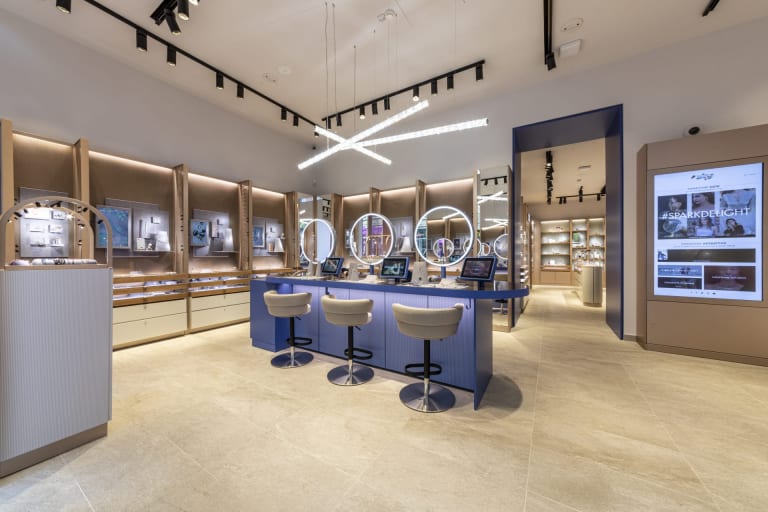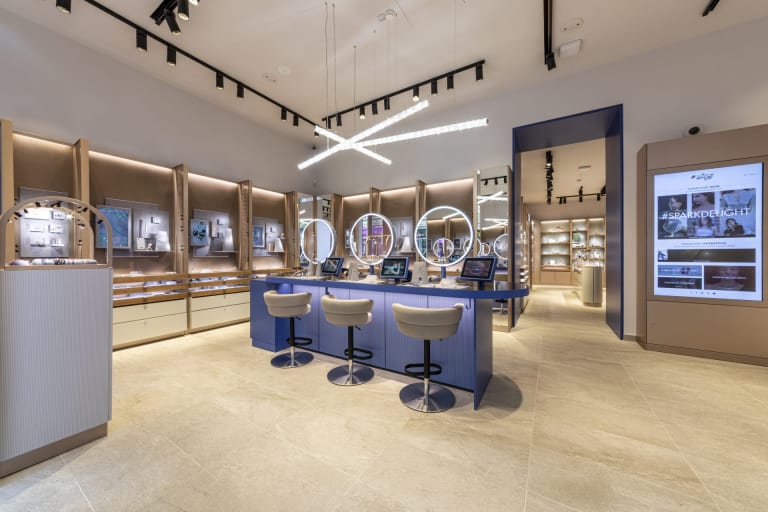 How do you hope the next 125 years will define the brand?
RB: Everything that we do over the next 125 years will continue to build on the legacy that Daniel Swarovski created, and it's a privilege for us to do so. His founding principles, based on his passion for craftsmanship, design and innovation, are of the utmost importance to us and remain at the heart of our work today. Our desire to keep this heritage alive, but reimagined in modern ways, is the backbone to our consumer goods business and will help propel our brand to the next level.
125 years in business is a big achievement, why do you think Swarovski as a company has been so successful and stood the test of time?
HQ: Swarovski is, and has always been a family owned and managed business and despite being a recognised global brand still retains many of Daniel Swarovski's founding values. This is rare in the modern world and is a fundamental aspect of its USP. Above anything else I believe it is this passion and commitment to the values of the brand that continues to drive its success.
When all is said and done, what do you want the Swarovski legacy to be?
RB: It's very important to us that our legacy reflects the principles that Daniel Swarovski set out when he created the brand in 1895. While innovation is critical to our future success, it's imperative that craftsmanship, mastery and design are visible at the heart of our brand. We also want to maintain our focus on putting the customer at the centre of everything we do. In celebrating these principles, we hope that we will continue to shine brightly and add sparkle to lives all over the world.
What do you want the Swarovski brand to be known for in the UK and Ireland?
HQ: Our mission is to add sparkle to the lives of our customers, partners and employees so if we can be known for adding a spark of delight then I will be very satisfied.
News Source: professionaljeweller