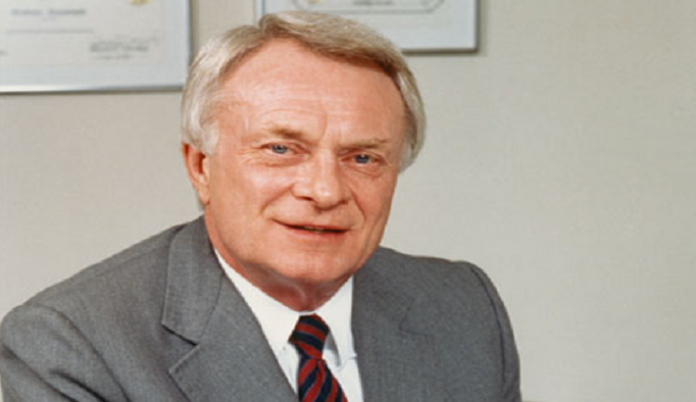 Glenn Nord, member of the GIA Board of Governors and past president of the Institute, passed away last week in USA, GIA announced in a statement recently. He had been associated with the institution in various capacities for 50 years, it added, and was a pioneer of both the corporate training programmes as well the international expansion of GIA instruction.
Beginning his association as a student in the 1950s, Nord went on to become an instructor, president and member of the Institute's Board of Governors. GIA said that "his contributions are numerous, his influence far-reaching and his legacy enduring" and that "his clear-eyed and compassionate drive for excellence, helped guide the Institute through difficult times".
"Glenn Nord was a committed advocate for GIA's mission, and for our students and the GIA staff, particularly those in our gemological laboratories," said GIA President and CEO Susan Jacques. "His business acumen and wisdom, shared over decades with GIA management and the Board of Governors, provided strategic guidance that built GIA's success."
Nord, who turned 90 in 2018, completed his GIA Graduate Gemologist diploma and soon after joined GIA's corps of traveling instructors, combining gemmological training for students with energetic promotion of GIA to local jewellers. He pioneered the Institute's corporate training programmes and, in 1970, took GIA instruction to Israel and Japan, beginning a global outreach that now spans 14 cities in 12 countries.
In 1974, Nord left GIA to pursue an opportunity in the international diamond trade. In 1983, the Board of Governors asked him to return as president of the Institute during the transition from then-president Richard T. Liddicoat. With the appointment of Bill Boyajian as GIA's president in 1986, Nord retired. He remained on the GIA Board of Governors until his death, the last few years as Governor Emeritus. He received GIA's highest honour, the Richard T. Liddicoat Award, in 2001.
Nord is remembered as one of those who "laid the foundation upon which GIA is built", GIA said, while announcing that it will establish a scholarship in his name in the near future.
Pic caption: Glenn Nord, GIA's third President, who passed away recently
Pic courtesy: GIA
News Source: gjepc