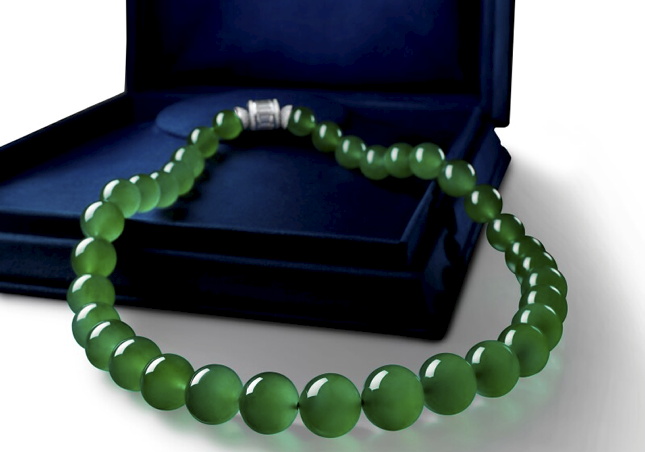 A necklace set with 35 green jadeite beads and 7.70-cts of white diamonds sold for $2.3m at Sotheby's Hong Kong.
It was the top seller in an Important Jewels auction that realized a total of $18.1m.
Jadeite, a more valuable form of jade, is among the priciest of gemstones, and can be more expensive than diamonds.
In 2014, a jadeite bead necklace that belonged to Woolworth heiress Barbara Hutton sold for $27.4 m at Sotheby's auction, setting a world-record for any jadeite item.
The necklace that sold recently at Sotheby's was matinee-length (21 inches), made and signed by Jacob & Co, and set with slightly graduated jadeite beads of highly translucent green color, with a baguette and brilliant-cut diamond-set clasp, mounted in 18 karat white gold.
The beads have "some clouds and minor streaks, commonly seen in natural jadeite, not noticeable under normal lighting," according to a condition report by the Hong Kong Jade & Stone Laboratory.
It certified that the jadeite tested are natural, known in the trade as "A Jade".