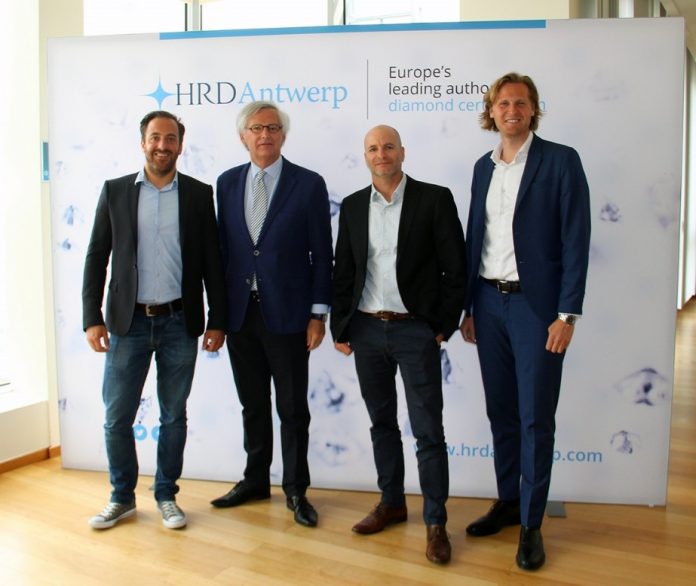 HRD Antwerp and Gem Lab, a division of Malca-Amit Group, have launched a new collaborative service under which Gem Lab becomes an authorised 'HRD Antwerp LabDirect Program' participant, the two organisations announced last week.
Malca-Amit's lab will now serve as the point of contact for clients in their network who wish to obtain an HRD Antwerp grading report. They will handle all logistics and administration, allowing HRD Antwerp to focus solely on grading. Thanks to this Take-In service, more clients will have fast, consistent and convenient access to HRD Antwerp laboratories around the world, the partners said.
Initially, the Take-In Service, under which loose diamonds as well as diamond jewellery can be submitted for grading, will only be offered to European clients, it was stated.
David Ziegler, Commercial Director of HRD Antwerp: "This new cooperative venture with Gem Lab enables HRD Antwerp to significantly expand its European reach as we will have access to the extended network of Malca-Amit Group. In return, customers in European diamond centers will enjoy faster and easier access to HRD Antwerp laboratory services."
Boaz Lev, Managing Director of Malca Amit & Gem Lab Belgium: "With this agreement between HRD Antwerp and the Malca-Amit group, diamond companies will be empowered to a seamless access to HRD Antwerp diamond grading services. We look to enable customers all over Europe and around the world access to Premium services, offered in Belgium, with ease and absolute peace of mind."
News Source : gjepc.org