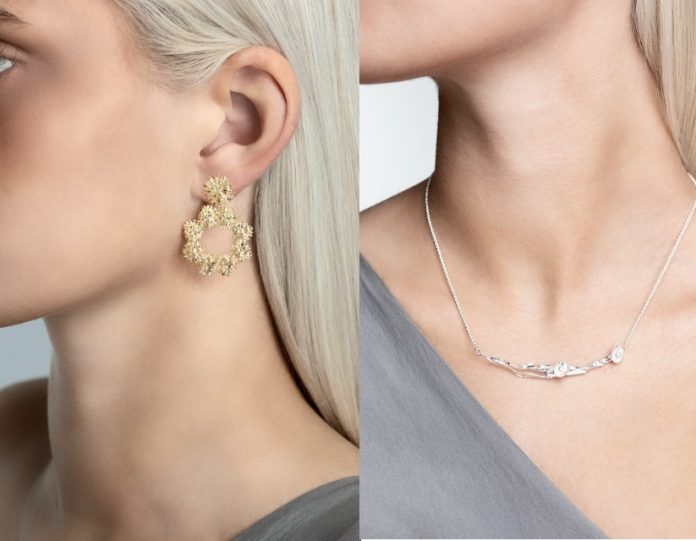 Reykjavik, May 2022. Spring is here with all its charm and the new season sees sustainable Icelandic jeweller Aurum by Guðbjörg launch their IÐUNN collection this month.
Goldsmith and designer Guðbjörg once again turns to Iceland's myths and legends as well as the country's flora and fauna for the inspiration which shapes her unique designs.
At this enchanting time of year in Iceland, the flowers are ready to blossom to show their inner beauty and the daylight grows longer after the dark winter. The designs capture perfectly the sense of both the strength and fragility of these new blooms, thanks to Aurum's expert craftsmen who transform recycled 925 sterling silver and recycled gold into precious pieces.
The collection is named Iðunn, who In Norse mythology was the goddess of spring, youth, and rejuvenation. She is the keeper of magical apples of immortality. The apples grant all the gods eternal youth and are Iðunn's greatest symbol.
The new IÐUNN collection represents both the goddess and spring. The warm wind in fields where white cotton grasses grow.