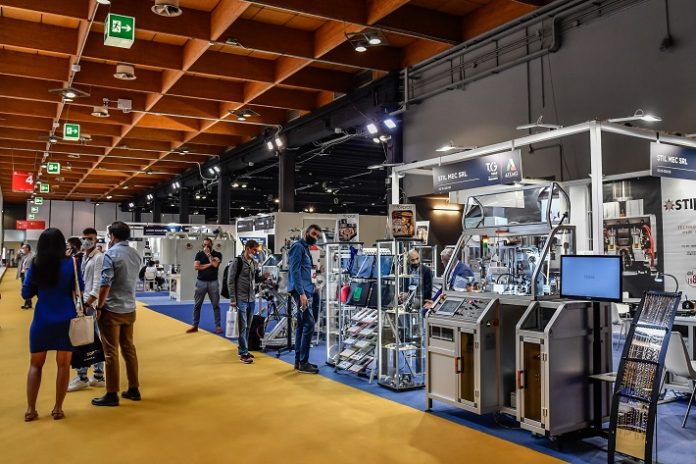 Back in Vicenza (Italy) from 21st to 26th January 2022, T.GOLD,
the international event for gold and jewellery machinery and processing,
will be held alongside Vicenzaoro January 2022.
More than 130 companies from 15 countries confirmed to date.
High-tech training will also feature with the Jewellery Technology Forum on 23rd January.
Vicenza (Italy), 22nd December 2021 – The most advanced technologies for the gold and jewellery manufacturing supply chain will once again be on display in Vicenza from 21st to 26th January at T.GOLD, the international show for jewellery machinery and innovative technologies applied to gold and jewellery processing, organised by IEG – Italian Exhibition Group. A six-days event to enhance a technological know-how that historically speaks Italian as well as to celebrate the deep link between creative ability and technical development in order to imagine new horizons and turn them into concrete reality.
T.GOLD will take place in physical form with over 130 companies confirmed to date from around fifteen countries at the same time as Vicenzaoro January 2022, IEG's international jewellery show that is able to gather together the entire supply chain of international gold and jewellery excellence. Major Italian players in attendance will include Legor Group Spa, SISMA Spa, LM INDUSTRY SRL, OMBI Srl, INVIMEC Srl, DWS Srl, B.T.T. Impianti of the LEM Industries Group, CIEMMEO srl. Heimerle + Meule GMBH and Goodwin Refractory Services LTD GRS are some of the main international companies. A powerful presence that confirms T.Gold as the most important global event for cutting-edge technology at the service of the entire sector, testifying the market's recognition of an event that brings together, in one place, the most complete overview of innovations in production and processing, guaranteeing greater quality and opening up new avenues.
Featured in Hall 9, which will be set up in such a way as to guarantee exhibitors and visitors maximum safety in terms of social distancing, exhibitors will be arranged into six macro-categories to make it easier for buyers to discover all the latest ideas and products: casting, mechanical processing, prototyping and digital production, finishing, refining and recovery, tools-benches and materials.
The show will showcase not only applied technology but also advanced training thanks to the Jewellery Technology Forum on 23rd January 2022, the only international conference in Europe dedicated to new technologies in the jewellery sector. A unique opportunity for direct contact between "Research and Development" and jewellery operators, co-organised with the Legor Group.
In a sector where innovation is the key to facing future challenges, the T.GOLD event is a meeting point for artisans, companies and suppliers of advanced technologies thanks to the partnership with AFEMO (Association of Jewellery Machinery Manufacturers and Exporters) and Italian Exhibition Group's collaboration with ITA (Italian Trade Agency). The result of IEG's profound conviction that technology and innovation are fundamental assets for the development of jewellery manufacturing, T.Gold offers professional operators the chance to experience the indissoluble bond that unites artisan skill with technology, whose innovations now affect the jewellery production process across the board.
For further information on TGOLD: https://www.vicenzaoro.com/en/t-gold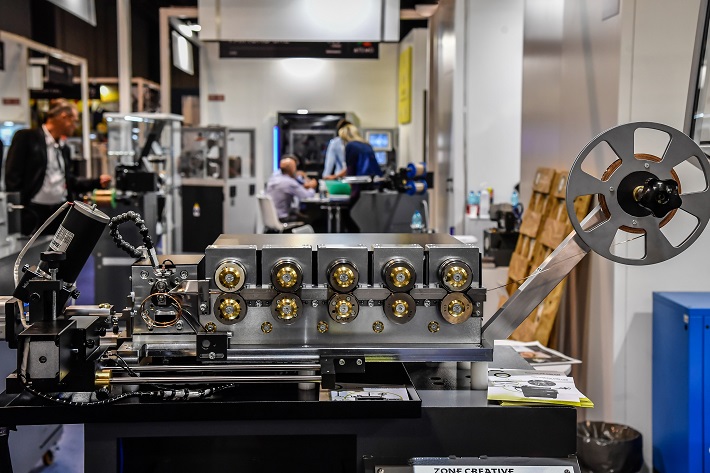 FOCUS ON ITALIAN EXHIBITION GROUP
Italian Exhibition Group S.p.A., a joint stock company listed on Euronext Milan, a regulated market organised and managed by Borsa Italiana S.p.A., has, with its facilities in Rimini and Vicenza, achieved national leadership over the years in the organisation of trade shows and conferences. The development of activities abroad – also through joint-ventures with global or local organisers, in the United States, United Arab Emirates, China, Mexico and India, for example – now sees the company positioned among the top European operators in the sector.