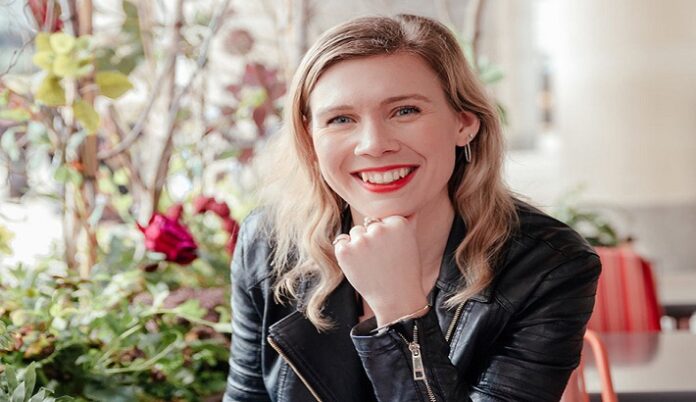 As retailers call for increased funding to encourage high street footfall in the wake of further Covid-19 restrictions across England yesterday, independent jeweller Roseanna Croft – who closed her Bakewell boutique during lockdown – has said that this is the perfect time to remodel the retail sector.
The founder, designer and maker at Roseanna Croft Jewellery believes that the pandemic has not caused the issues that retail is experiencing – only exacerbated and exposed them.
Fast fashion, mass-production and poor-quality goods, she said, are the true, long-term causes of ailing high streets, further claiming that custom-made products and online retail are the present and future.
When lockdown hit, the designer decided to switch her high street shopfront for a London studio space after seeing the beginnings of the shift to e-commerce and bespoke commissions that the pandemic has signalled.
Croft commented: "Off-the-shelf goods answered a need in pre-pandemic times, when everything was all about speed and ease.
"However, I believe that lockdown – with its slower-pace and focus on priorities like health, family, and wellbeing – has provided consumers with a fresh perspective on what they want from the retail sector.
"We've seen a huge shift in 'conscious consumerism', where we collectively care more about communities, than we do about conglomerates.
"Indeed, in the new normal, it's less about demanding 'Now!' and more about asking 'How?': 'How is it made?' 'How is it sourced?' 'How long will it last?' 'How will it impact the causes I care about?'
"As a brand, the only option for survival is to make the move, and for us, this lies in the bespoke market."
Making pieces to order, Croft said, allows each customer the freedom to choose every element: from the band metal and width, to a stone's cut and colour.
Not only does this allow them to stay in control of the design, feel, and budget, but it also means that you can take into account requests for fair-trade, locally sourced or recycled materials, to make each aspect more ethical.
With social distancing, reduced capacity, and limited chances for in-person events, Croft said that the process of designing and making one-of-a-kind pieces fills the gap that's left behind in giving customers an 'experience'.
She continued: "Bespoke jewellery offers customers an opportunity to crystalise – quite literally – their personal stories.
"There is a special reason behind each commission, whether it's to mark the start of a new chapter or celebrate a milestone along the way.
"Equally, with our ability to rework pieces, it also gives people the healing process of rewriting their stories: from redesigning an heirloom piece inherited from a loved one; through to reclaiming pieces from relationships past into jewellery you can love once more.
"By moving away from ready-made pieces, towards unique options, you put the power in the hands of the customer in a way that feels more personal, intimate, and authentic – elements that all of us have come to treasure more in recent months, more than ever before."
News Source : professionaljeweller