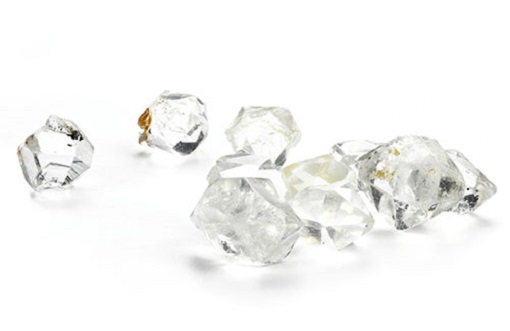 The Gem & Jewellery Export Promotion Council (GJEPC) along with four prominent diamond bodies Bharat Diamond Bourse (BDB), Mumbai Diamond Merchants Association (MDMA), Surat Diamond Association (SDA) and Surat Diamond Bourse (SDB) have jointly appealed to the Indian industry to once again voluntarily curtail imports of rough diamonds between 10th and 31st July, 2020. The situation will be reviewed in the last week of July.
The five trade bodies had made similar appeals for curtailing rough imports on 23rd April, 2020 and 19th May, 2020. This move reportedly helped to reduce inventory and manage cash flow at a time when businesses across the world were going through disruptions.
Meanwhile, in order to continue operations and sustain the diamond workers' livelihoods, the diamond bodies have recommended a window of nine days – from 1st-9th July, 2020 – for the import of rough diamonds.
The joint appeal expressed gratitude to the mining community for acting responsibly and showing resilience in providing complete flexibility to their sightholders, while understanding the crisis that all are collectively faced with.
To take stock of the current situation in the midstream, a review meeting was held on 27th June, 2020 with representatives from GJEPC, BDB and prominent members of the trade from Mumbai and Surat. The meeting discussed the challenges being faced by the midstream, namely uncertainties in the current economic scenario globally, lack of demand and a continuing liquidity crunch in the entire value chain. In a nutshell, it was agreed that in the prevailing situation the Indian diamond industry should proceed with great caution, the diamond trade bodies noted.
"Over the last few weeks, manufacturing operations have commenced, albeit under several constraints because of issues like social distancing, etc. In view of this, it was generally felt that some new raw materials would be needed for continuing operations and keeping the labour force employed. At this point, the livelihood and welfare of the workers is paramount. A large workforce is employed by the industry, more particularly by MSMEs. It was decided that in view of this all possible steps should be taken to protect and support the workforce," they added.
GJEPC will implore the large mining companies to continue to show flexibility and restraint in their sales processes, which is essential to preserve inventory values.
News Source : gjepc.org