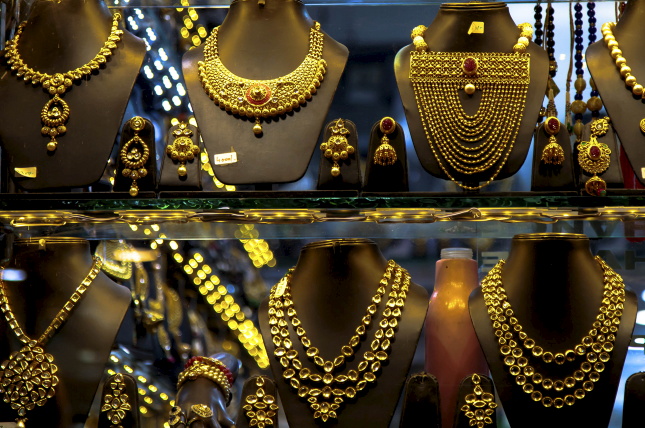 Retail gold sales among India's "organized" jewelry retailers will be up by between 23 and 25 per cent in the financial year ending 31 March 2023.
But growth in the subsequent 12 months will halve, to between eight and 12 per cent, according to the Mumbai-based Crisil ratings agency.
It points to " slower growth in disposable incomes" together with a high base in fiscal 2022.
Crisil surveyed 76 "organized" gold jewelry retailers, account for around a third of sales, as distinct from "the highly fragmented unorganised sector".
It said: "Increased availability of bank funding to established gold jewellery retailers is visible from improving gross bank credit to the sector, which is expected to continue over the medium term."
But it warned of sharp volatility in gold prices, changes in government regulations and import duties, and shifting consumer sentiment.