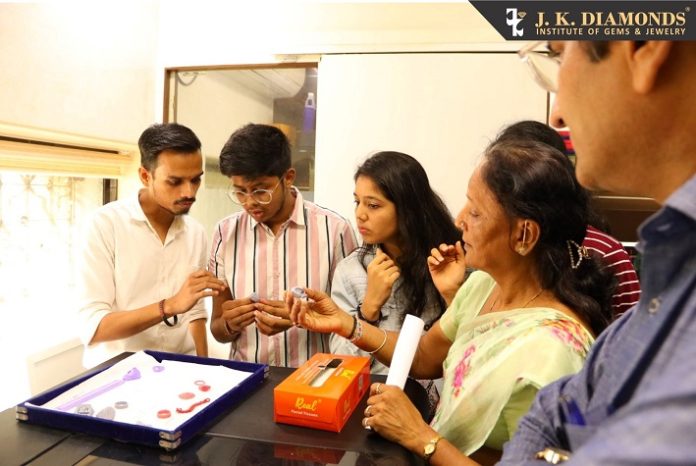 Every visit to the Hari Krishna Exports Factory is an insightful one! JK Diamonds Institute arranged a factory visit to HK for students who are prepping to step out confidently into the industry. They had a golden opportunity to practically witness the workings of this diamond jewelry manufacturing unit.
At the factory, students were exposed to every process – right from designing to manufacturing. The team of students were divided into multiple groups for seamless training between departments. The lead HR greeted them warmly and set the tone for the visit by providing information about HK—its history, the immense quantity, and quality of goods exported, and future aspirations of HK which is to be number one globally.
The HR department gave their valuable time to the students after a wholesome breakfast and delegated their colleagues to take them around. Apart from the technical knowledge of the subject, students had great networking opportunities while bonding with each other and team HK.
Practical knowledge is not a bonus, it is essential in the process of learning. JK ensures that every student is trained beyond the boundaries of the classroom, for the real world.