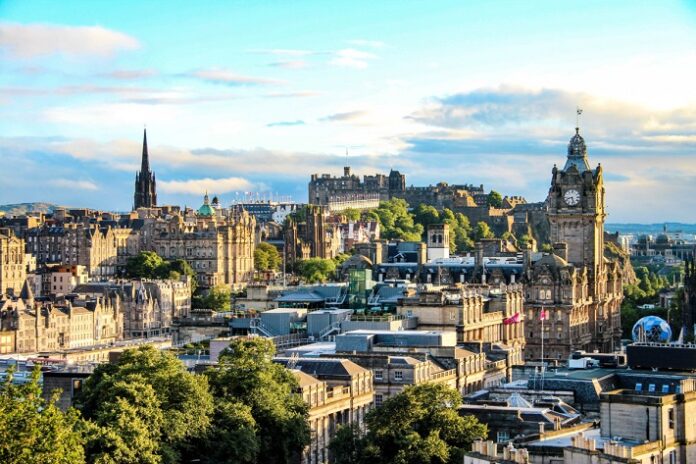 Scotland's first minister Nicola Sturgeon has finally revealed a timeline for non-essential retailers, including jewellers, coming out of lockdown.
Speaking in the Scottish parliament, Sturgeon announced that non-essential retailers with outdoor entrances and exits can reopen from June 29, 2020.
This means jewellery retailers in Scotland, no matter the size of the premises, can open for business in 10 days, providing they have street access.
This announcement by Sturgeon means the country has now moved to the second phase of its four-phase "route map" aimed at ending the lockdown while continuing to suppress the virus.
For now, indoor shopping centres will remain closed in Scotland except to provide access to essential shops, such as supermarkets and pharmacies. Sturgeon says retailers in shopping malls should prepare for a reopening in the third-stage of the country's roadmap to recovery.
In the first minister's speech she said: "From June 29, retail premises of all sizes can re-open, but only if they have outdoor entrances and exits.
"I am afraid for the time being, indoor shopping centres will remain closed, except for access to essential shops such as supermarkets and pharmacists. However, indoor shopping centres should prepare to re-open in phase three as indicated in the route map."
Sturgeon went on to urge shops that are able to open from June 29 to take this time to ensure that guidance from the government is implemented.
"For example, to manage queues, pedestrians and cyclists, ensure that unnecessary street furniture is removed and that markings and guidances are in place to support strict physical distancing," she explained.
Sturgeon added that shops should also contact staff ahead of time and should ensure that "appropriate physical distancing and hygiene measures are in place".
Over the next few days, the Scottish government is also consulting whether face coverings should be mandatory in shops and that a decision will be made before stores open on June 29.
Sturgeon also confirmed, from June 29, workplaces that have opted to remain closed such as factories and warehouses can start to reopen subject to strict distancing measures and health and safety guidance.
NewsSource: professionaljeweller