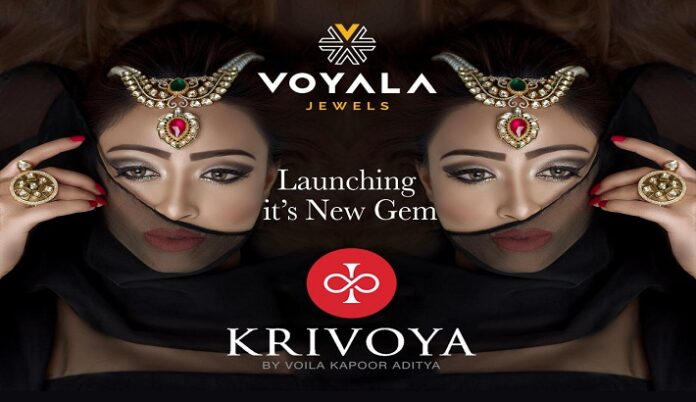 Voyala Jewels by designer Voila Kapoor Aditya has presented the unique and classy jewellery designs in a wide range. The brand has been providing satisfactory services to all the customers. After the great success of Voyala Jewels, Krivoya is the new brand of the Voyala Jewels, which constitutes of various unique designs under its upcoming collection. The synergy of these two brands will bring to its consumers the statement styles with a unique inscription and assurance.
Voila Kapoor Aditya said, "With an immense response for Voyala Jewels we are all set to hit the markets with a new brand 'Krivoya'. The first-ever collection "Riyasat" by Krivoya brings forth various designs in necklines, pendant sets, danglers, bracelets, bangles, rings and many more. Very soon we will be sharing the details about the product launch under Krivoya."
The collection "Riyasat" will surely give you an aesthetic look. Every single piece in the collection is deliberately designed and is captivating, making it perfect to complete a woman's classy look. The exquisite pieces of the collection are unique and are an ideal blend of design and craftsmanship. Not only this, but every single piece of the collection is a concerto of trending designs with a great blend of appealing colors.
Voila Kapoor further added, "What matters to us is customer satisfaction by providing the standard products at the best possible prices. All the designs are ready with in-depth research which can align with the current trends. The designs are cut and polished by master craftsmen to reveal their ultimate beauty and natural brilliance."
At last she said, presently, you can buy the high finish fashion jewellery designs under the brand Krivoya along with real diamond, gold and Kundan jewellery under the brand Voyala Jewels. Our main motto is to make luxury designs accessible in every range, whether you wear jewellery every day or on special occasions. Don't wait just grab the best for your upcoming occasion.