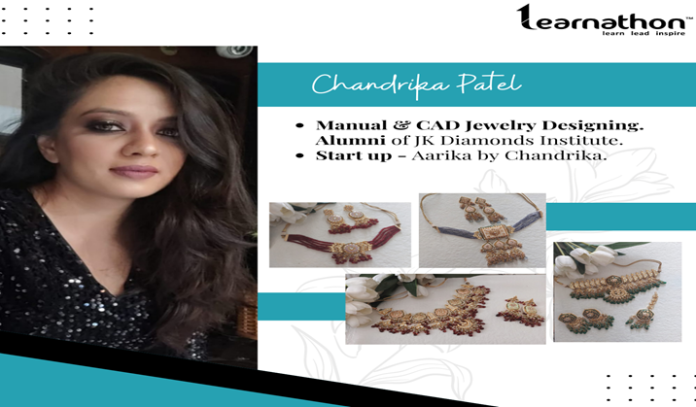 You must have a solid dream plan and you're prepared to believe that you will make it big… However, your belief needs to be strengthened and the foundation to build your dream into reality has to be laid. Where do you go then?
Well, J K Diamonds Institute of Gems & Jewellery has been a startup incubator for students who have a burning desire to make a mark in the prestigious gems and jewellery industry. Primitively, students are thoroughly trained under the guidance of experts with first-hand market experience. Every business idea is acknowledged and students are encouraged to be entrepreneurs. JK Diamonds Institute believes that entrepreneurship is a blessing to both- individual and society at large. Startup business ideas need to be nurtured before it's ready to launch. Once launched, the business needs a constant push to keep updating and growing with time. JK Diamonds as an incubator for entrepreneurs, vows to support every venture!
Here are a few latest startups that have been birthed by the students of JK Diamonds Institute:
Aarika by Chandrika
Chandrika, a brilliant student of JK Diamonds Institute is climbing the ladder of success with her brand new personal venture called "Aarika by Chandrika." Alongside, she works for the Anant Thai jewellery brand as a manual jewellery designer. Her dedication and passion for jewellery designing is commendable. At JK Diamonds, she mastered manual as well as CAD jewellery designing skills.
Kohinoor Jewels
With no background in the gems and jewellery sector, Sneha Hotchandani, another student of JK has carved her way up and is on her way to build her own jewellery brand, "Kohinoor." Presently, she sells make-to-order jewellery using Instagram.
Anushka Jain Jewellery
Anushka Jain Jewellery came to life as a startup amid Covid. 20 year old Anushka (JK Alumni) had launched her jewellery store with unique and beautiful designs online. She has been recognised and promoted by prominent personalities and publications. We're proud to have her as our student. Recently, Anushka Jain Jewellery was featured in Vogue! The label has also been featured in Femina, GQ, Cosmo, Filmfare and many more… Anushka is currently managing studies and her brand cooperatively. At a very young age Anushka has been able to establish her own business with the support of her well-wishers.
Fannuzahabi
The first gen entrepreneur, Jamila is an alumni of JK Diamonds Institute who started her business using the perks of digital platforms. Fannuzahabi is her own venture started via Instagram and Whatsapp. She makes creative custom jewellery.
Similarly, many students have started their own jewellery ventures by leveraging the benefits of digital platforms and ecommerce. Students of diamond grading and gemology have been trading and practising while they are still being trained. The course strengthens students to start their own businesses from the advent of the course.
The students of JK Diamonds Institute have access to the less-known industry insights from experienced trainers. They also have the exclusive opportunity to connect with the developed network of professionals within the industry.