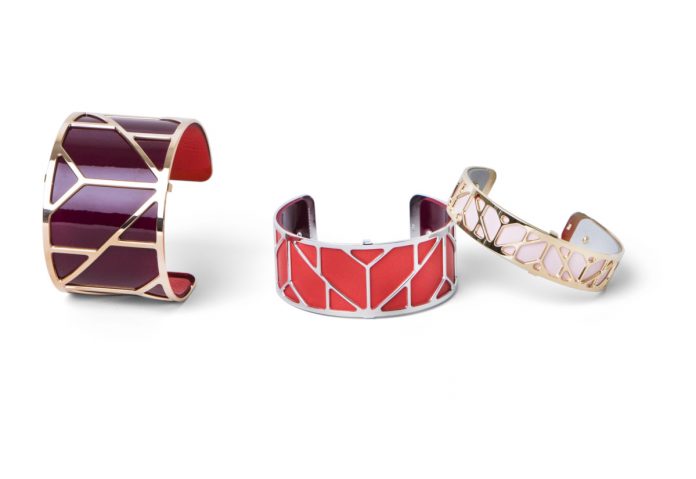 A French jewellery brand is celebrating the world's most romantic day with the launch of three exclusive new products.
Les Georgettes has unveiled a trio of bracelets, which are available in three different finishes, alongside plum and coral leather straps specifically for Valentine's day 2018.
The offering from the French jewellery brand, which specialises in colourful, customisable piece, comes as the brand readies for a product portfolio expansion.
Les Georgettes is hoping to adopt a 360 degree business approach in the run up to 2018 with plans to introduce necklaces, earrings and men's pieces to its current collection.
Last month international vice-president, Frédéric Brunel Acquaviva, told Professional Jeweller: "In terms of product category we are expanding. We are expanding into two categories.
"One is fashion jewellery. By Spring 2018 we'll have necklaces and earrings, kids and men's. The second category is accessories, such as bags."
The brand, which has been rapidly expanding in the UK since its launch, is focused on driving up end-user sales.
Les Georgettes launched in the UK at the end of last year with a goal of opening 100 accounts. This target was achieved in just two months
News Source : professionaljeweller.com