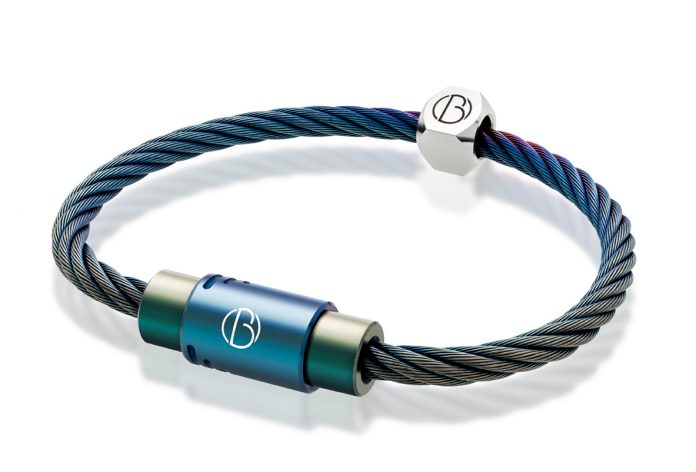 Stainless steel jewellery company, Bailey of Sheffield, is teaming with aerospace coatings specialist Wallwork Cambridge to introduce resilient coatings to the jewellery trade.
The hard coatings, designed to protect metal working in the harshest environments, are now being used to give a further aesthetic dimension to technical jewellery.
MD Scott Bailey explained: "At the core of what we do is a technical aesthetic that allows our users to demonstrate their individuality. We combine precision engineering with hand finishing and assembly, producing uniquely numbered jewellery pieces that have their own character. Colour provides another level of customisation. We can offer an ever-expanding range of finishes from matt and gloss black through to gold with shades of rose, petrol blue and other colours in between."
Technical coatings are applied by Wallwork, in vacuum chambers, designed and built by themselves. The micro-thin coating is even harder than the stainless steel substrate and is engineered to have a precise thickness and microstructure to impart the colour required.
Speaking for Wallwork, Howard Maher, explained: "The use of high value industrial coatings in the decoration of jewellery is rising. Watches, mobile phone cases and other personal products can all be PVD coated using a range of materials to achieve different colours and finishes. Since these are industrial finishes, designed to give hardness and other properties to engineering components operating at extremes, they have exceptional durability which means the jewellery retains its good looks way beyond when other finishes would fade and fail."
News Source: thejewelrymagazine.com