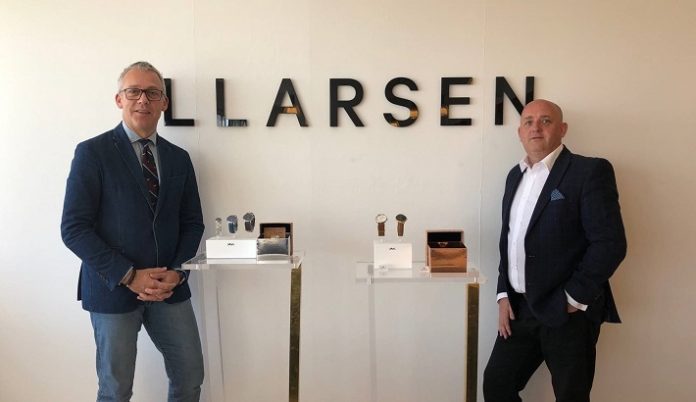 Llarsen and PBS have joined forces to develop the Danish watch brand for the UK market.
PBS, led by managing director Paul Buchanan-Dunne, is the UK managing agent for Swarovski licensed jewellery and watch brands, Adore, Karl Lagerfeld, DKNY jewellery and Cluse watches.
"When Paul and I had our first initial talks it was clear for both of us that we shared the same mindset on how to build a distribution. Paul and his team have all the experience and knowledge Llarsen needs to become known and recognised across the United Kingdom and Ireland," says Llarsen CEO Ole Munk.
"Let us be honest, nowadays there are not shortcuts to a solid and substantial distribution, only hard work combined with a brand with relevance in the market will succeed. I am confident that Llarsen, with its modern Danish design combined with our Made in Denmark trademark, and PBS, with its many years of experience, is the right combination to succeed," Mr. Munk adds.
Last month, WatchPro reported on how Llarsen had dropped the first name of its founder 'Lars' as it was formerly known in an effort to give the brand more of a youthful appeal.
NewsSource: WatchPro