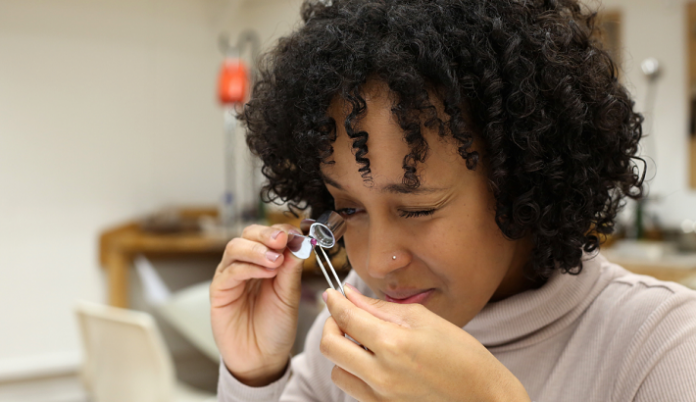 The London Jewellery School has launched a timely new one-day 'ethical jewellery' course targeted at jewellery business owners who want to know how they can make their business more ethical.
Taught by guest tutor Stuart Pool, a specialist in responsibly mined gemstones and the co-founder of Fair Luxury, this course will help demystify what is happening behind the scenes in the industry.
The course will cover how to make ethical buying decisions on gemstones and metals, what fair trade and fair-mined means, what you can do practically to ensure your workshop is ethical and much more.
Founder of the London Jewellery School, Jessica Rose, reveals: "We have seen a real shift in the industry and consumers wanting to know more about what they are buying. I work a lot with jewellery business owners who want to create an ethical business but don't know where to start. This course is designed to support jewellers in building in ethical practices to 'do-good' whilst building their jewellery businesses."
Class sizes will be kept small to ensure all participants have the chance to discuss their own concerns with Stuart Pool and get some tailored advice.
'We believe that this course is one of the first of its kind as it focusses solely on the issues and gives practical advice and up to date knowledge on ensuring your handmade business is as ethical as you can make it," adds Rose. "We expect it to be very popular and are glad to be able to offer this to the industry to support designers in improving how they source, work-with and sell their materials."
NewsSource: ProfessionalJeweller