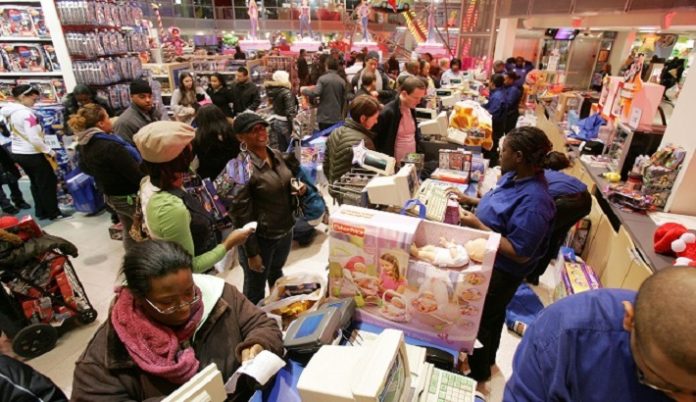 Mall traffic rose 91 percent on Black Friday compared to an average weekend. That's the result of a report from advertising technology company Mobility Technologies. That's the good news. The bad news, at least for jewelers, is that they were far from top of mind for shoppers.
According to Mobility Technologies Black Friday report lingerie was the biggest growth category over the shopping weekend, with foot traffic to those stores nearly twice the growth of jewelry and other popular gifting categories.
Toys, children's apparel and camping/outdoor retail outlets also saw significant gains.
Although Mobiquity's analysis highlights a significant increase in baseline Friday traffic levels, it shows only modest increases over baseline Saturdays. This, the company says, suggests Black Friday looked more like a "slightly above average Saturday than the door busting retail stampede observed in years' past."
However, jewelry stores saw an increase in foot traffic of 36 percent on Black Friday compared to regular Fridays.
"Published retail sales figures suggest a decline of in-store Black Friday shopping, but our data suggests the mall is still a destination for families and Santa visits, even if they may not be going there to shop," said Paul Bauersfeld, CTO of Mobiquity Technologies. "Our data is confirming the transition many malls are making to family entertainment centers."
News Source: idexonline