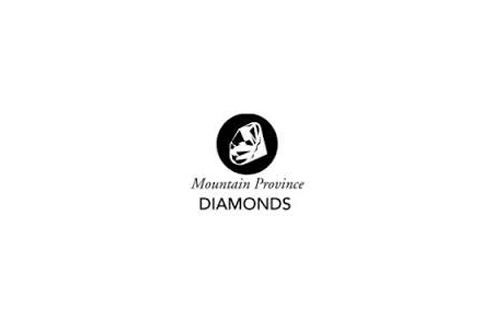 Releasing its Production Update for the three months ended September 30, 2016, Mountain Province Diamonds Inc yesterday said that the first tender sale of its share of diamonds from the Gahcho Kué mine in Canada will be held in January 2017 in Antwerp. The Company said that it would be conducting regular sales approximately every five weeks thereafter.
The ramp-up of production at the newest diamond mine to go onstream across the world commenced on August 1, 2016. In the three months since then, the plant processed approximately 130,000 tonnes of ore and produced 198,000 carats on a 100 per cent basis, of which the Company's 49 per cent share is approximately 97,000 carats, Mountain Province said.
The statement added that total mining of waste and ore for the nine months to September 30, 2016 from the 5034 open pit was approximately 15.9 million tonnes, with approximately 17,000 tonnes of ore stockpiled.
Over and above this, the two partners also bid for the production of fancy coloured and special (+10.8 carat) diamonds on almost a monthly basis. In August, the bid was won by De Beers, and in September it went to Mountain Province.
A 50.25 carat gem quality diamond and three fancy yellow diamonds weighing between 3 and 5 carats, now owned by Mountain Province will be included in the Company's January 2017 sale.
Patrick Evans, president and CEO, commented: "We are very pleased that ramp-up production commenced six weeks ahead of schedule. Mining and processing continues to progress well and Gahcho Kué remains on track to achieve commercial production in early 2017."
He added: "The 50 carat diamond recovered in September is the largest diamond recovered to date and provides further confirmation that the Gahcho Kué has a population of large, high quality gem diamonds. It is also exciting to see a population of good size fancy yellow diamonds, which offers encouragement that we'll see further fancy diamonds as the production ramps up."
Mountain Province Diamonds is a 49% participant with De Beers Canada in the Gahcho Kué diamond mine located in Canada's Northwest Territories. Gahcho Kué is the world's largest new diamond mine and is projected to produce an average of 4.5 million carats a year over a 12 year mine life.
Gahcho Kué consists of a cluster of four diamondiferous kimberlites, three of which have a probable mineral reserve of 35.4 million tonnes grading 1.57 carats per tonne for total diamond content of 55.5 million carats.
News Source : gjepc.org