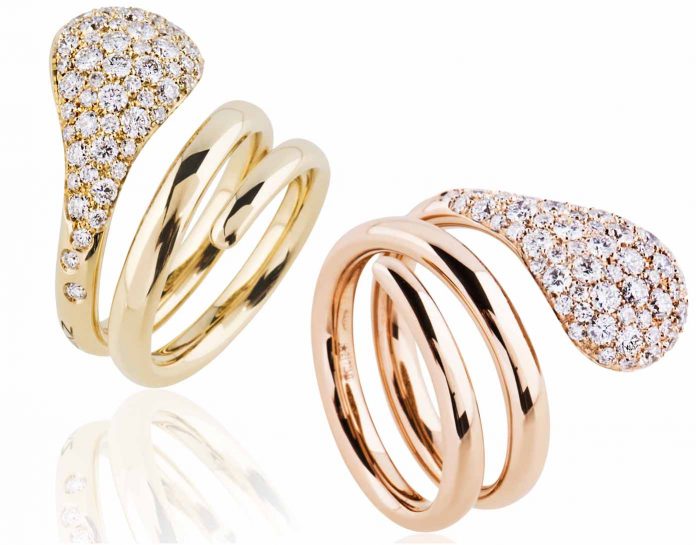 Featuring a number of mesmerizing options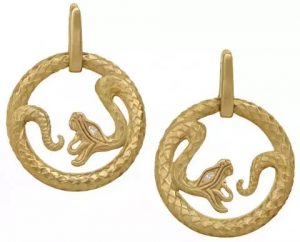 Snake jewelry is kind of like the classic diamond stud: It never really goes out of style. Its demand ebbs and flows—2013's Year of the Snake was predictably notable—but overall, its availability is always pretty wide. It is the same for plenty of other motifs in jewelry, too: butterflies, horseshoes, hearts. But there's just something about that snake that's so intoxicating. And it can be interpreted in various ways, too. Take Victorian jewelry for example: Its namesake, Queen Victoria herself, was married with an emerald-set snake ring—a symbol of love at the time.
If you're following biblical lessons, it's a symbol of evil. The snake has been known to symbolize fertility in some cultures (primarily ancient Greek and Roman), while in other times, it leans the opposite way (death) and is particularly prevalent in mourning jewelry. Today, I think each of us sees the snake as something different, and maybe we take a little bit from each era, culture, or iteration of it. Or, we see in it what we need to see at the time. I tend to see a Jezebel-esque quality to the snake: curvy, mysterious, a bit dangerous but enticing, too. Though now, being 30, maybe the snake as a symbol of fertility isn't such a bad notion. Or maybe, it's a symbol of conquering your fears, just as I do when I (so bravely, if you ask me) wear spider jewelry.
Whatever the snake means to you or your customer in search of it, the motif is the mainstay that's flexible enough (literally, like the creature itself) to fit any in-demand jewelry piece. And if you're looking for something more classic, you can be certain you'll find that, too. Better yet—how about a statement piece so incredible it transcends time? I predict we'll be delighted with new variations of the snake motif as time goes on, and I can't wait to see what comes next.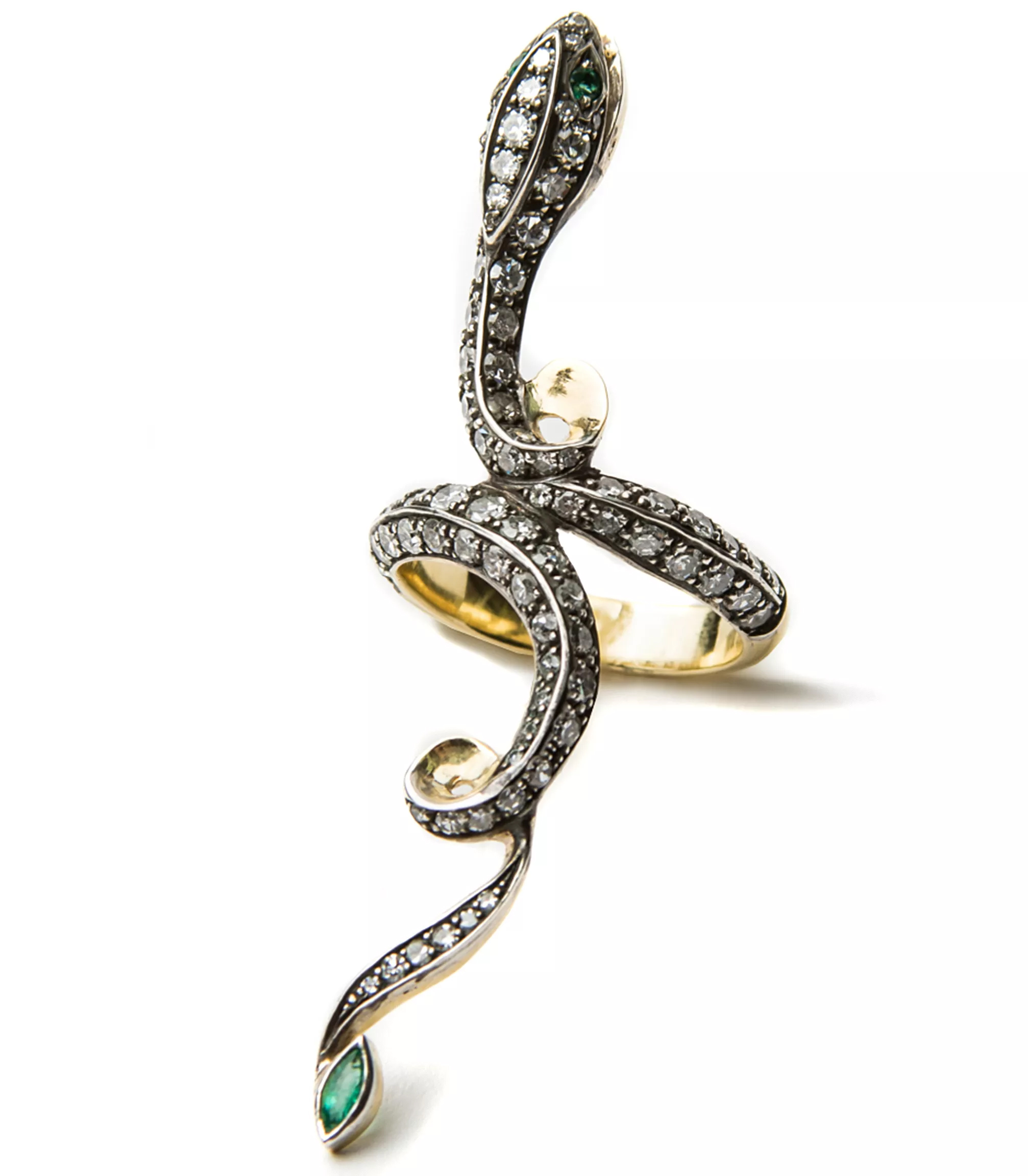 Snake ring in 18k yellow gold with emeralds and 1.75 cts. t.w. diamonds, price on request; Lord Jewelry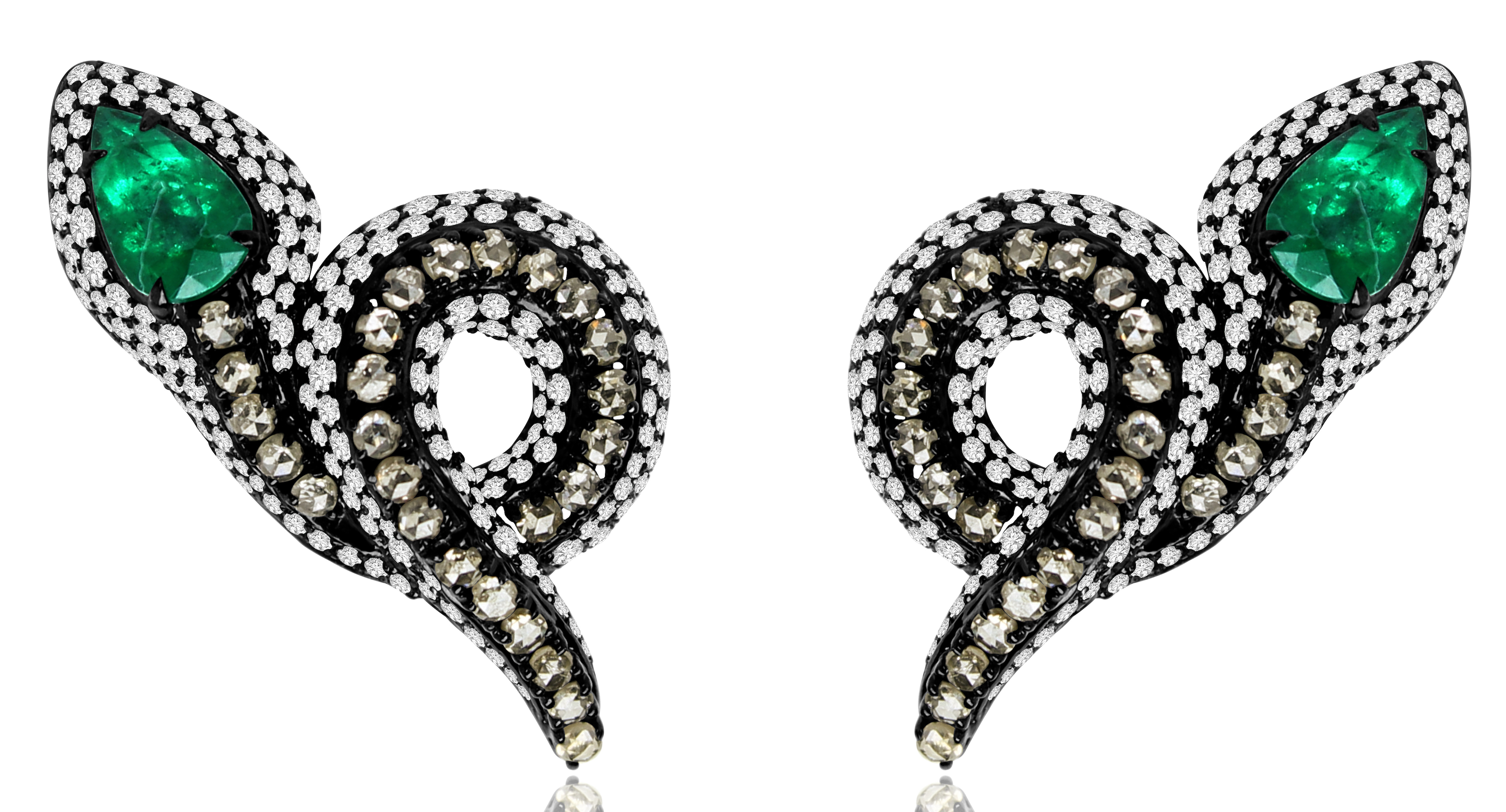 Snake earrings in 18k black gold with emeralds and rose-cut diamonds, price on request; Sutra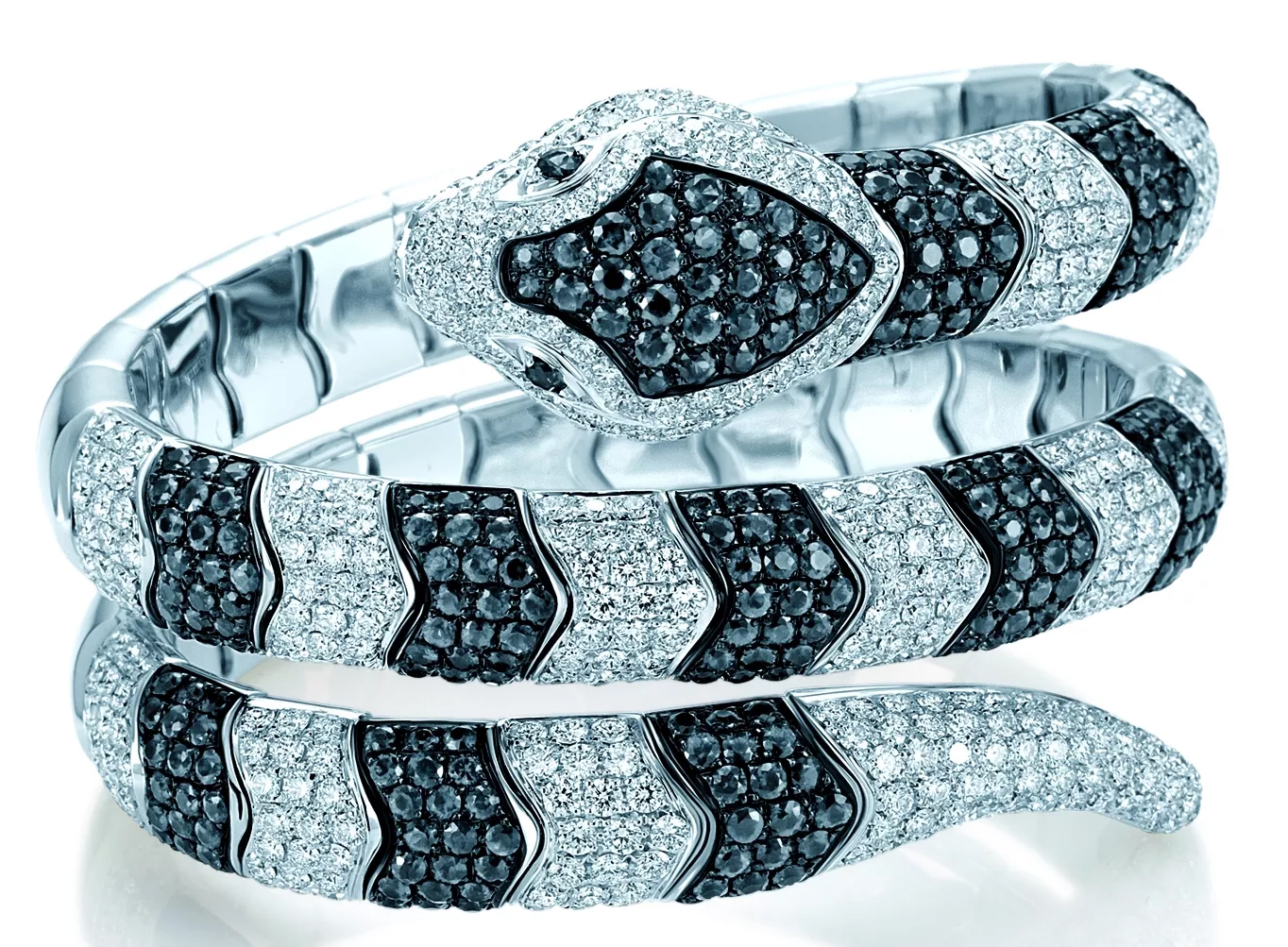 Natura collection snake bracelet in white gold with diamonds and sapphires, price on request; Leo Pizzo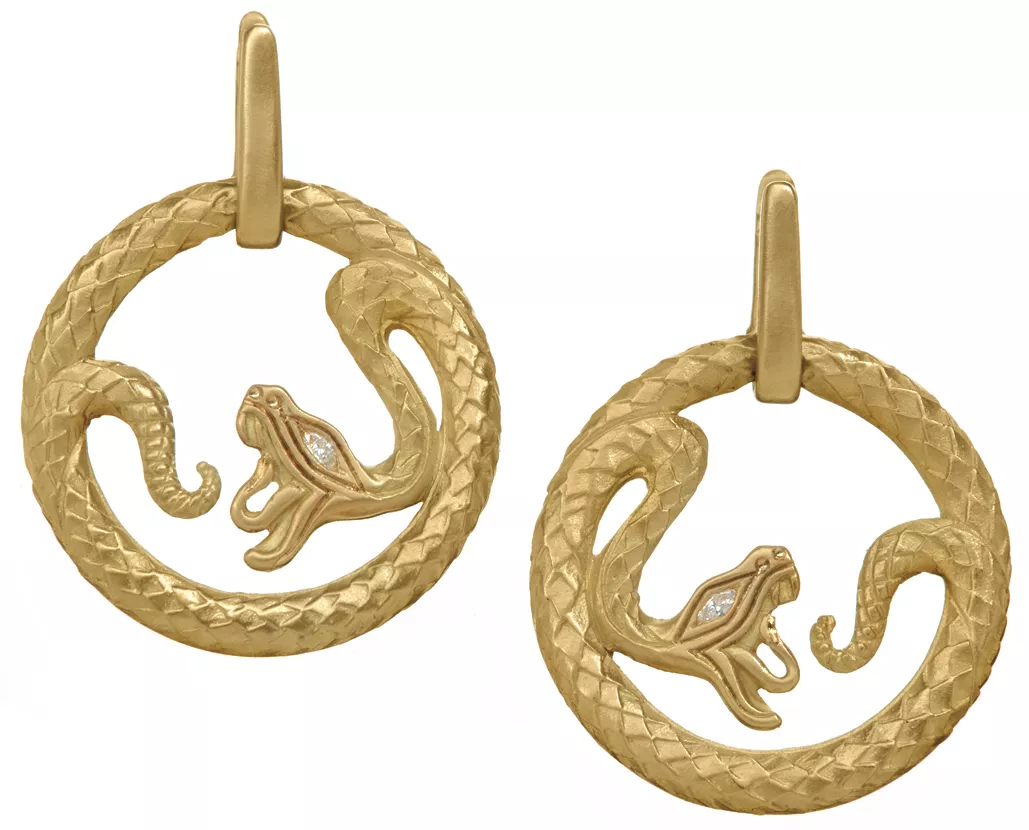 Queen of Scots earrings in 18k yellow gold with diamonds, $5,000; Wendy Brandes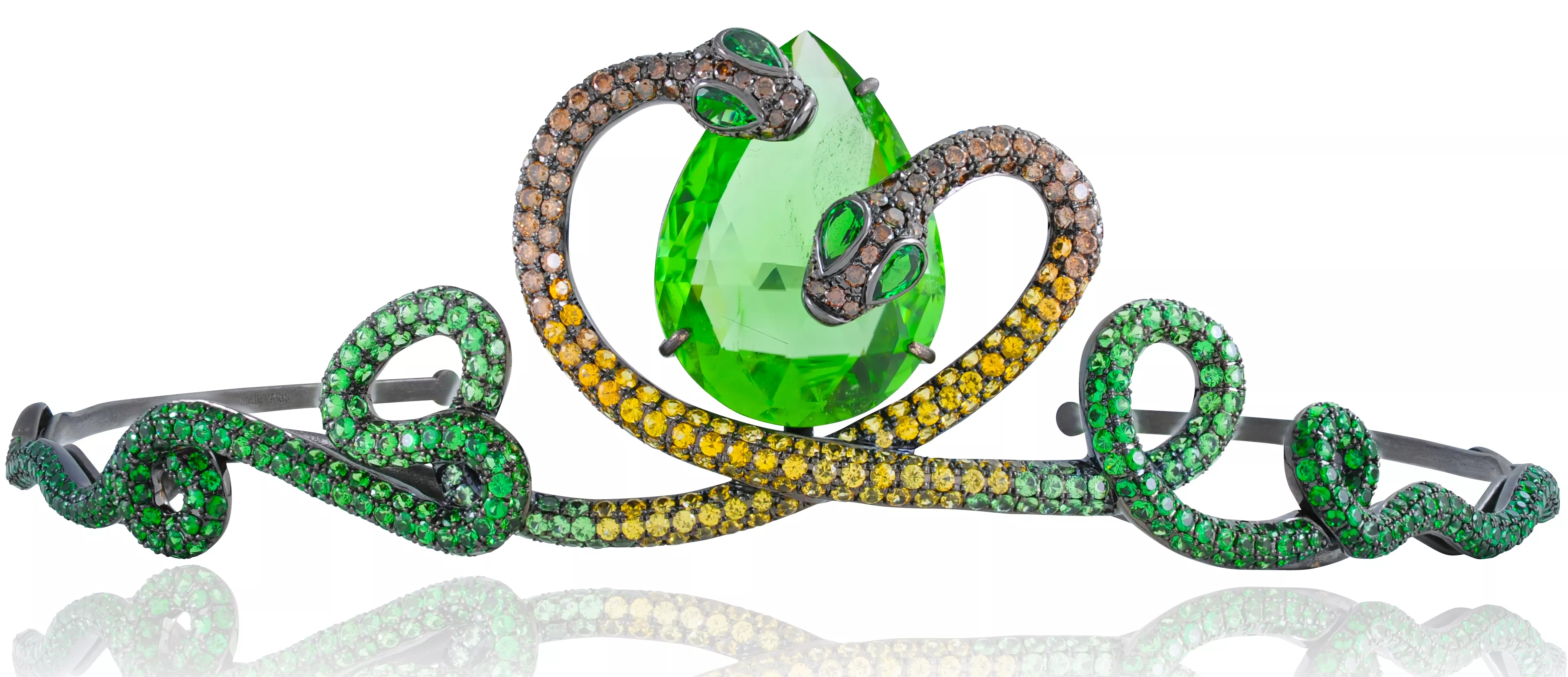 Queen of Sheba collection tiara in 18k black rhodium gold with 49.5 ct. peridot, 13.7 cts. t.w. tsavorite, 3.4 cts. t.w. yellow sapphires, and 2.67 cts. t.w. brown diamonds, price on request; Lydia Courteille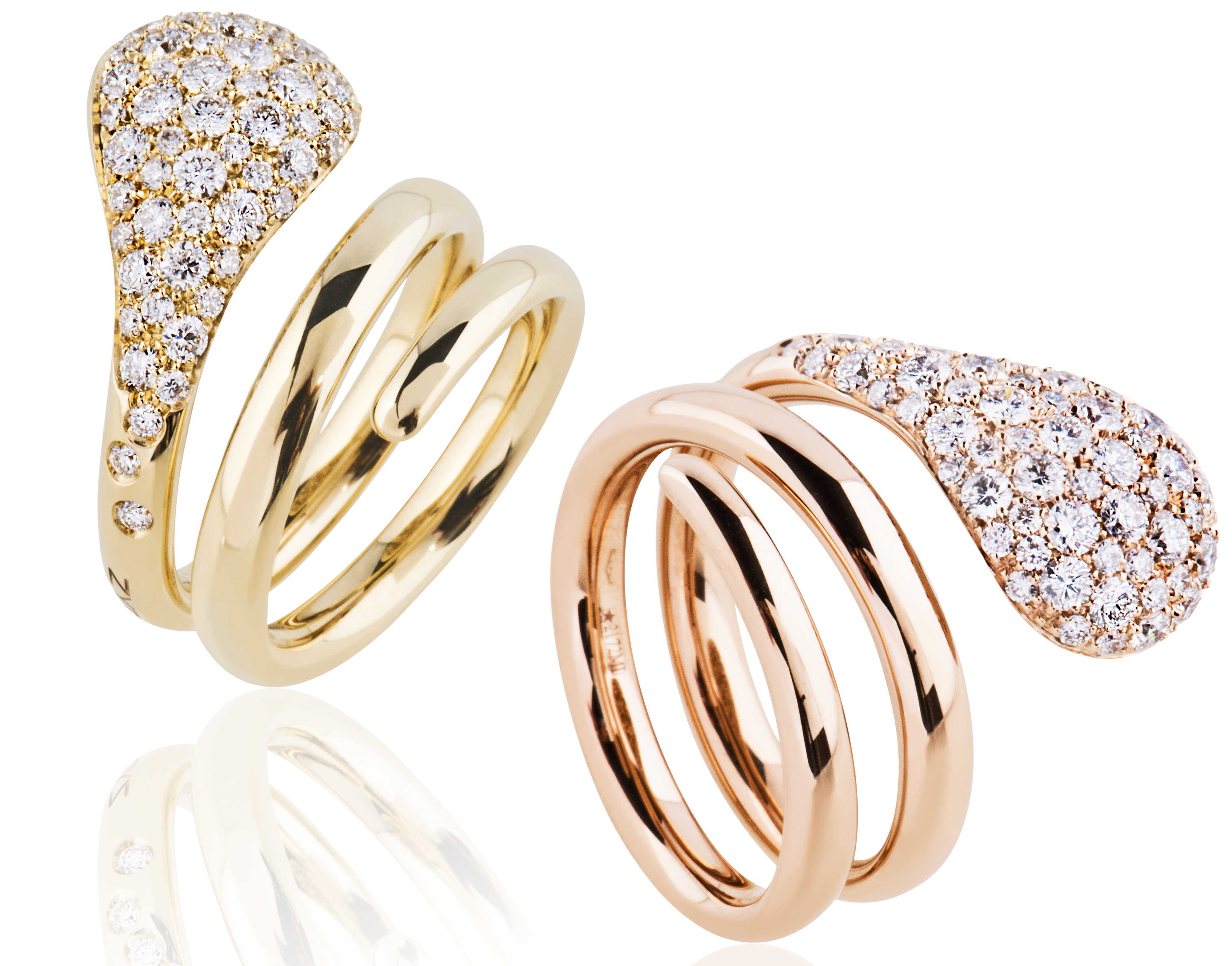 Rings in 18k pink and yellow gold with 1.15 cts. t.w. diamonds, $4,600 each; Zydo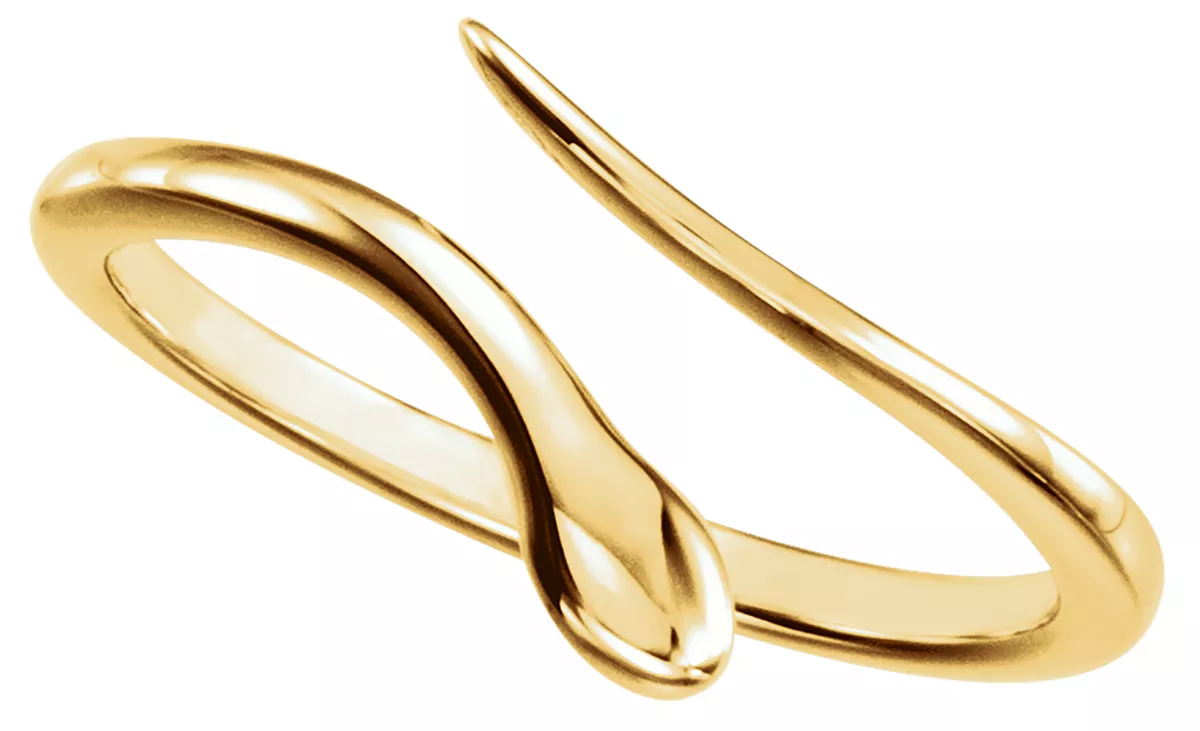 Snake ring in 14k yellow gold, $369;Stuller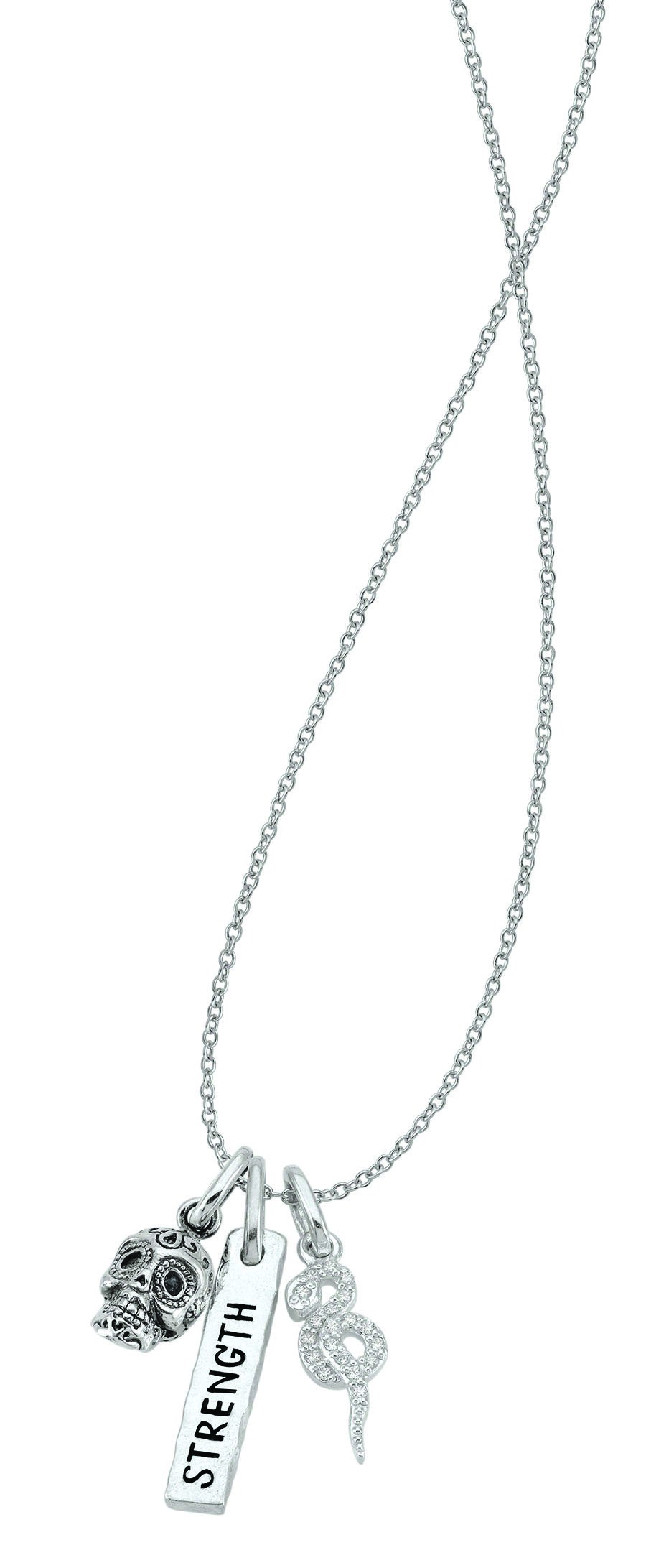 Persona PHI collection charms in sterling silver, prices start at $15; Persona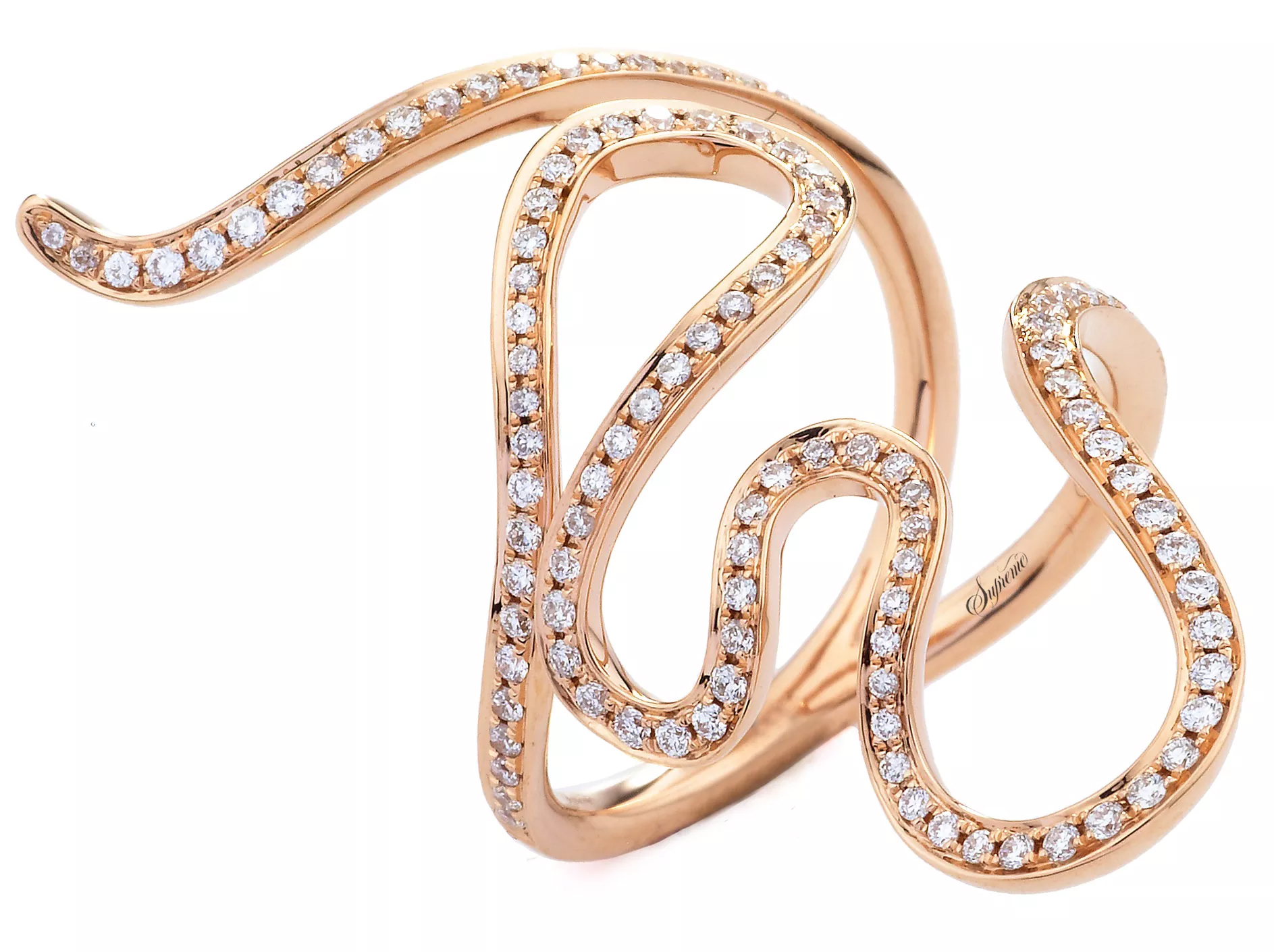 Snake-like ring in 18k rose gold with 0.5 ct. t.w. diamonds, price on request; Supreme Jewelry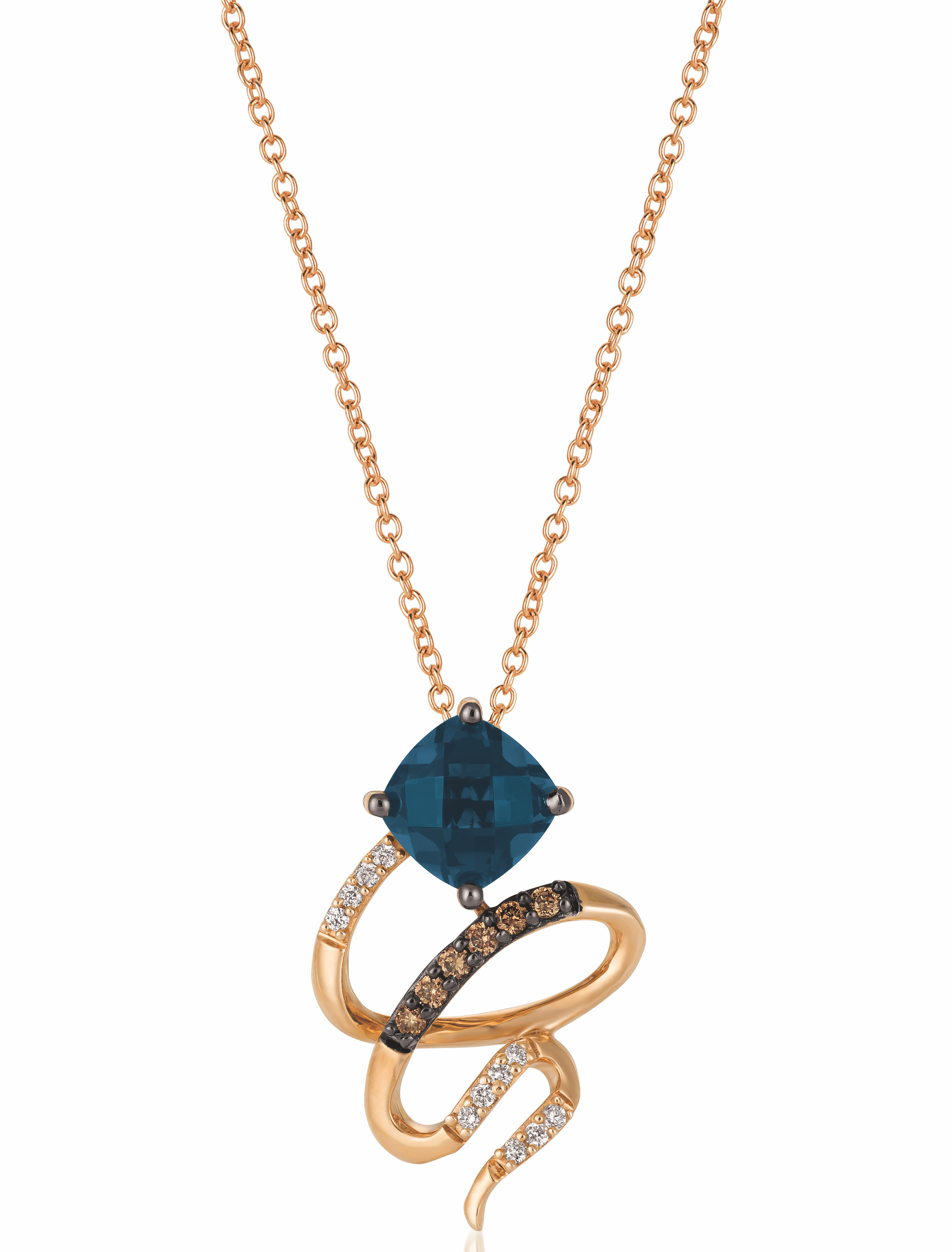 Pendant in 14k Strawberry Gold with 1.16 ct. Deep Sea Blue Topaz and 0.09 ct. t.w. Chocolate Diamonds and Vanilla Diamonds, price on request; Le Vian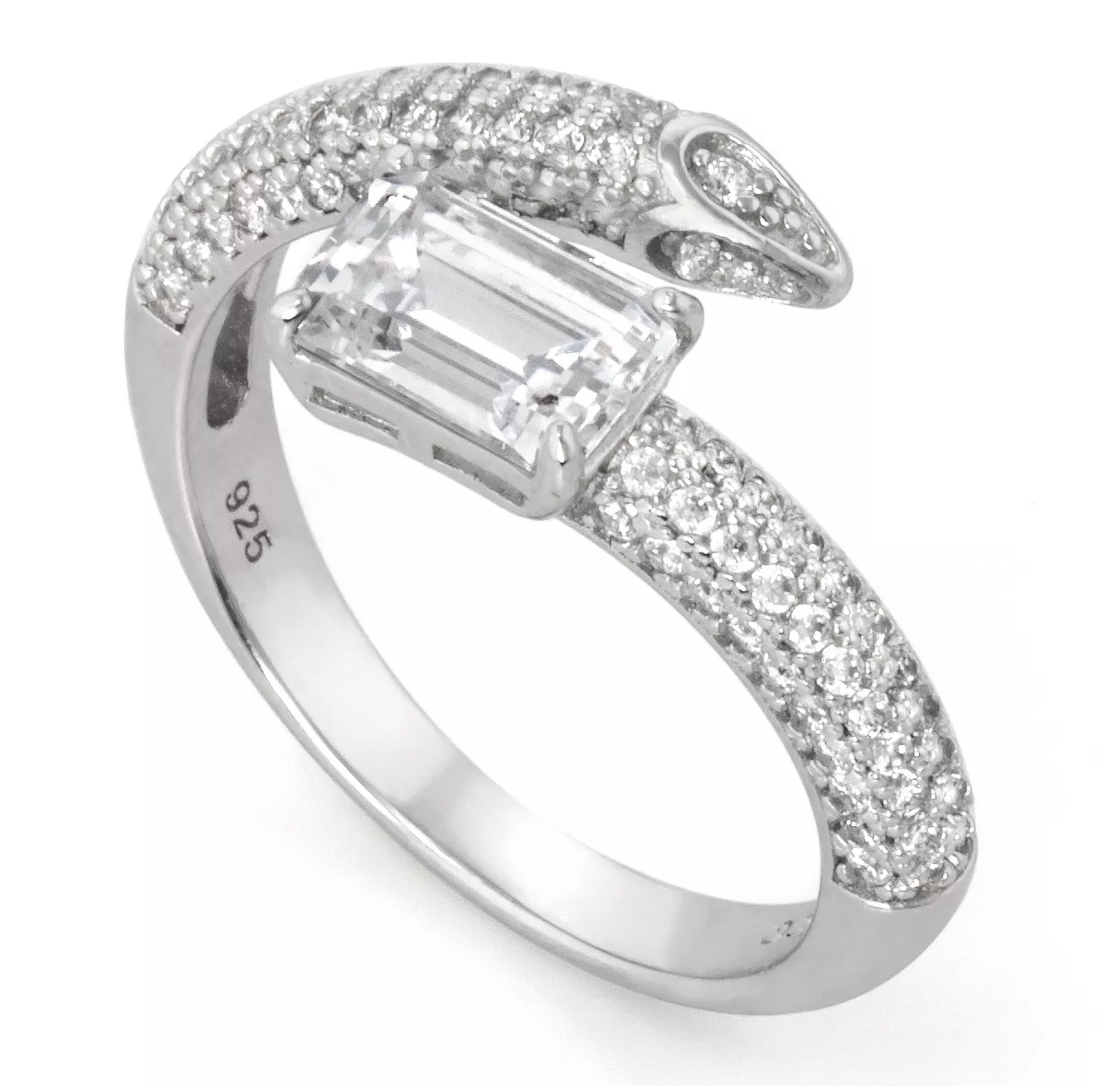 Fall Preview ring in sterling silver and pure platinum finish with 2 cts. t.w. CZ, $98; Crislu
News Source : JCKOnline.com