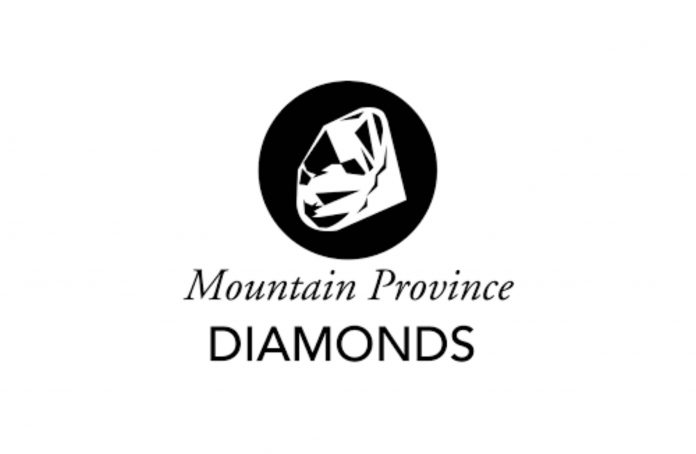 Mountain Province Diamonds Inc reported a net income of C$27.7 million for the three months ended September 30, 2017, while stating that the average recovered grade of approximately 2.07 carats per tonne from the Gahcho Kué Diamond Mine over the frst nine months of 2017 was 28% higher than the original plan estimate of 1.62 to 1.75 cpt.
The Company owns a 49% stake in the mine with the remaining share being held by JV partner De Beers.
During the nine month period, approximately 2,082,000 tonnes of ore was processed and approximately 4,306,000 carats were recovered on a 100% basis for an average grade of approximately 2.07 carats per tonne. Mountain Province's attributable share was was approximately 2,110,000 carats.
The Company undertook seven tender sales of diamonds during the first three quarters of 2017 in Antwerp and the eighth and ninth sales were completed in October and November.
Revenue for Q3 stood at C$ 65,218,000, while for the first nine months of the year it was C$ 160,359,000 of which C$ 67,493,000 was capitalized as pre-commercial production revenue and C$ 92,866,000 reported as sales.
Participation at the Company's tender sales has been strong from the outset, with participation rates increasing through the year. Bids per lot (approximately 125 lots per sale) increased from an average of 8.1 in January to 11.8 in September. There is a high level of market interest and competition for Gahcho Kué diamonds with an average of 100 companies bidding at each sale.
For 2018, the GK operational plan anticipates total ore processing of approximately 3,115,000 tonnes, recovering between 6.3 million and 6.6 million carats (100% basis) and reflecting a recovered grade of between 2.02 cpt and 2.12 cpt.
Mountain Province Interim President and CEO David Whittle commented: "In our first full quarter of reported mining operating results, we've recorded a net income of C$ 27,669,000 and earnings from mining operations of C$ 23,991,000. Our cash costs of production for the quarter, including capitalized stripping costs, were C$ 73 per tonne and C$ 33 per carat, reflecting strong mine performances in both plant throughput and recovered grade. This favourable production cost experience has enabled us to generate net cash flows from operating activities in the quarter of C$ 49,238,000, despite the price realization pressures that have been affecting the rough diamond markets in general."
News Source: gjepc.org