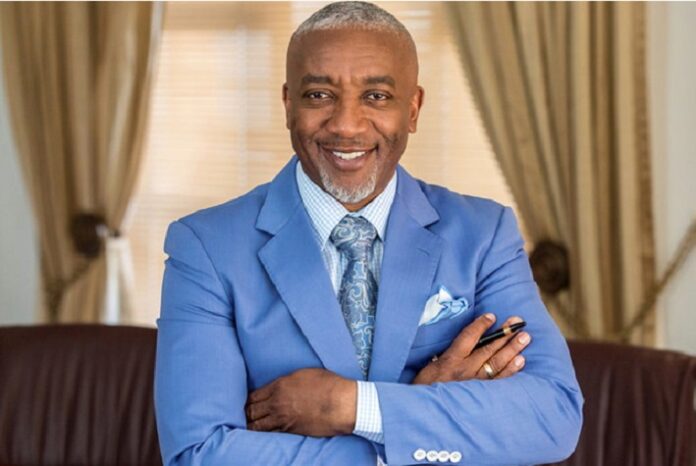 The CEO of Namibia's state-owned Namdia diamond company is reportedly facing disciplinary action over alleged irregularities.
The board of Namdia (Namib Desert Diamonds) launched an internal inquiry into Kennedy Hamutenya late last year, according to The Namibian newspaper, and a disciplinary has been scheduled to begin on 1 March.
In 2018 Mr Hamutenya (pictured) rubbished allegations that the newly-established company had been selling diamonds at well below market value.
""Some of our neighbours envy us. Namibia is a model for good diamond governance throughout the world," he said.
Mr Hamutenya, a former diamond commissioner in the Ministry of Mines and Energy, helped found the company in 2017.
Namdia buys diamonds from a partnership between De Beers the government and sells them on, either rough or polished.
Namibia is the world's ninth biggest diamond producer and is investing heavily in marine diamonds as its land-based supplies run dry.
Total sales in the year to February 2020 were 253,000 carats, yielding an average $528 per carat, according to the company's annual report.