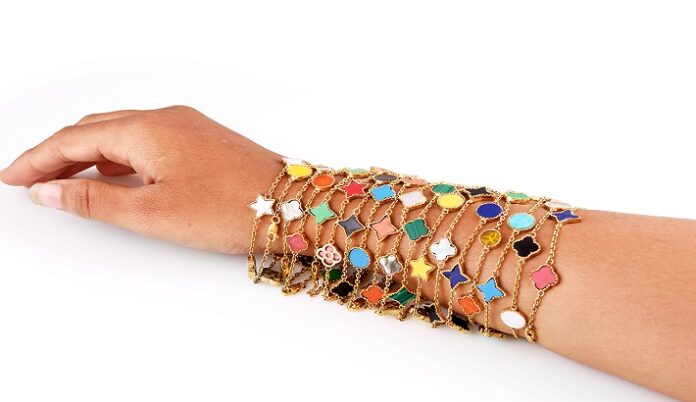 July 2020 This Raksha Bandhan, Narayan Jewellers by Ketan and Jatin Chokshi launches "Bandhej" meaning Bandhan comprising of a beautiful range of bracelets celebrating the special bond shared by a brother and sister.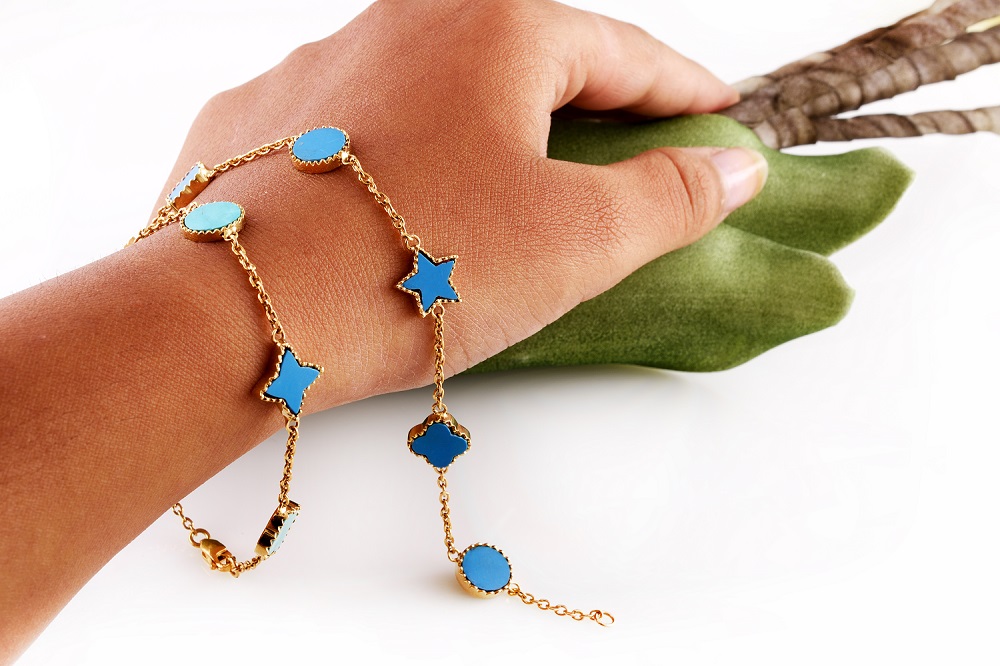 This Rakhi makes your sister feel special with Narayan Jewellers exquisite Rakhsha Bandhan collection "Bandhej" which includes beautiful and delicate gold bracelets embellished with semi-precious colourful stone of different shapes and sizes. A selection of modern and stylish designs, the collection features over 30 styles in a myriad of colours like blue, green, yellow, pink, fuchsia, purple etc.
An NJ woman is strong, independent and protective towards her closed ones. Our collection of bracelets "Bandhej" is that special rakhi which the brother gifts his sister symbolizing the timeless promise of protection, affection and care she showers upon him. This gift is meant to celebrate their special bond while celebrating the modern NJ Woman", shared Ketan Chokshi, Co-Owner, Narayan Jewellers.
It's time to gift your sister a piece of you. A piece crafted exquisitely by us!!
Narayan Jewellers, Ketan and Jatin Chokshi, Bandhej collection, Raksha Bandhan, bracelets, Rakhsha Bandhan collection, gold bracelets, colourful stone, stylish designs, gift for rakhi.