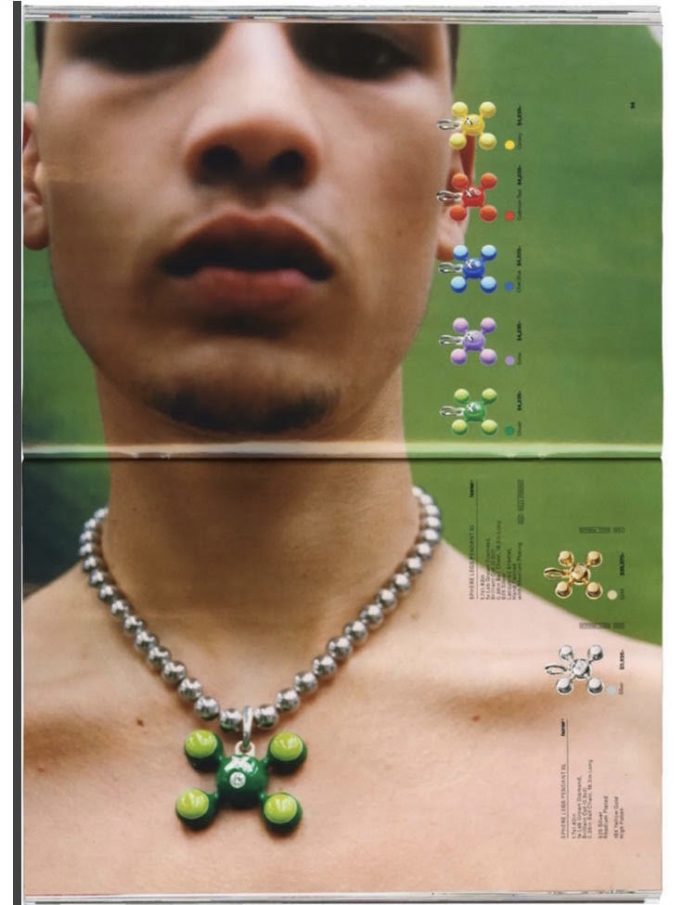 Recently, we've been tracking the changing tides of the jewelry industry. From heaps of high-power celebrity collaborations to explosive trends rising out of TikTok, new rules of engagement have begun taking shape. We've seen countless campaigns directed at Millennials and Gen Z, reflecting the moves to attract a younger audience and stay relevant amongst a shifting cultural landscape.
A major way this has materialized has been through talent partnerships. Whether celebrity campaigns or artist collaborations, these link-ups reveal how brands are using talent to reframe themselves for new audiences. With all this reinvention, we want to track some of the headline-grabbing news that has come out of the jewelry industry recently. With three case examples, we'll demonstrate the spectrum for how brands are engaging with talent–and the cultural ethos of today.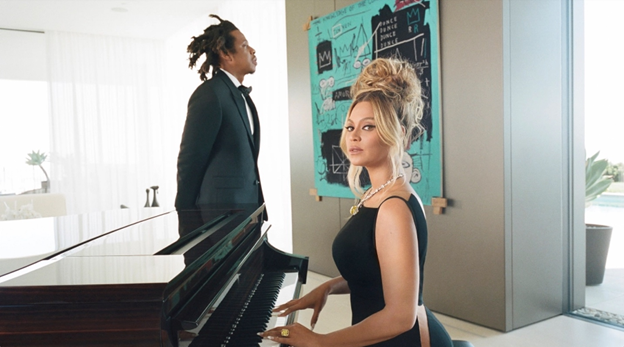 Tiffany & Co. x The Carters
On one end of the spectrum, we have the viral campaign imagery of Beyoncé Knowles-Carter and Jay-Z for Tiffany & Co. The images let Beyoncé and Jay-Z do the heavy lifting: the power of these opulent photographs come from the cultural grasp of the talent: be it the A-List couple, the rarely seen Jean-Michele Basquiat painting unveiled for Tiffany's New York flagship store, or the references to Audrey Hepburn's A Breakfast at Tiffany's. The strategy here is to infuse modern culture with a heritage label, appealing to today's hunger for beautiful visuals and celebrity value. In a conflation of eras and allusions, an opulent display of power and luxury, this is a campaign driven by hype.
There's a lot to unpack within the images, but far less to be said about a shift in brand strategy. Apart from the brand's $2 million donation in scholarships to HBCUs, these images do not announce much. The real splash comes from the cultural figures participating–willingly or not–within this campaign. These images look to the talent's star-power and cultural grasp to lead the campaign.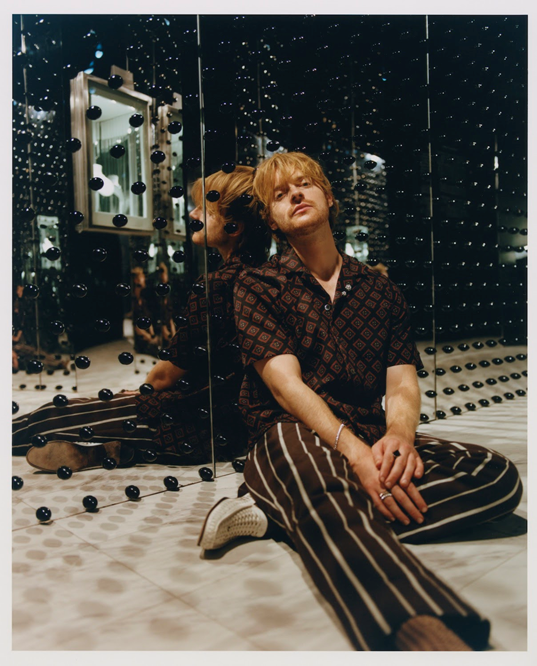 Cartier x Finneas
Somewhere more in the middle of the spectrum is the new experiential installation from Cartier in West Hollywood. This multisensory gallery of themed rooms mixes brand history and products from their new lines, Clash [Un]limited and Clash de Cartier, with a soundscape produced by Finneas. It's not a traditional collaboration, as Finneas did not design any of the jewelry pieces, but rather the brand commissioned him to create a new piece specifically for the exhibition–that, to our knowledge, is not available online. This is a brand activation that strategically deploys our longing for the tangible and experiential.
This collaboration relies on high-power cultural figures while still sponsoring new creative work. It's a good example of how to commission art for a campaign, rather than appropriating. The creative talent adds to the collaboration, but the narrative still relies on the creativity of how the brand chose to activate.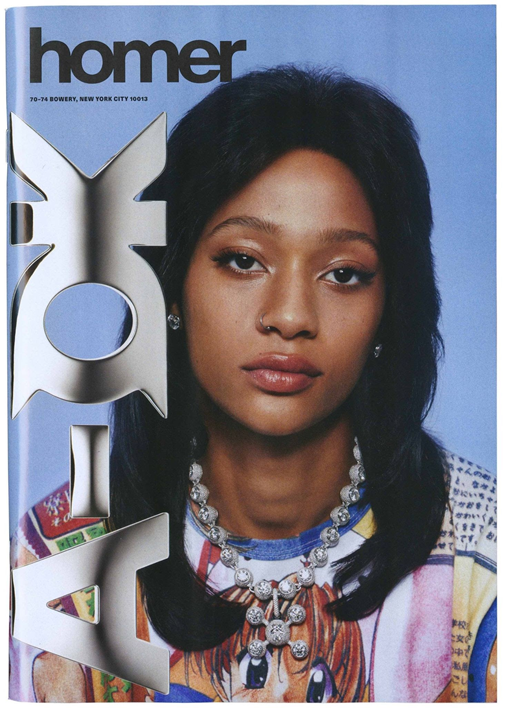 Frank Ocean's Homer
On the further end of the spectrum is the debut of Homer, Frank Ocean's new luxury store at the New York Jewelers Exchange in Manhattan's Chinatown. This launch demonstrates a new venture for an artist with complete creative control. While it's a bit out of his lane, this decision makes sense with his artistic image, as Ocean curated a group of his creative friends in Los Angeles to experiment with object-making. What came about is a 25 piece jewelry collection, announced in a cyber-inspired zine, recalling his Boys Don't Cry zine. With the no-photos policy in the store paired with such a social media-friendly publication, Homer's launch perfectly infuses the URL with IRL.
This launch strategy puts creativity as the driving force. Frank Ocean's name is very much attached, but it's more about his ethos of minute details, queerness, and refreshingly experimental production that reveals who's behind the project. Homer demonstrates how a talent partnership can feel wholly original when it's about the creative process, rather than a final image.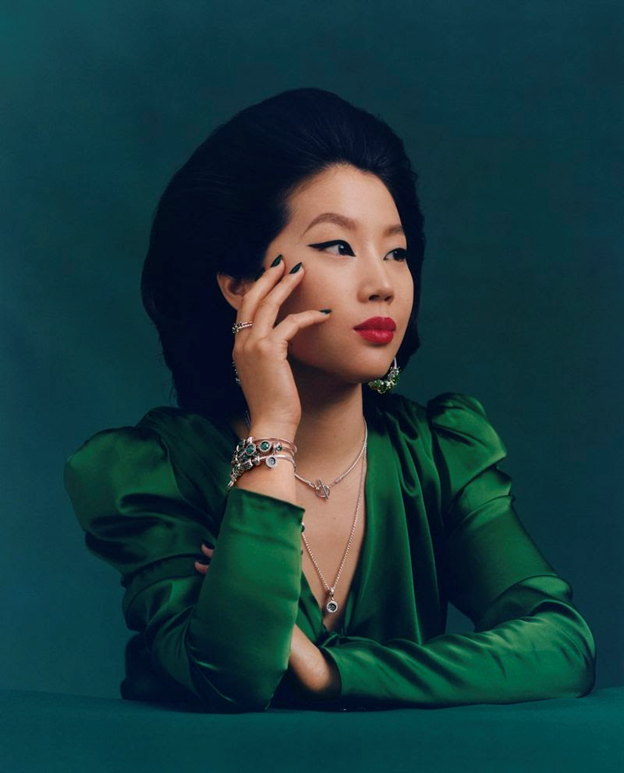 Championing talent and letting creativity lead was our exact strategy for our recent work with Pandora. For the Pandora Colors campaign, we partnered with five inspiring figures shaping culture today–Sophia Li, Deon Hinton, Lach Watson, Empress Of, and Gabrielle Richardson–and photographer Luke Gilford (a fave among our team) to create images that are not only beautiful, but powerful and inspirational, too. We wanted to let the personalities of our talent shine through the images and interview videos, which is why it was such an inspiring project for us to work on. Working again with Sophia Li, Pandora hosted her in conversation with Madelaine Petsch for a talk series on sustainability, highlighting Pandora's commitments to environmentally conscious change to their business practices. The continued work with their talent suggests that they are genuinely trying to foster good working relationships with brand ambassadors. These efforts from Pandora, as well as the examples above, are all moves to reinvent brand identities and reignite inspiration across the industry to reach new audiences.
Douglas Schowengerdt
Cultural Correspondent
New Moon
Douglas is a Berlin-based cultural correspondent for the brand strategy consultancy New Moon, with specific expertise in the realms of fashion, fine art, nightlife, and house music. They earned their bachelor's degree from UC Berkeley, graduating with honors in American Studies and Art History. They are currently earning a master's degree in American Studies from Humboldt-Universität zu Berlin.